I have always wondered which pumpkins are for cooking and which are for carving.  Well, this past weekend my mom and I took a trip up to the mountains and my questions were all answered at the local farmers market in Asheville, NC.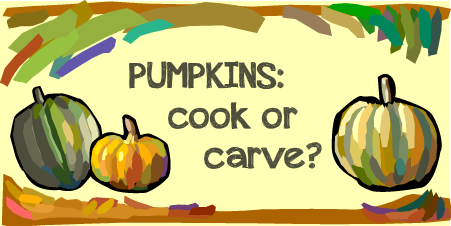 I always search for that perfect orange pumpkin, the one that I can see with a face cut right into it!  I usually buy two, one to carve and one to cook.  I never could seem to cook it just right.  My pumpkin "meat" was really stringy and often times I had to throw it out, so sad.  This past weekend at the Asheville Farmers Market and a woman working one of the booths told me "The bright orange ones are for carvin', the only thing you want to eat out of those are the seeds." (Toasted Pumpkin Seed Recipe).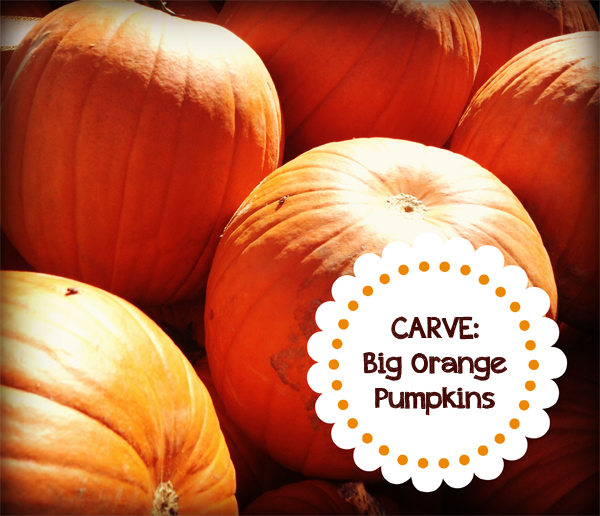 Then she walked us over to another group of pumpkins.  There were all kinds.  The picture below is where she had all of them sitting around together.  She said that the ones that are green, blue or random in size are better for cooking.  You will get much better quality pumpkin out of these for your pies and other deserts! I just loved the bubble ones in the top right hand corner of the picture – how unique!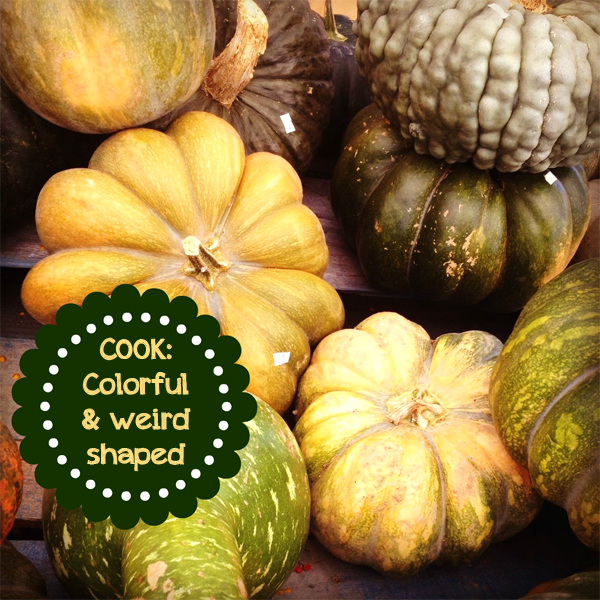 Then of course there were some that they suggest to only use for decoration!  These are tiny little pumpkins and gourds.  They reminded me of the last post I did when I painted mine pink for breast cancer!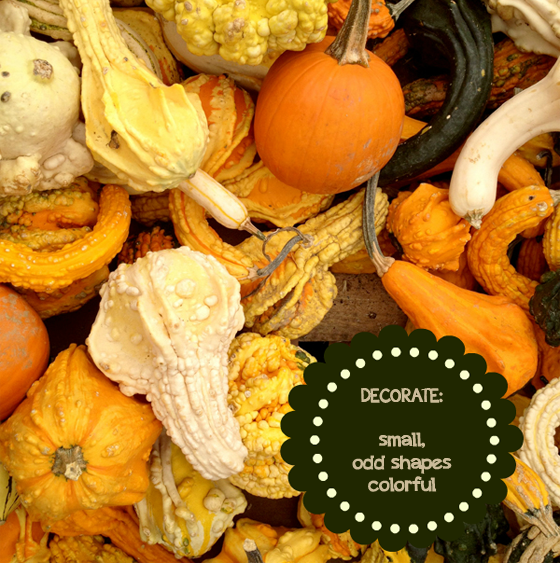 I think me and the Mister are going to carve my pumpkin tonight or tomorrow… I love that moment when you light it up for the first time!
Are you carving and cooking pumpkins this month?  What are your favorite pumpkin faces and recipes?