I love decorating my house with pumpkins during this time of year.
But what I love the most is using them to make fantastic deserts!  You can read a previous post I wrote about to cook or to carve here.

This past weekend the mister and I took all of my pumpkins and put them up to the challenge.  What is the best way to cook the pumpkin and what pumpkin type works best.  There was a CLEAR winner!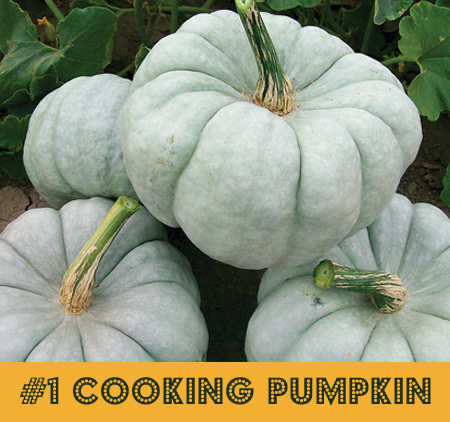 The Blue Pumpkin cooked in the crock pot.  It worked PERFECTLY!  Here is how we did it!
1. Cut the pumpkin into fourths, this makes it much easier to handle.
2. Remove all of the stringy insides including the seeds.
3. Leaving the "skin" on, wash the pumpkins really well with warm water.
4. Add about 1 – 1 1/2 inches of water into a crock pot, add the pumpkin and cook on high for about 3-4 hours.
5.  Scrape out the pumpkin and set aside to cool.  The pumpkin will be very soft and easy to scrape out.
PIE TIME! 
We let our pumpkin cool for about 2 hours and then were ready to start baking.  I went to my trusty Better Homes and Gardens cookbook for the recipe and it did not disappoint!  Here is the recipe online – and note, you can now use your own pumpkin instead of the canned mess!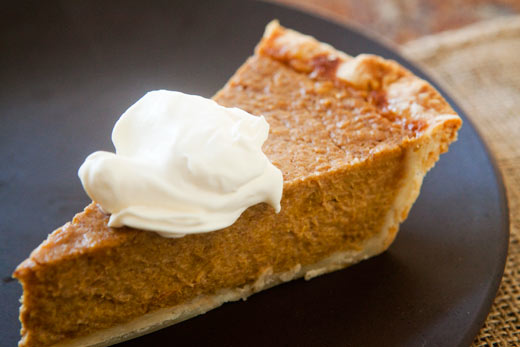 Add a little cool whip to the top and you have a masterpiece – our friends were very impressed last night!
What goes great with pumpkin deserts?  Turkey of course.  Make sure you qualify for our Turkey Giveaway!