It's October!  Time for Halloween, football games, apple picking and pumpkin patches.  You can walk into any store these days and be surrounded with skulls, bones, costumes and candy.  It is an easy time to decorate your house.
For many of us though, October takes on another meaning, National Breast Cancer Awareness Month.  Everywhere you go these days you hear of someone that has been affected by this awful disease.  I am blessed to know to strong SURVIVORS!  My mother and dear friend Emily. Click here to read an article on Emily's story and hear her talk about the support of her family.
I decided that I wanted to celebrate this month in my home decor by adding in some pink!  Pink pumpkins – why not!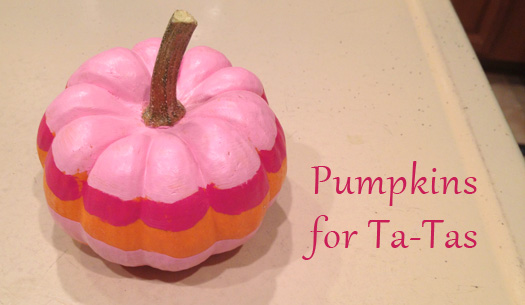 I went to a local grocery store and picked up a few inexpensive pumpkins, got out some paint, made a light and dark shade of pink and got to work!  It is simple really… I added stripes, dots, zig zags and ribbons!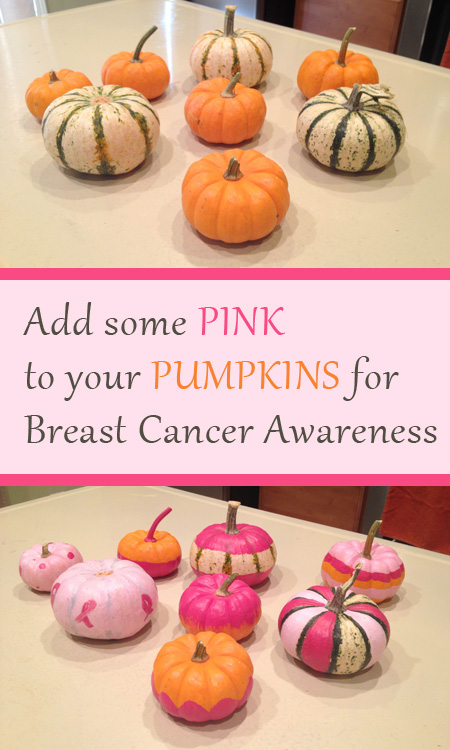 Here is what my living area looks like for the fall!  I love having a daily reminder to be aware of breast cancer for myself, my friends and my family!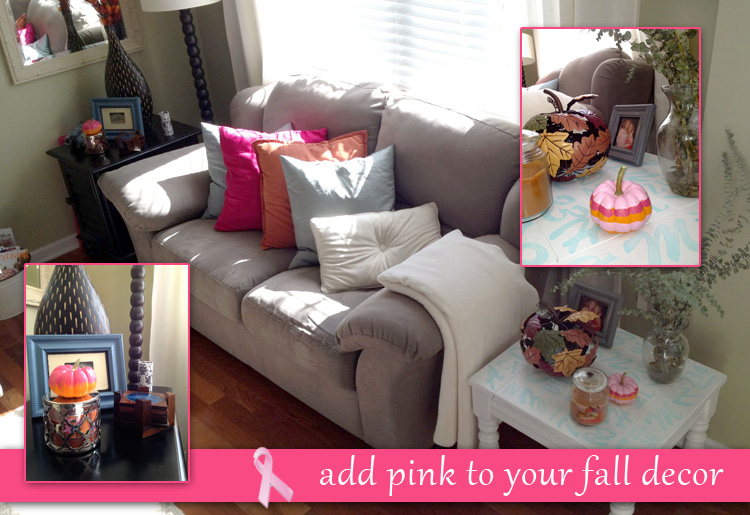 How are you decorating this fall?