With my wedding less than two months away, we are in full DIY mode!  Last week my friend, mom and I got together to do a little spray painting!
My style is very mix match.  If you walk in my house, I do not have a lot of things that are not thrifted… remember my post about decorating on a budget?
For my wedding, there will be a lot of the same styles.  Flowers, candles, vases of all metals and shapes and sizes!
We started out with some clear glass that my friend or my mom picked up at the thrift store.  These things are only $.50 to $2 each!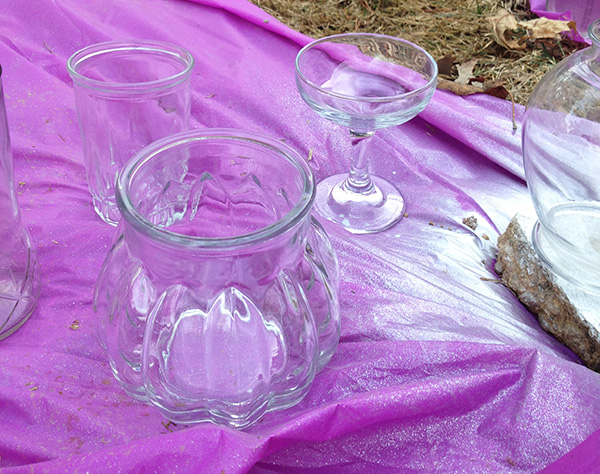 And some spray paint.  I picked up metallic in gold and silver, some off-white and mercury glass spray.  My favorite is Krylon… It seems to spray most evenly!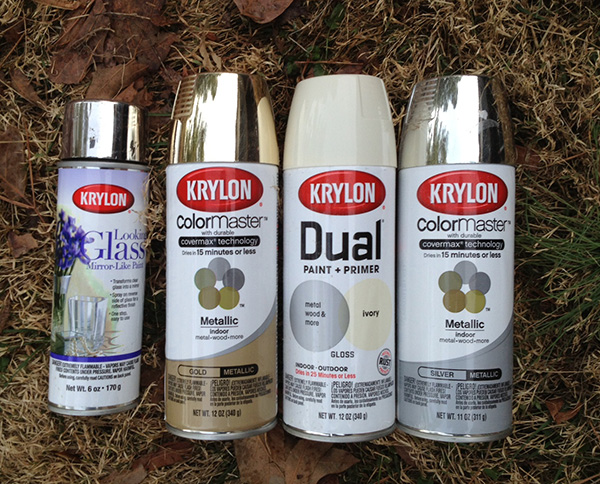 Mercury glass is actually looking glass spray that you use with a very specific technique. mixing spraying water and looking glass paint  I do about 4 coats (slight spritzes) of each, starting with water and then the spray.  Here is a great tutorial on how to do it with the technique we used.. to get the effect below.  This was after 4 times of water and spray, letting it dry about 15 minutes between coats.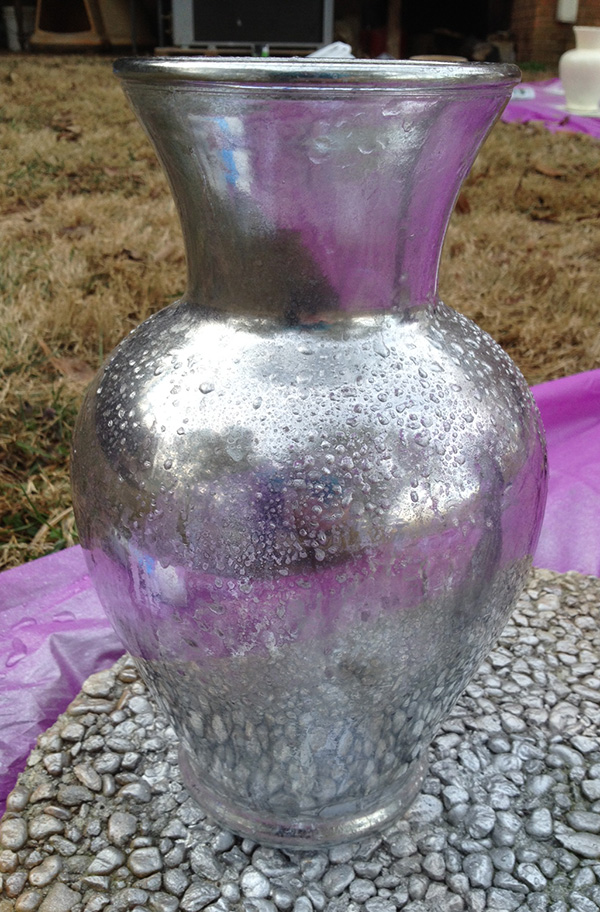 I am so happy with how everything turned out.  I did all kinds of combinations on the glass pieces…
off white background with gold or silver metallic
plain off white
plain silver or gold metallic
gold metallic with silver "dusting" or vice versa
We just let ourselves have fun and do whatever we thought would look good on the plain or textured glass.  I CAN'T WAIT to see what my florist, Springvine Design, comes up with to use these.  (please excuse the old table!)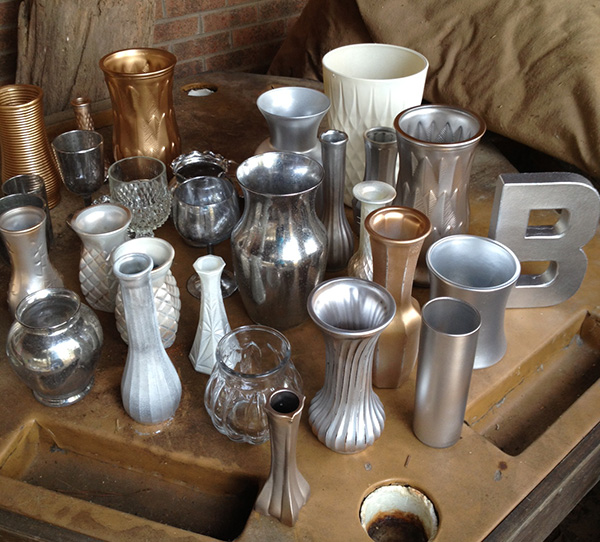 We purchased a few craft paper "B"s from Hobby Lobby to incorporate into the design.  Here we have it in metallic silver, but I plan to use it in all shades as well!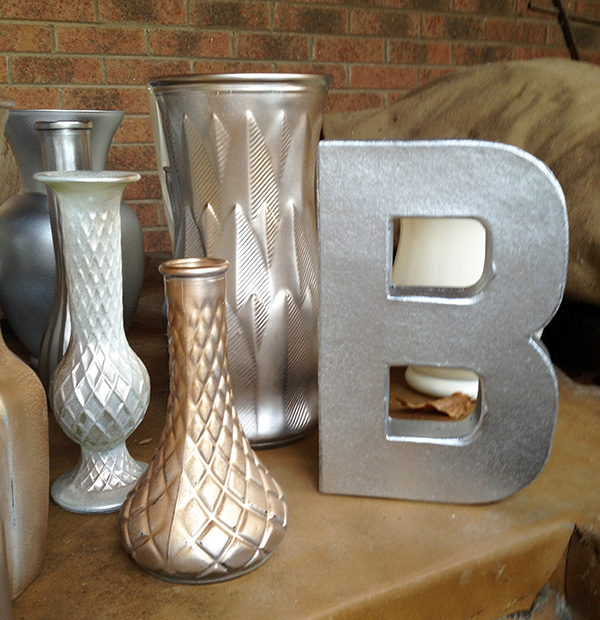 What do you think?  Like all the colors?