I have always loved the look of decorating with letters in homes.  I think your home should tell your story, give a glimpse into who you are and this is what I hope to do in my home with my new husband, the mister!
Below are a few ideas of what I am talking about so you can get an idea!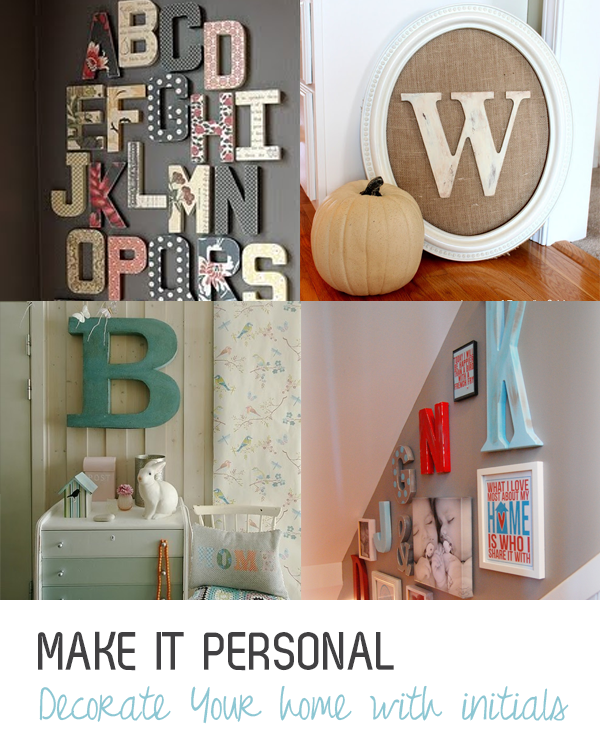 alphabet wall | burlap circle | B in nursery | gallery wall
I took this look into my wedding.  I had an organic look and each table was different… some had B's that I spray painted metallic (here is a blog post from when I made these).  It was great to see those come to life!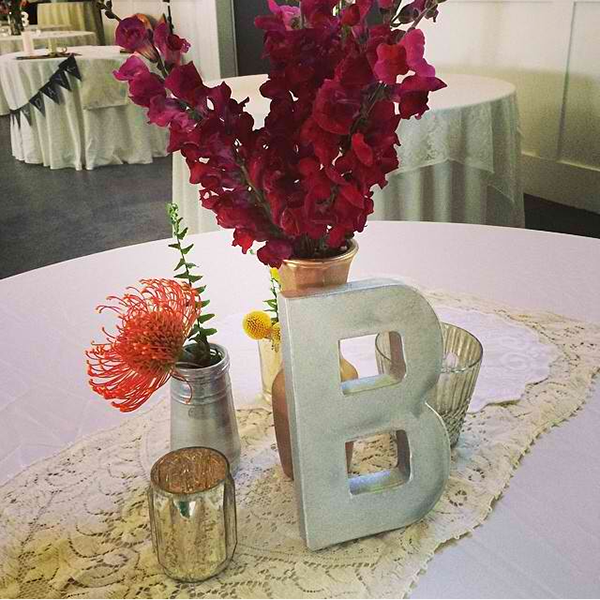 photo by Magnolia Events Staff
I also had a larger tin "B" that I used for my guest book.  I had a vision for this and although I have no idea how it would turn out, it turned out EXACTLY as I hoped!  I couldn't be more happy with it!
The "B" was a green color with a bit of a bronze background, so I bought some bronze sharpies, and asked people to only sign their name.  We ended up with a "B" full of a mix of small notes and names of all of the people we love to display in our home.  I LOVE IT!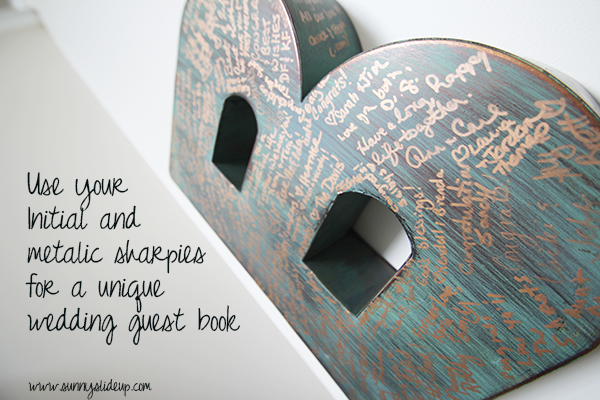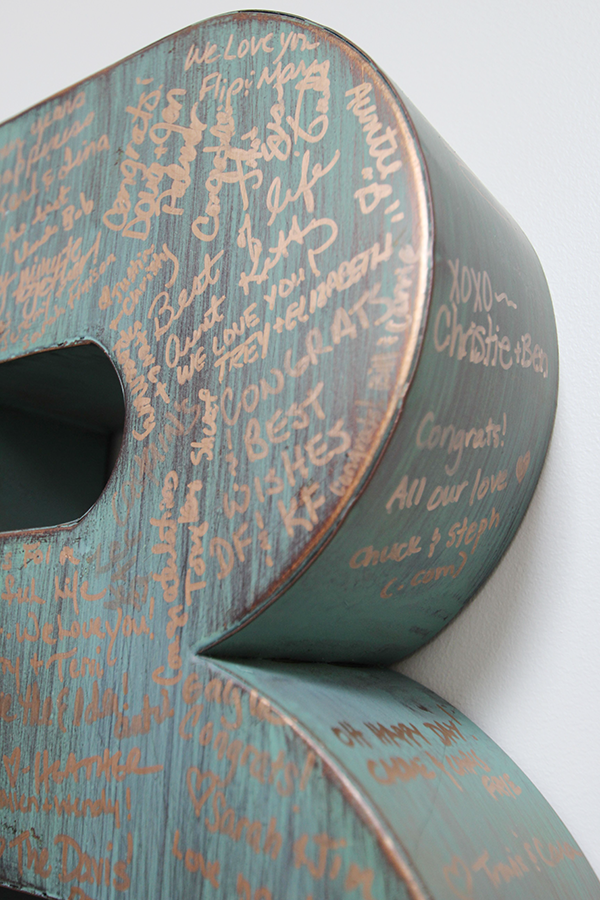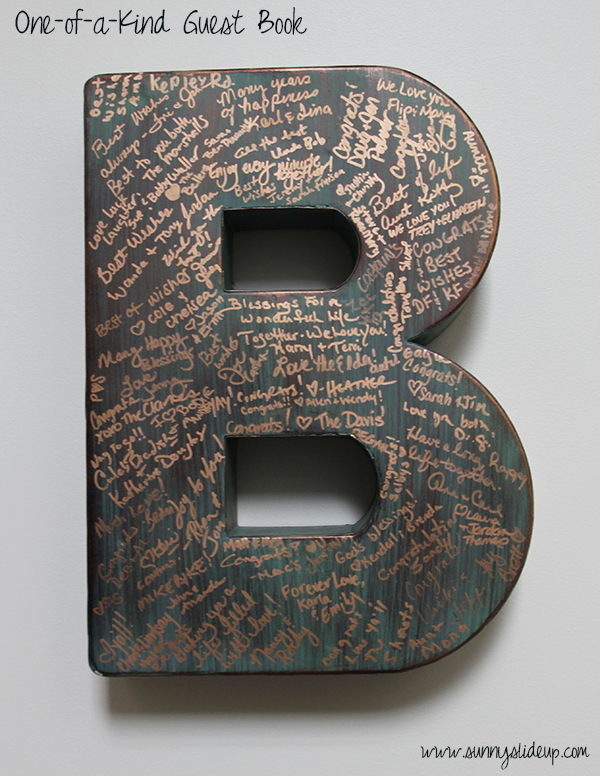 And now, we have it in our house as a daily reminder of our special day!  I honestly couldn't be happier with it and am excited to have it forever!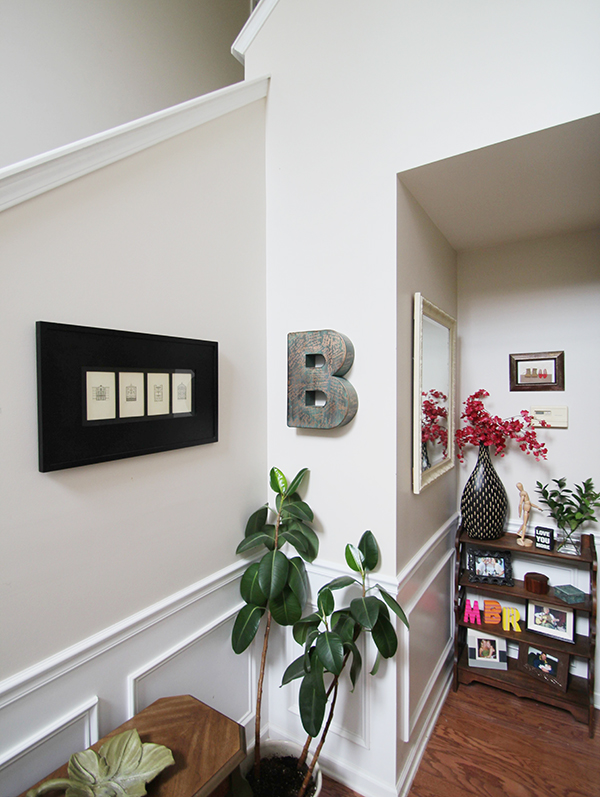 Look closely and you will see a few more letters on my shelf 🙂  Those are from a shower that my sweet friends and family threw!
I have a few more "B"s from the wedding sprinkled throughout the house.  Right now, they are in the kitchen, because we are still setting the house up, but I am happy with how it looks right now!
What are some unique guest books you have seen?  Do you love decorating with initials?