I have a confession to make.  I am one of those people that buy their dog clothes.  T-shirts, hats, ridiculous costumes.  I think a dog in clothes is hilarious.  And a superman costume?  Even funnier.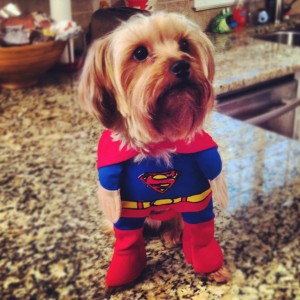 Willy (my silky terrier) is such a good sport.  He let's me dress him up, looks at me like I'm crazy when I laugh hysterically at him and even sits still so I can take photos.  I can't decide what costume to get him for Halloween this year.  Here are some of my favorites…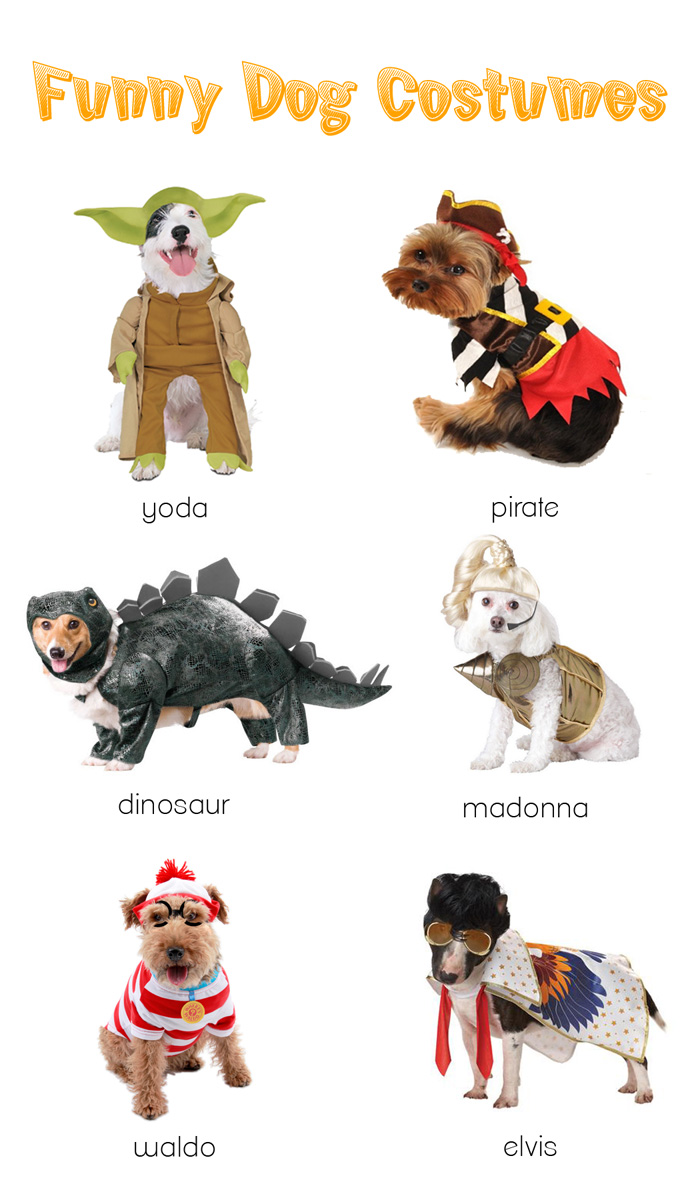 Yoda Dog Costume – Costume Craze
Pirate Dog Costume – Funny Fur
Dinosaur Dog Costume – Wag.com
Madonna Dog Costume – BuyCostumes.com
Where's Waldo Dog Costume – Party City
Elvis Dog Costume – Baxter Boo
Need more inspiration?  Or want to just laugh some more at dogs in crazy costumes?  Check out Huffington Post's 2011 Best Pet Halloween Costumes.   HILARIOUS!