Fall is here!  Time for boots, sweaters, scarfs and winter coats.  Typically I see people wearing darker, warmer colors during the fall and winter months – but I am here to tell you that this does not need to happen!  This fall you need to keep out the bright colors…But don't take my word for it!
Here you can see the Pantone Fashion Color Report – Fall 2012.  These colors are FAR from dark and dull!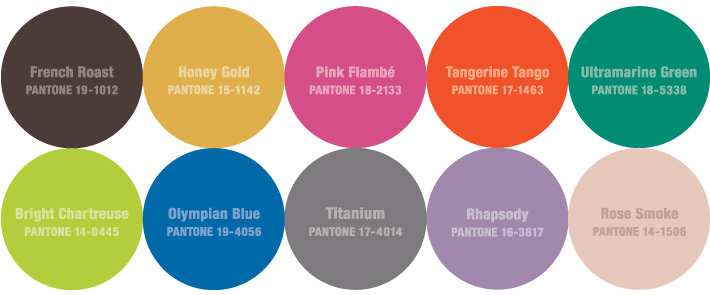 I wanted to put this to the test and see how much these colors were actually being used – if companies were really using these colors in their fall lines.  Well, what better place to do this than King Street in  Charleston, SC.  It is a street lined with shops on both sides – a shoppers paradise!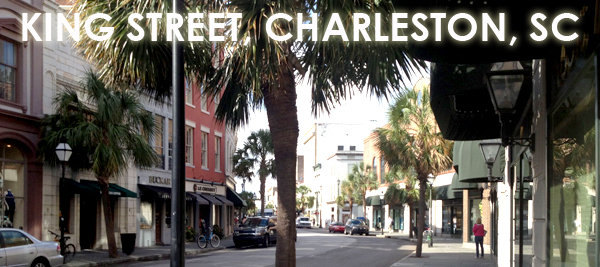 The first store we stopped in was Louis Vuitton – my sister needed to visit her bag 🙂  Look what I saw when I walked in… Well done Louis!  It is like they took the Pantone Fall 2012 palette and put it on display!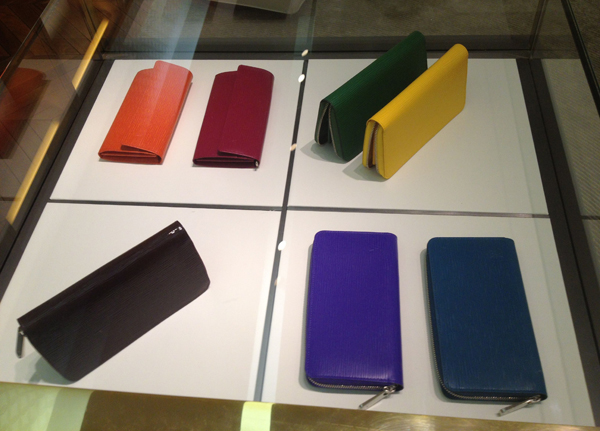 They had all of the colors on display.  I was pretty impressed!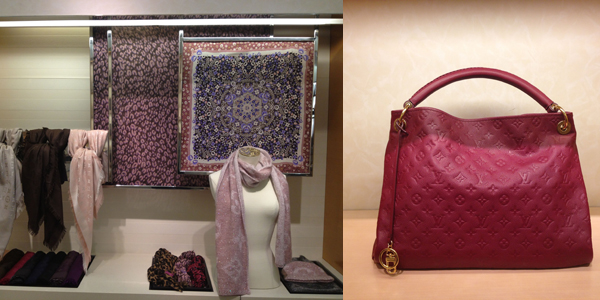 The next store we passed was Victoria's Secret….so, we headed in.  Look at what was there when I first walked in!  GO VICKI!!!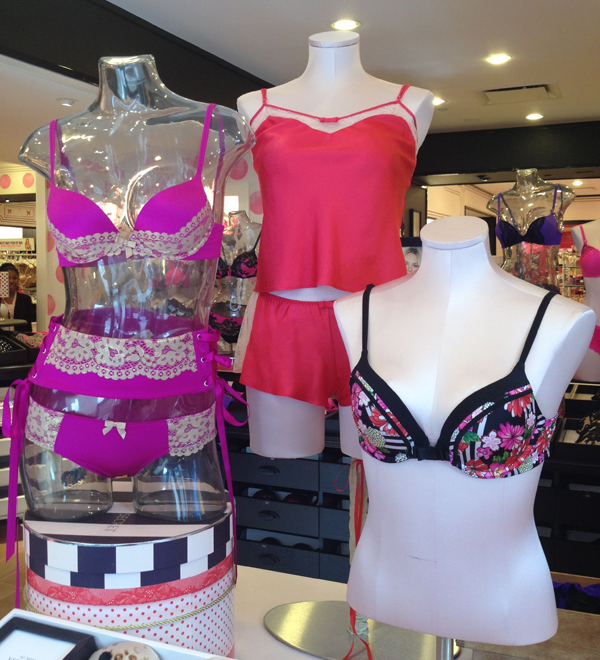 An finally we walk past Juicy Couture.  I want to apologize in advance for the glare on the window, but I think after Victoria's Secret, my dad needed a rest from the girly stores.  Here you can see Juicy used the pink color as well – that must be the color of Charleston – Sorry Tangerine Tango (color of the year!)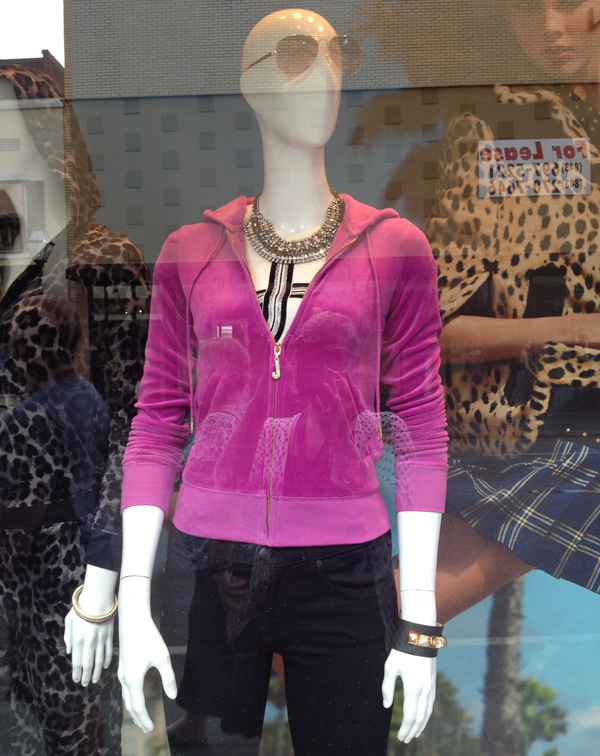 Another trend setter I saw on King Street was Kate Spade.  Oh Kate, you make my graphic designer heart skip a beat!  This season they are showing "The Art of the Dot".  Everything is polkadot – and If you have seen my brand at all, you know I love this!  I even had my polka dot cardi on yesterday when I walked in the store!  The lady working said "well, don't you just fit right in!  Yes, Yes I do… psst. it was kind of on purpose!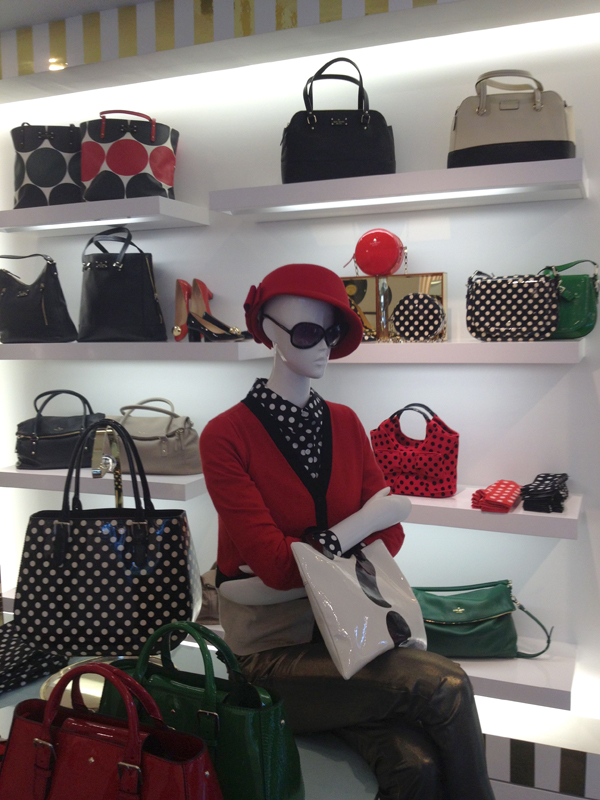 She even gave me some Kate Spade pop art nails!  I can't wait to put them on!  You can post your dot spottings on their facebook page!  Social Media at it's finest!
 Now you are ready to shop for this fall season.  Go buy some dots, go buy some bright colors and be on trend!