As a graphic designer, I am constantly keeping an eye on the latest color trends and nobody knows color better than Pantone!
This year, Pantone celebrates its 50th anniversary and they are in full celebration mode.  Check out the chart below to see the color trends from the past 50 years.  What decade of color combo do you love?

Every year, Pantone picks a color of the year.  I absolutely LOVE 2013's color "Emerald" – in fact, as I am writing this post, I just happen to be wearing a hoodie that exact color!   I wonder what 2014's color will be?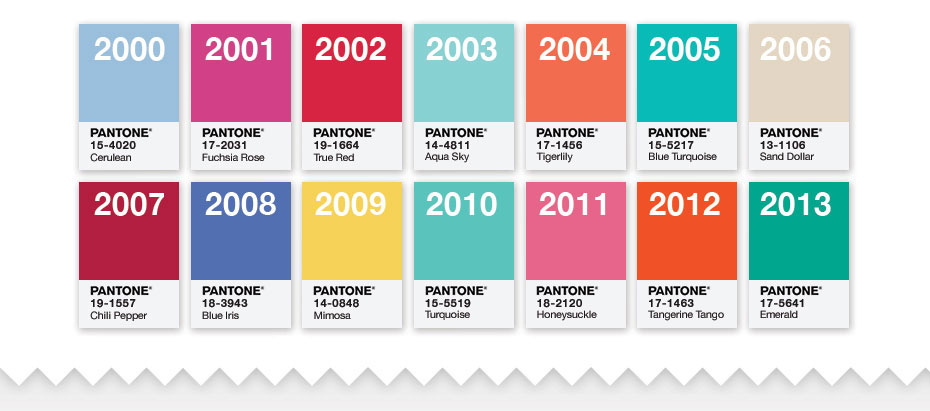 Click here to see the full article from Pantone. 
Now, some random bursts of color for your Monday!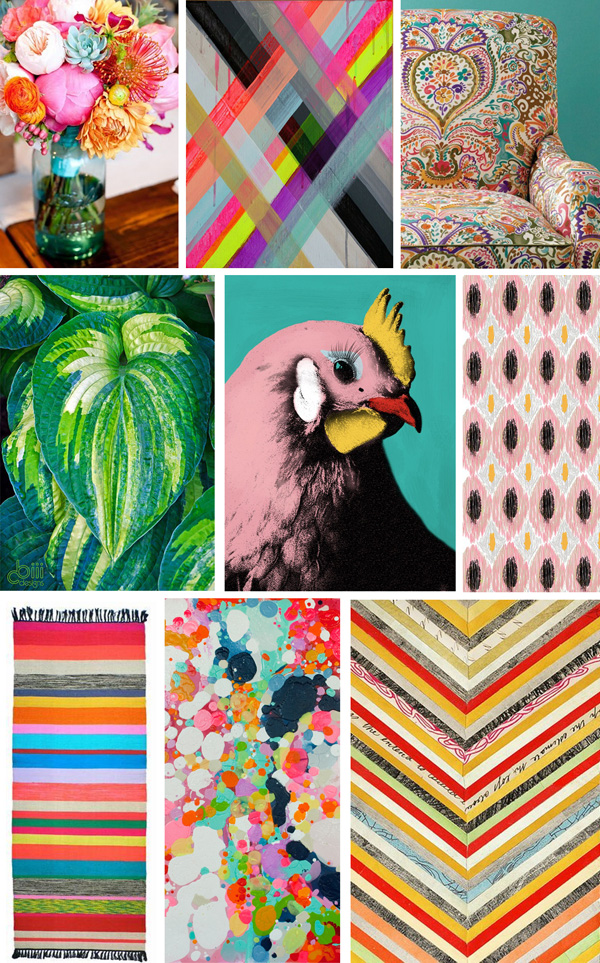 Photo Sources:
Ella Bella  |  Apartment Therapy |   Kelly Green Interiors
 Dorothy Benedict Hosta | Sweet Peach | Ashley Goldberg
Shoppe | Saatchi |  A Beautiful Mess