If you have read our blog for a while, you know we love Pantone and color trends.  In the past we have written a few posts on this:
Decades of Color, Fall Fashion in 2012 and Spring Fashion in 2013.
I love that color helps with trends for home decor, fashion, and all things design.  It inspires and guides designers and artists and pantone sets these each year and each season.
This year the Pantone 2014 color of the year is Radiant Orchid.

Isn't it such a great, bright color for the year.  I do really like it – it reminds me of tulips, fun toes in the summer, easter eggs in the spring and ornaments at christmas.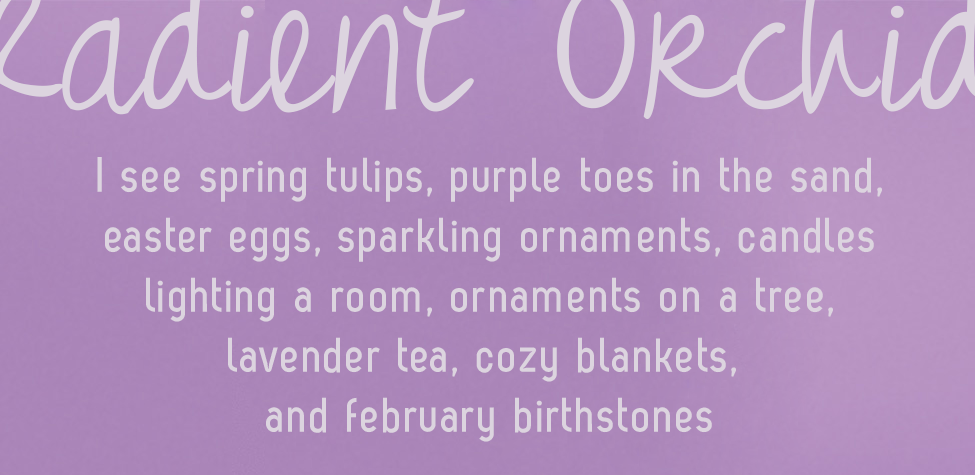 The color really is beautiful.  It is set to "spark the imagination".  Read more from the press release on www.pantone.com here:
"While the 2013 color of the year, PANTONE 17-5641 Emerald, served as a symbol of growth, renewal and prosperity, Radiant Orchid reaches across the color wheel to intrigue the eye and spark the imagination," said Leatrice Eiseman, executive director of the Pantone Color Institute®.
"An invitation to innovation, Radiant Orchid encourages expanded creativity and originality, which is increasingly valued in today's society."
"An enchanting harmony of fuchsia, purple and pink undertones, Radiant Orchid inspires confidence and emanates great joy, love and health. It is a captivating purple, one that draws you in with its beguiling charm."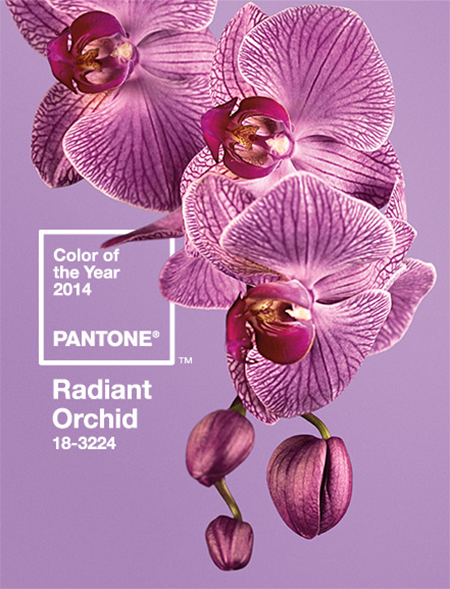 The Pantone inspires Fashion, Beauty and Interiors.  Here are some of my favorites you can pick up to have with you throughout the year.
 FASHION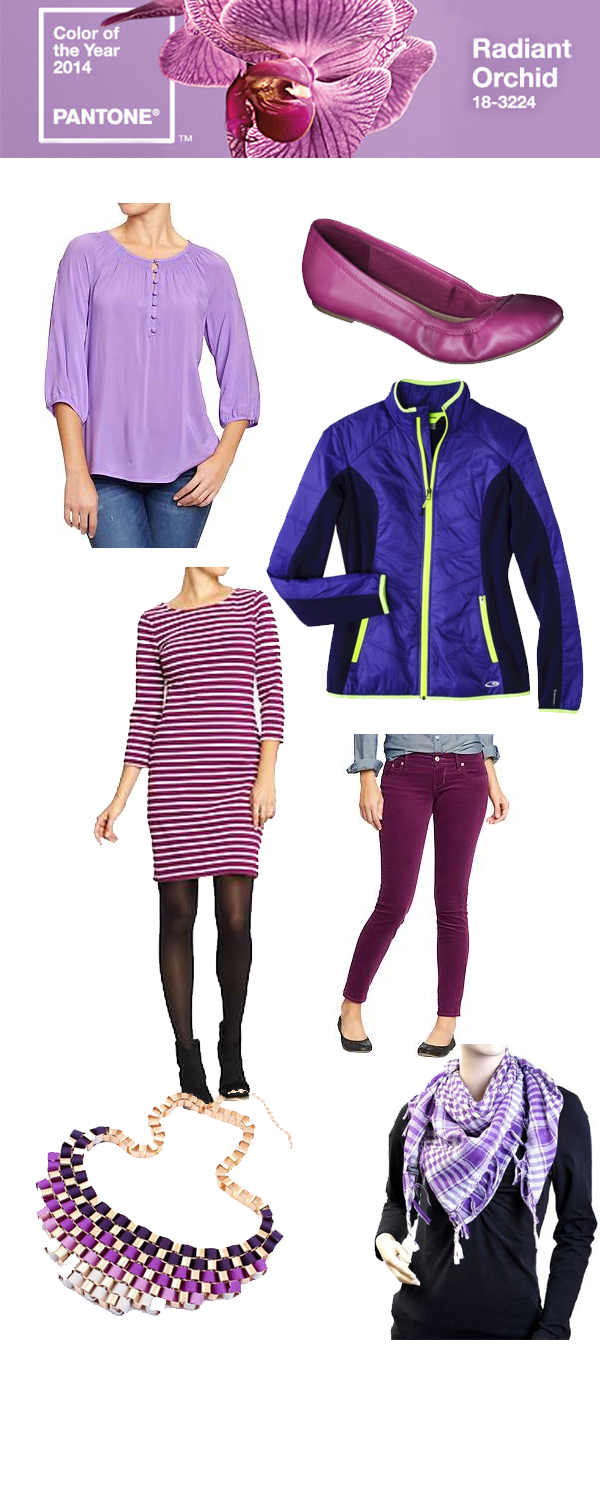 purple top  | shoes | purple jacket | striped dress | cord jeans | purple statement necklace | purple scarf
HOME DECOR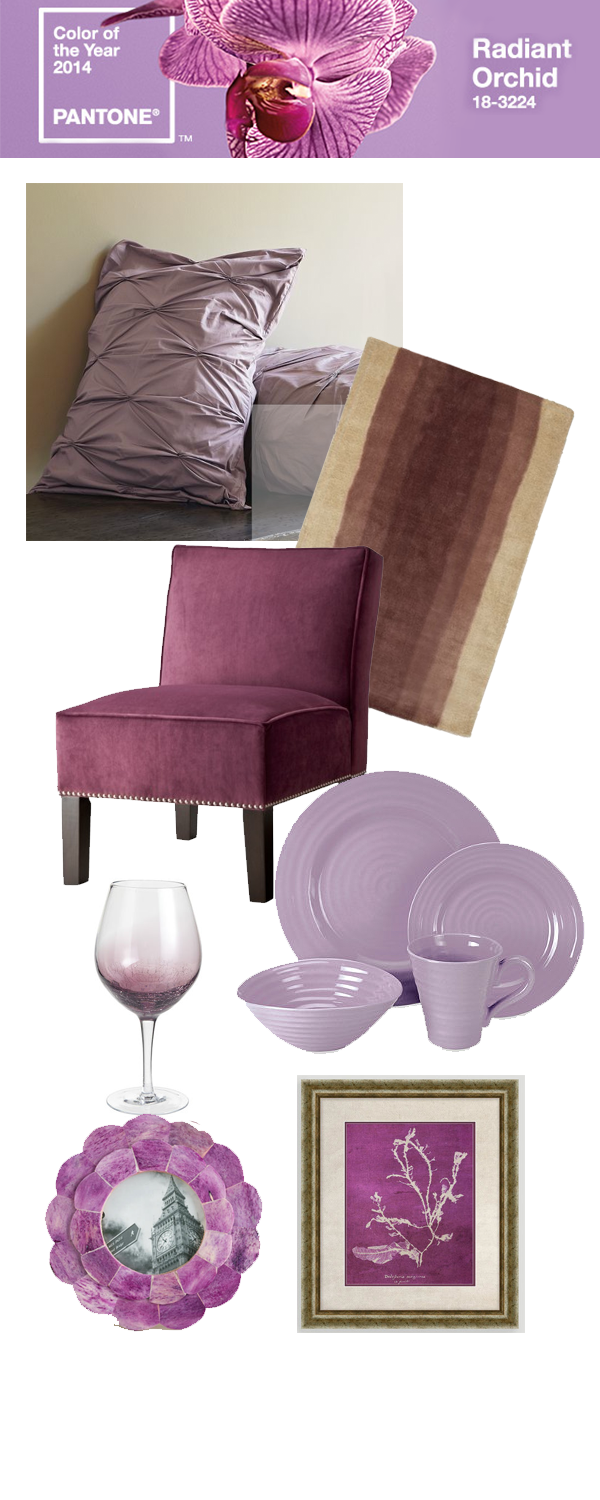 pillow and duvet cover | area rugs | purple chair | purple dishes | wine glasses | frame | artwork
What are some of your favorite items?