As the colder weather approaches, I find myself craving a big bowl of warm soup for dinner.  Pair this with some cozy socks, a fireplace going and a DVR full of my favorite TV shows and…happiness!  I have been on the lookout (thanks Pinterest) for some great new soup, stoup, chili, stew – whatever you may call them – recipes. Here is a collection of 10 that look perfect for the fall weather and I can't wait to try soon: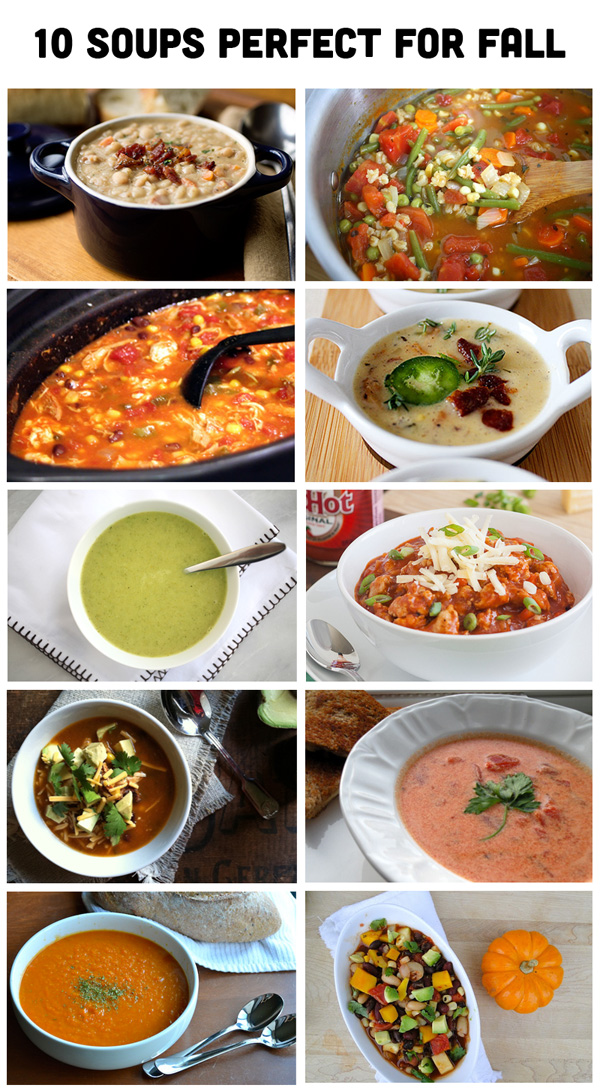 (from left to right)
Click links below for recipes.
1. Creamy White Bean Stew with Smokey Bacon
3. Crockpot Chicken Enchilada Soup
7. Spicy Chicken & Black Bean Soup
10. Veggie Chili
Do you have any favorite soup recipes?  We would love to hear them!