We hope you have had a chance to enter our Borelli Design Giveaway.   Before we announce the winner, let us tell you a little more about the awesomeness of Marissa Borelli and her company Borelli Designs.

Marissa Borelli's fascination with combining fashion and athletics led her to work for companies such as lululemon athletica, Ralph Lauren, Swiss Army Victorinox, K-Active by Kerri Walsh and Green Apple Active. In 2011, she founded her own line of activewear, BORELLI Design.
Borelli Design debuted in 2011 with a high-performance, multi-use wrap that keeps active people warm, dry and looking stylish all day long. Enthusiastic customers soon asked for more Borelli styles for their everyday wardrobe. So they launched a second product — the Borelli Wrap Dress — in early 2012. It's the perfect choice for everything from traveling or daycare pick-ups to date night with heels. Most recently, inspired by Marissa's far-flung travels to India, St Barth and Vietnam, Borelli Design has introduced a second line — Drift — as a complement to the drirelease™ products. Now you can choose the one that best fits your life and sense of style.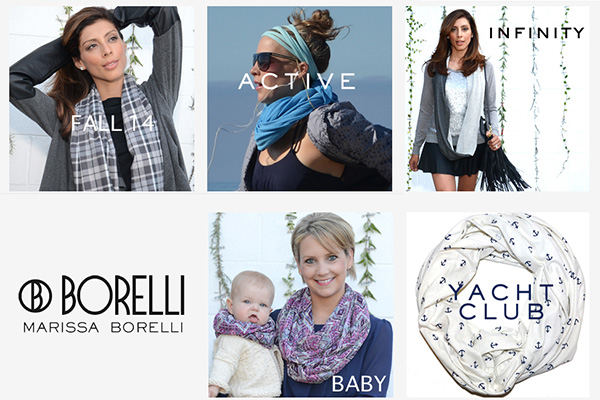 Borelli Design's mission is to help active people rock it. They believe fashion and fitness are better together. They design products to help busy, fit people look their best while getting their glow on.
When she's not helping clients build healthy brands, Marissa competes in half marathons and triathlons. She also loves to travel, bake for neighbors, and practice yoga. With an aesthetic that could be described as global, energetic and modern, Marissa brings a fresh and innovative approach to the active lifestyle market.   More recently, Marissa became a mom to two adorable little boys!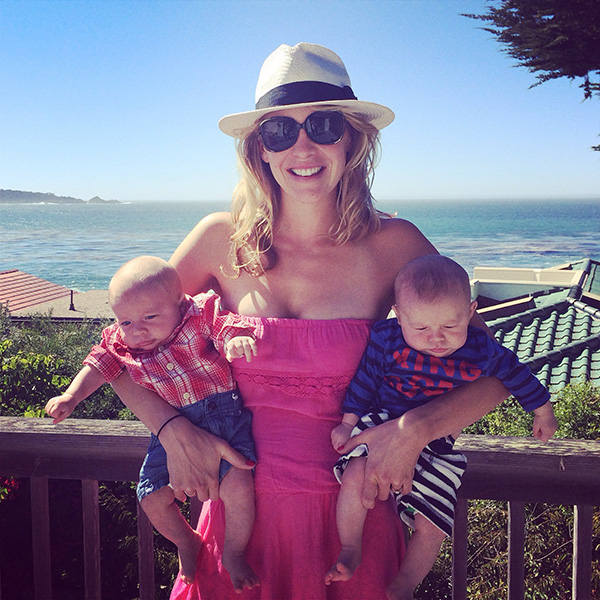 The new fall line has some beautiful patterns.   View here: www.borellidesign.com/fall-2014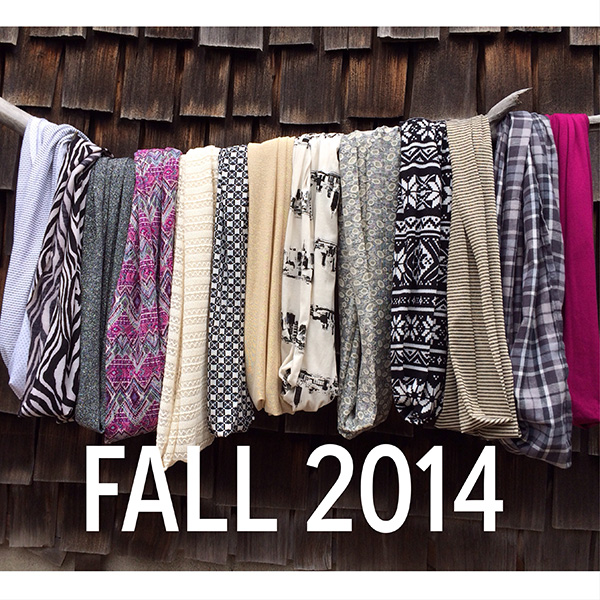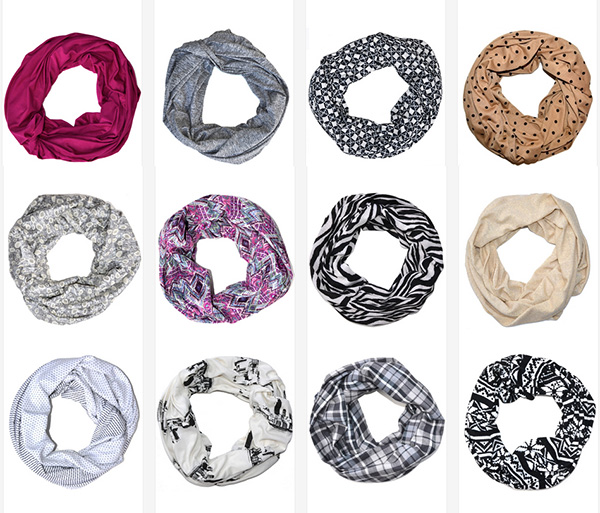 Follow Marissa and Borelli Design:
Now…..Let's get to our winner!  Congratulations  Linda Nelson, you have won the two Borelli Design scarves in our giveaway!  Please contact us with your mailing address so we can get you your winnings!  Linda went above and beyond sharing her fall day ideas as well as Borelli favorites!  Here is the winning board for your inspiration….  http://www.pinterest.com/lindahhi/scarves-everywhere-anytime/