Yep, here we are in the final day of 2012.  I don't know about you, but I feel like this year has flown by!
I love a new year.  A fresh start.   A great time to make some changes for the better, the healthier, the happier.
To help get you started, use this free printable for planning your resolutions list!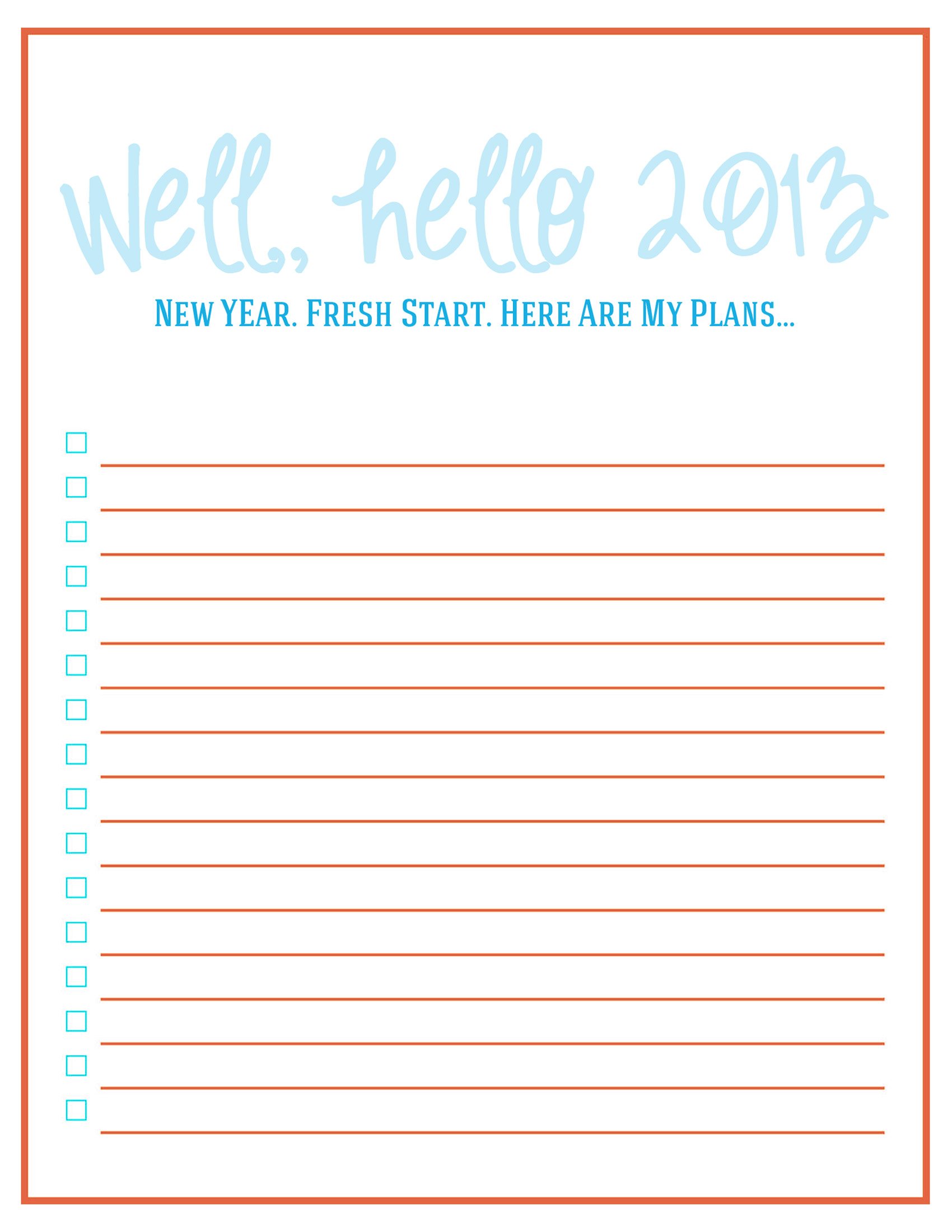 Best of luck sticking to those resolutions! And HAPPY NEY YEAR!