There are many reasons why someone may need a meal.  A new baby, recent surgery, death in the family, elderly that are unable to leave the home, and the list continues.
Recently I have had a lot of reasons to cook for others, so I thought I would share what I have seen work well to help you out with your next prepared meal!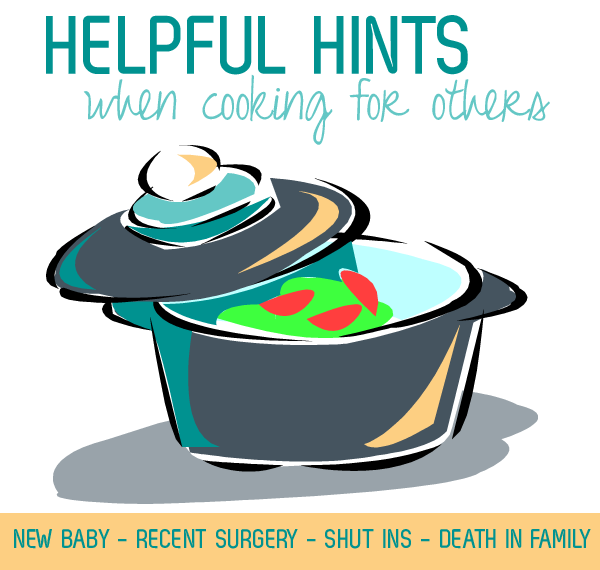 SIGN UP FOR YOUR DAY TO COOK
The first thing to keep in mind is that you want to take food at the best time possible.  The easiest way to keep track of this is by having a website that allows you to sign up for a day.  This tells the family or individual that they can expect you on a certain night and it also tells others that they may want to pick another day, because you have this one covered!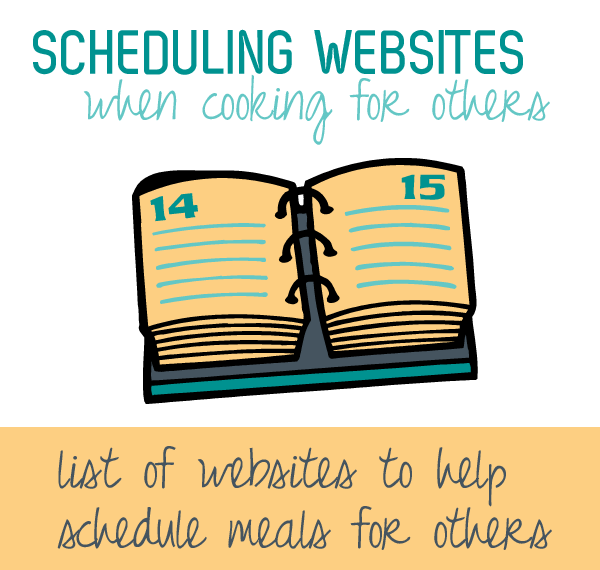 Below are two websites that I have used that I know work well.  You can enter in an address, contact information, and allergies and then those that are cooking can enter in the meal they are preparing so everyone is kept in the loop.  They really do help!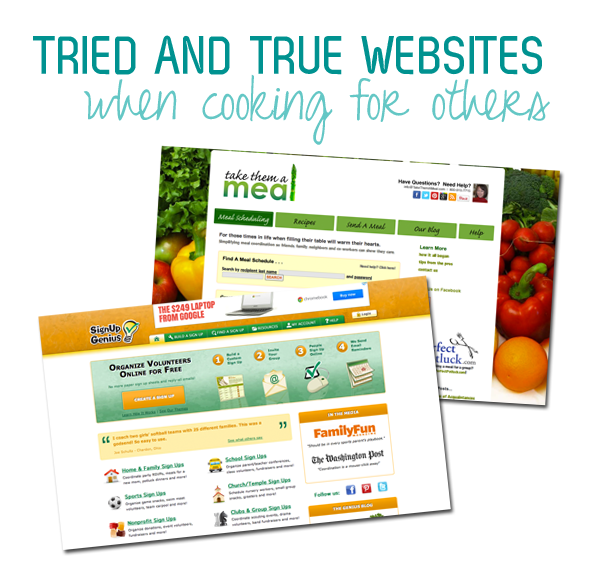 TIPS FOR TAKING THE RIGHT FOOD AT THE RIGHT TIME
There are a few things to consider when you take food to someone.  What to take the food in, how to communicate with the family, etc.  See below for my list of tips!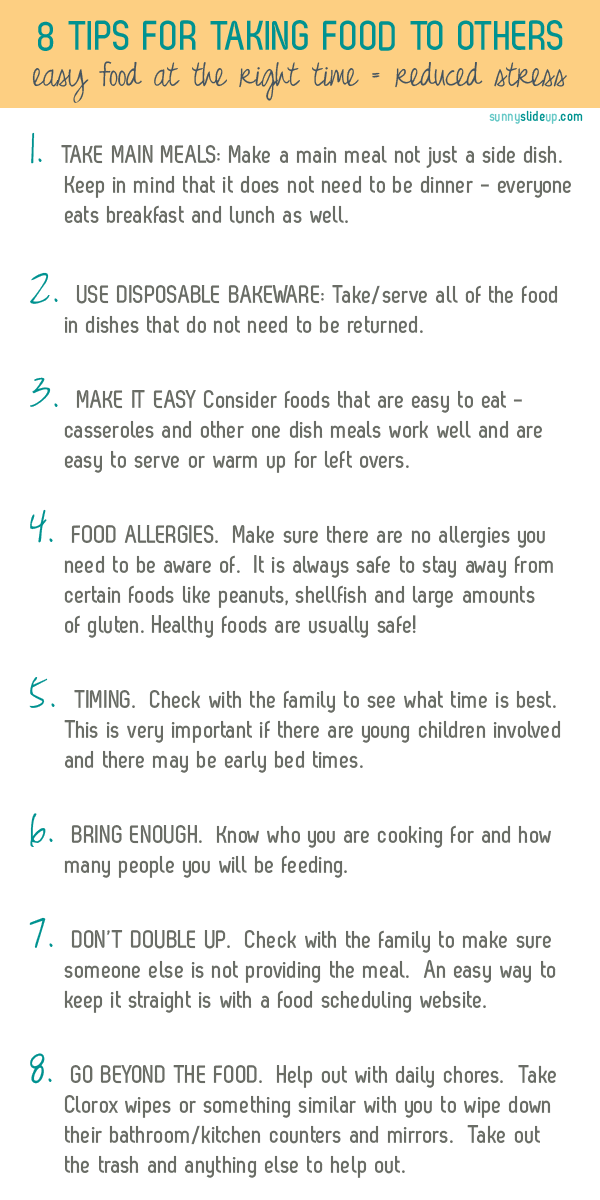 Here are a few recipes to get you started.  You will see that I really like the idea of casseroles or crock pot meals!  One pot, easy to take, easy to eat, easy to save or freeze for leftovers!

1. LASAGNA:  I suggest Pioneer Woman's The Best Lasagna. Ever.  2. Mexican Casserole  3.  Crock Pot Roast 4. Chicken and Rice Casserole 5. Breakfast Casserole.
What are your favorites?  Do you have any tips for taking meals to others?