WOO HOO!  Are you as excited about spring as I am?  We just finished up a very sunny and warm weekend here in Charlotte, NC and it was fabulous.  I have SPRING FEVER!
I am loving that it doesn't get dark until later now, I can work a little later and then enjoy the daylight a little longer.  So awesome.  I am loving that the trees and bushes are starting to bud and everything will soon be green.  This seriously is my favorite time of year.
Here are my must haves to cure my spring fever….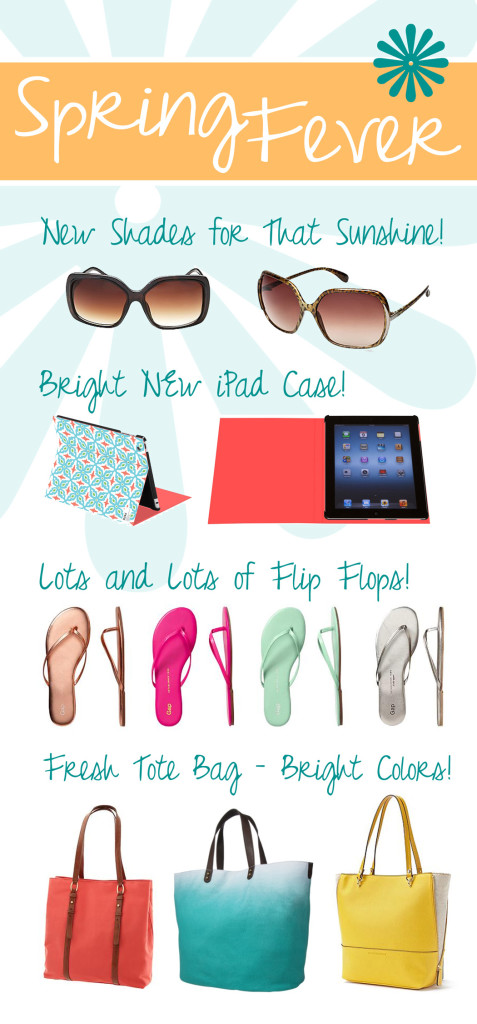 WHERE TO BUY:
Sunglasses : Steve Madden | Jessica Simpson
iPAd Cases | Laura Dro Designs
Totes : Banana Republic | Target | Kohls
Happy Spring!
*For anyone interested….I wrote a blog post today "What the Heck is SEO?" over on my blog for my business.  Click on my icon below to check it out.