January is a time for new beginnings, so why not celebrate a first birthday here on Sunny Slide Up!
A cute little friend of mine, celebrated her first birthday this past weekend and the party decor was just too cute not to share.  One-derland – an Alice In Wonderland themed party.  Complete with "drink me" mini champagne bottles and water bottles, "eat me" signs for the food table, "take me" tags for the party favor bags, red rose cupcakes (in ice cream cones!) and the cutest little smash cake you have ever seen – a Cheshire cat!
I had designed the invitations about a month ago – click here to see!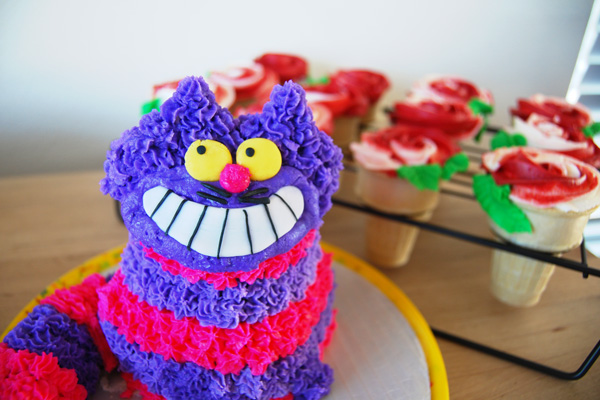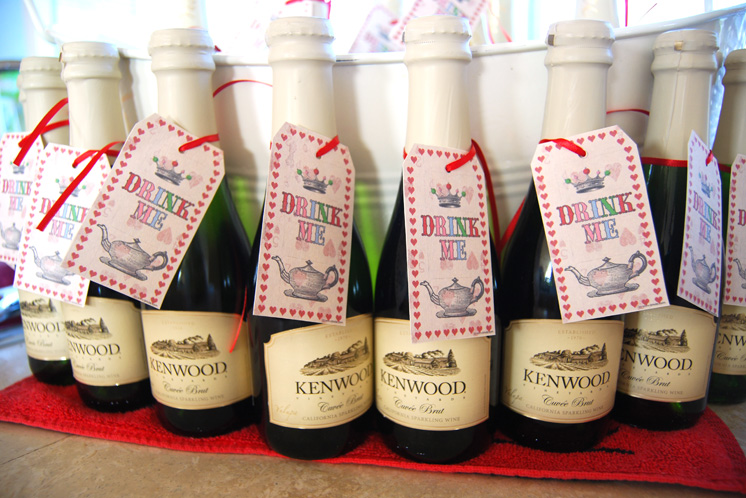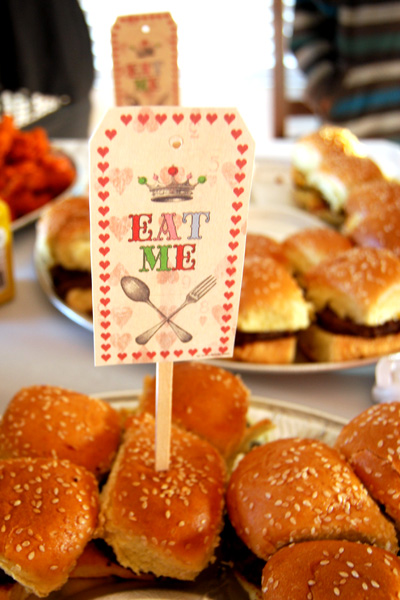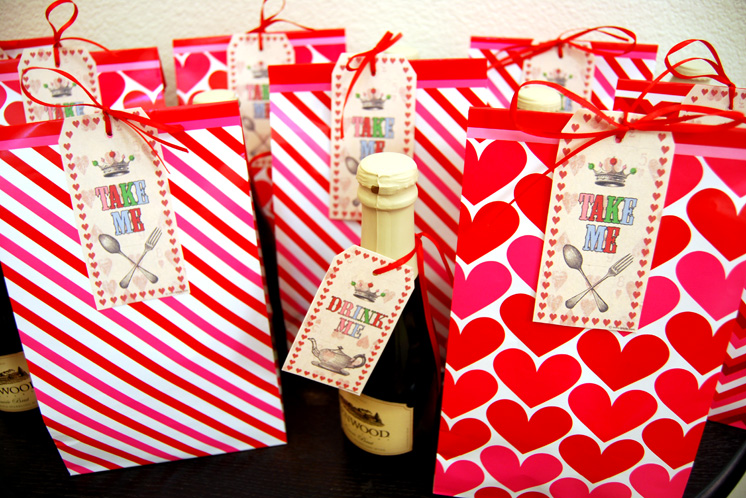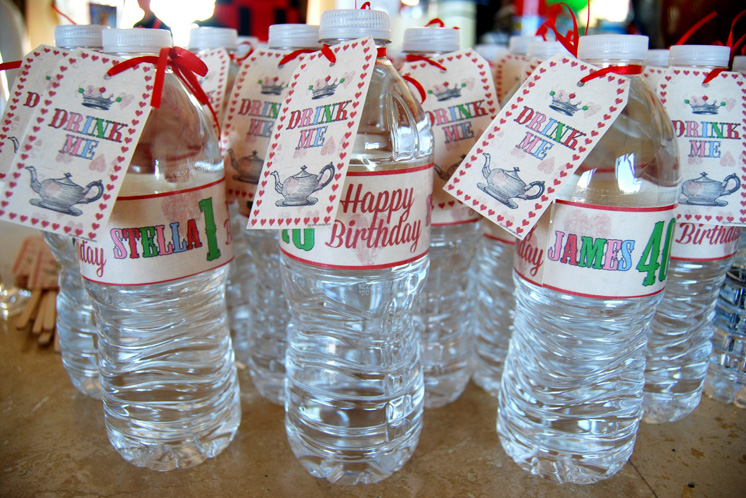 We found the "drink me" and "eat me" tags to print here.  Then I re-created the look for the "take me" tags and water bottle labels.
Here is the birthday girl enjoying her first birthday cake!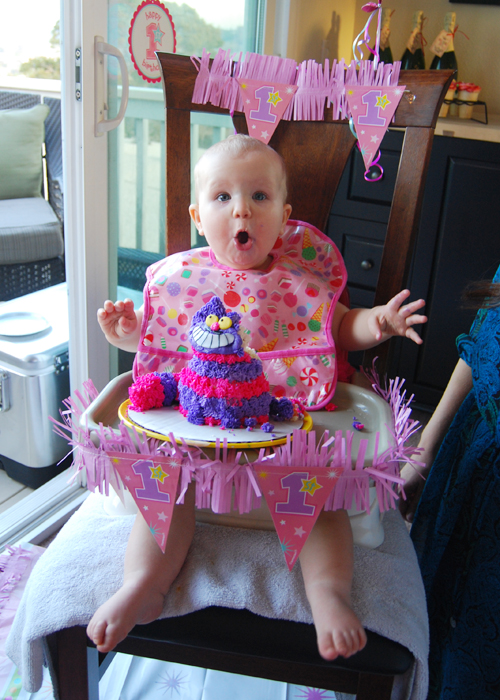 Happy 1st Birthday Stella!