I am not sure when it happened, but somehow most of the stores have decided that we should just skip Thanksgiving and go straight to Christmas.  You can walk into any shopping center and be bombarded with christmas cheer.
I am guilty of listening to a christmas song or two a little early in the year, but this year I am making a conscious effort to truly celebrate Thanksgiving.  Give it the attention it deserves!
With that said, put away the lights and bring out the pinecones! Below are some THANKSGIVING decorating inspiration ideas!
1. Martha Stewart inspired table featured on s.a.s. interiors.  Pumpkins and Candles – pretty, easy and inexpensive!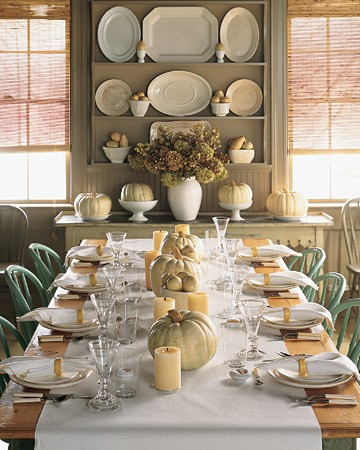 2. The House of Smiths transformed their dining room shelves with a few simple additions.  Very cute!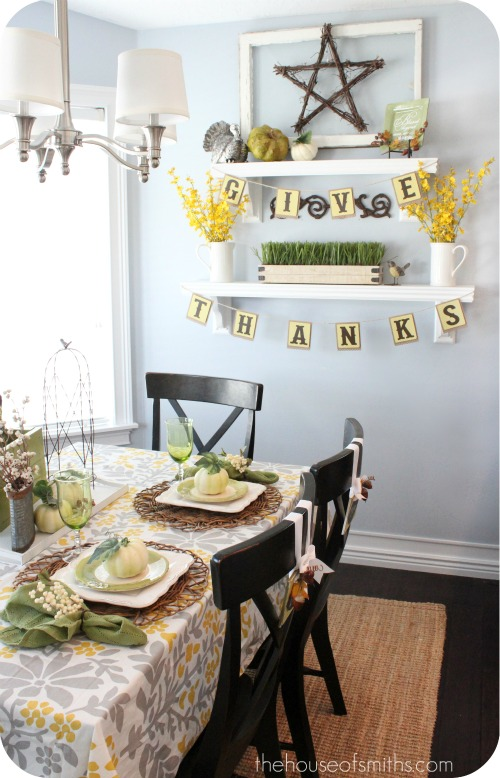 3. The Bungalow Blog used  sheet music for her fall decor.  Love this!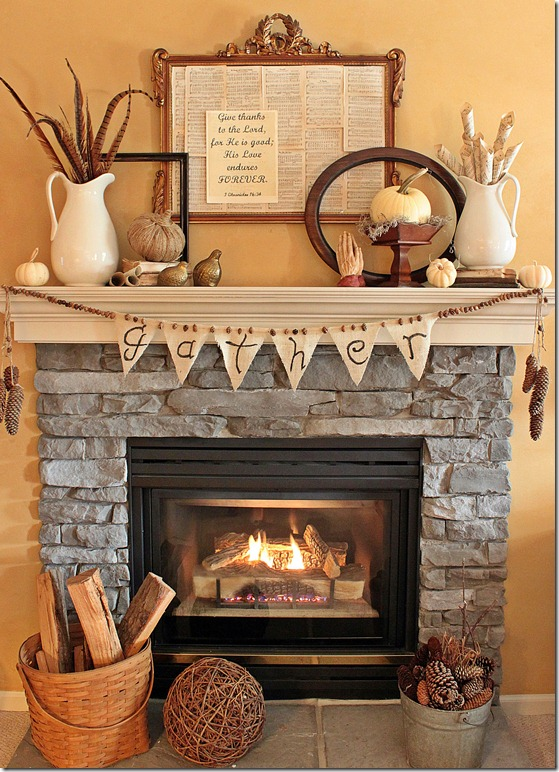 These are all great ideas, but sometimes we just do not have time for DIY.  If that is the case for your household, here are some great, inexpensive Thanksgiving finds.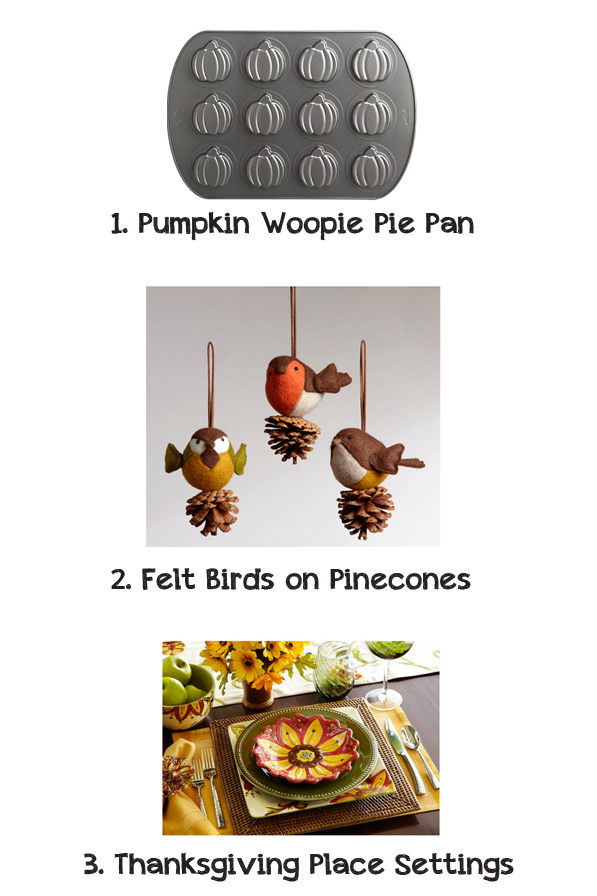 1. Crate and Barrel Pumpkin Woopie Pan.  For other Thanksgiving items from Crate and Barrel, click here.
2. World Market Felt Birds on Pinecones. For other Thanksgiving items from World Market, click here.
3. Pier One Thanksgiving Place Settings.  For other Thanksgiving items from Pier One, click here.
For free printouts to help decorate, check out Heather's post from last week!
And don't forget – Today is your last day to enter our Thanksgiving Give-away!  A FREE Turkey!
Happy Thanksgiving!!!