Music is such an influential part of our lives.  Whether you are rocking out with a friend on a long road trip, listening to an amazing live band, belting out your favorite tunes alone in the shower or singing a lullaby to a sweet baby – music is there.  It has the ability to take you back to a specific place and time and allow you to relive some of your most special memories.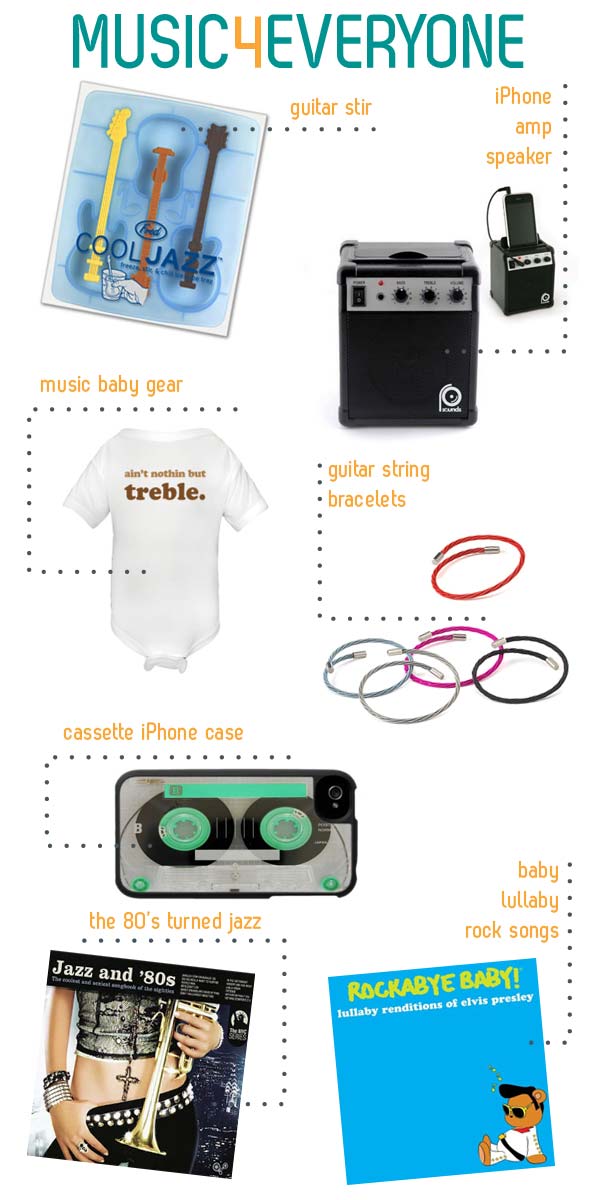 guitar stir, iPhone amp speaker, music baby gear, guitar string bracelets, cassette iPhone case, the 80s turned jazz, baby lullaby rock songs.
You can watch the video by Kenny Chesney here and view the lyrics here.