This past weekend, The Mister and I headed to Blowing Rock for the weekend.  It was a wonderful weekend away!
We relaxed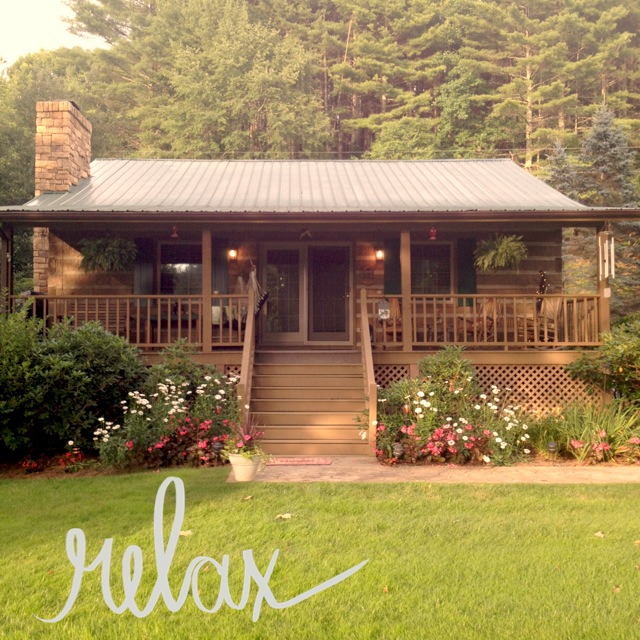 sampled some great beer at Appalachian Mountain Brewery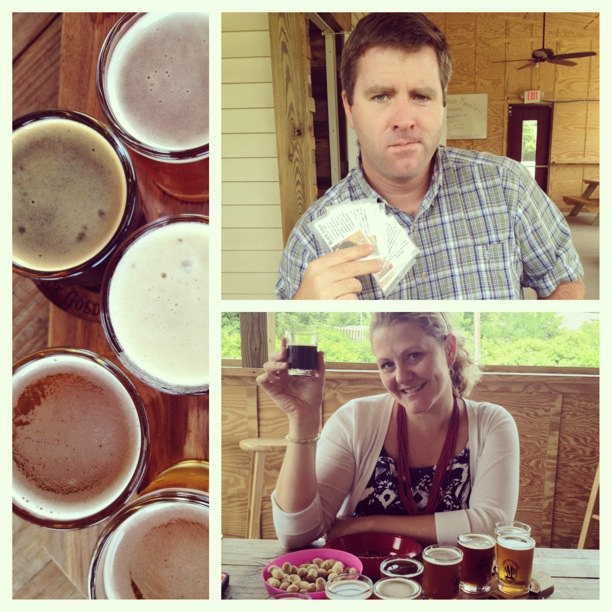 and took in some amazing views….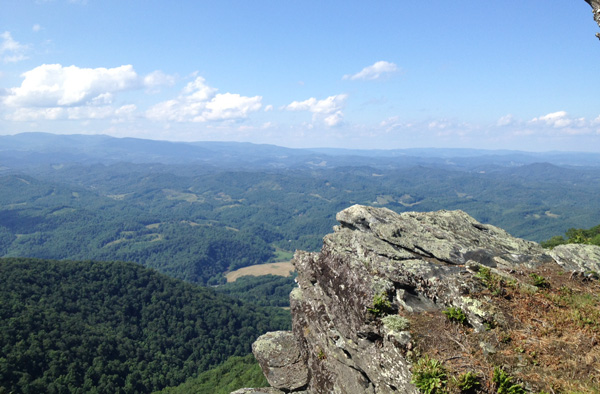 During the day on Saturday we headed downtown Blowing Rock for some lunch and shopping.  I love downtown Blowing Rock. (photo credit)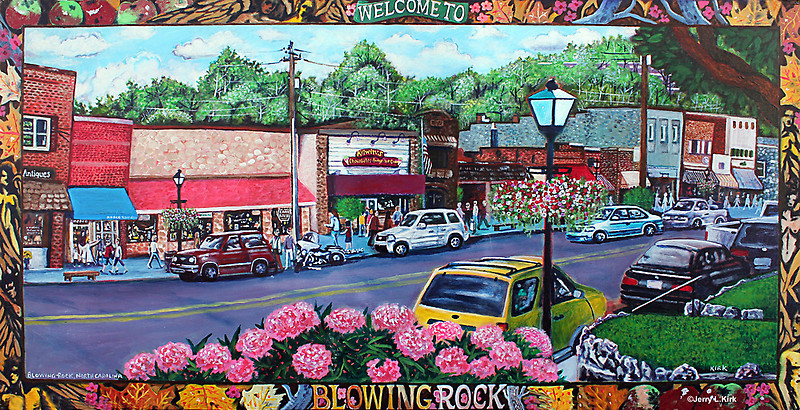 While downtown The Mister spotted some of "that art you like"  – Curly Girl Design – at this great little store, Tazmaraz.   I knew I had to walk in.  I loved it immediately!  Follow Tazmaraz on Facebook
As I got further into the store… there they were… the Lily and Laura bracelets.  Have you guys seen these?  I love them.  I have been wanting one for a while now, but never bought one.  This weekend was our first weekend away looking at wedding venues – so I knew it was time!  We tried on a few and finally decided on a gold, tan and white one.  I love it!  I haven't taken it off (you can see it in the picture with my beer sample)!  I want more, but am going to make a collection.  I will pick one up when I see them again in another cool place!
So what are lily and laura bracelets?  These are beaded bracelets that roll over any hand made by Napali women.  Lily and Laura gives more than free trade wages to their artisans, improving the artists' lives and providing us with beautiful jewelry.  I love beautiful jewelry for a beautiful cause. You can read more about the company here and see a gallery here.  Below are some shots of Lily and Laura Bracelets – you can follow Lily and Laura on Facebook.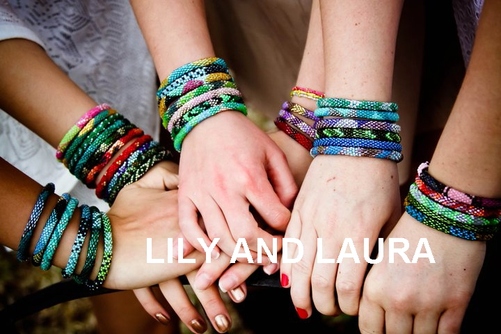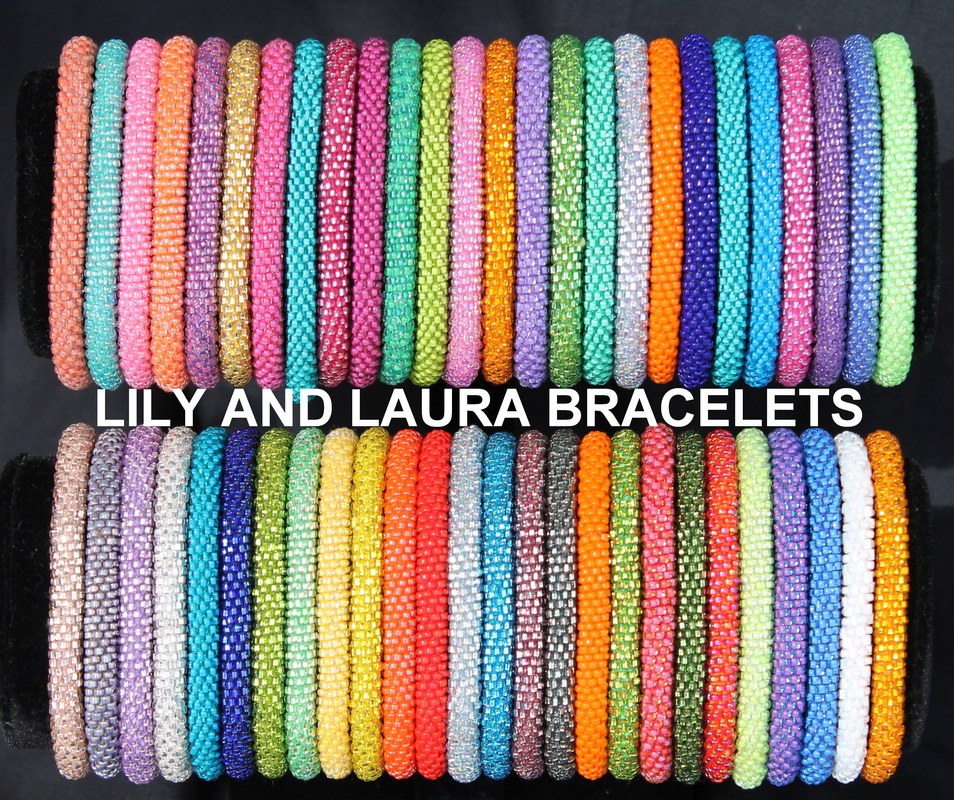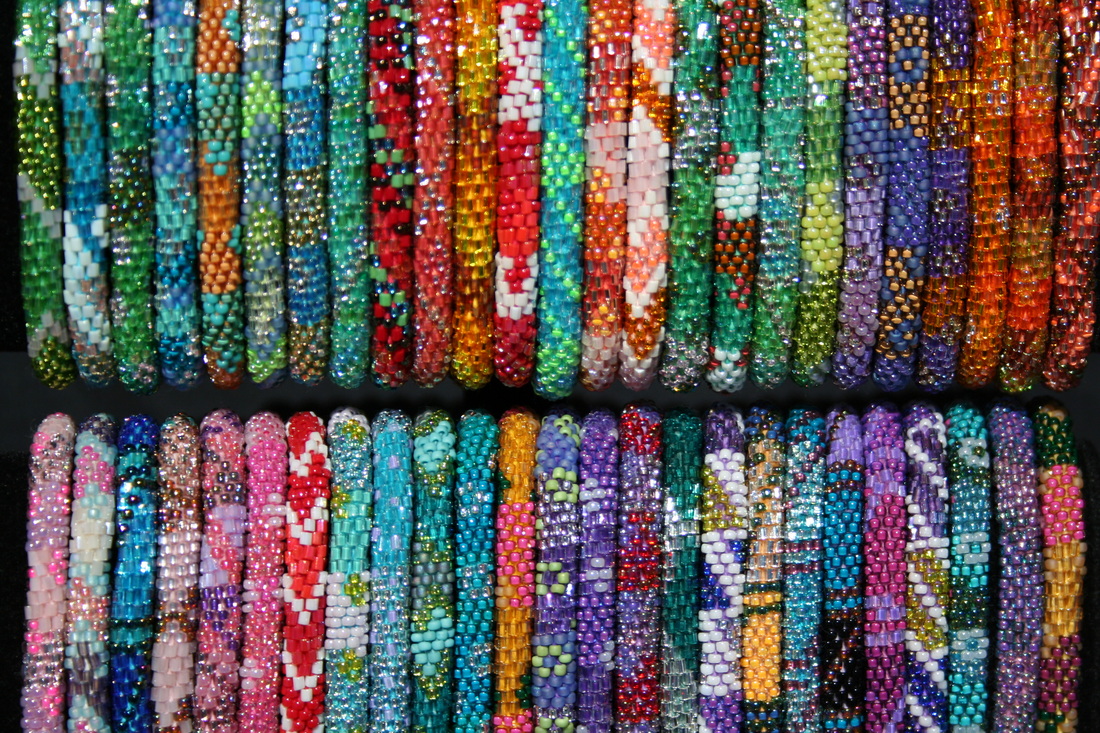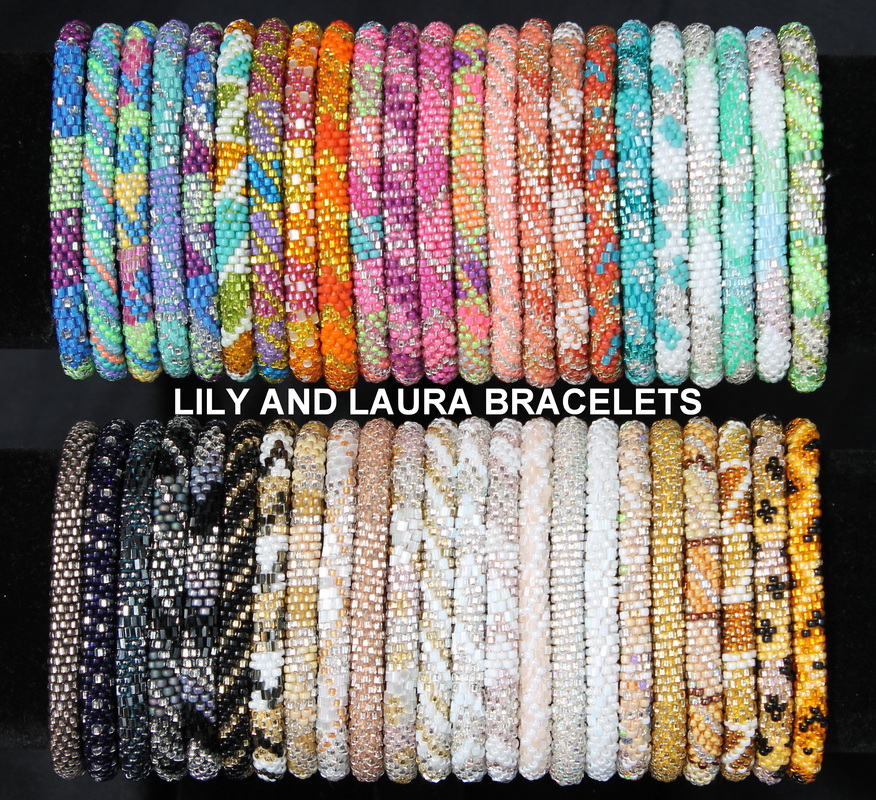 What jewelry do you love?