My Thanksgiving table is set!  The linens have been pressed, the china has been cleaned and I finally decided on my Thanksgiving table decorations.  A couple of weeks ago, I posted a bunch of Thanksgiving decorating ideas I had been gathering up.  Here is what I ended up with: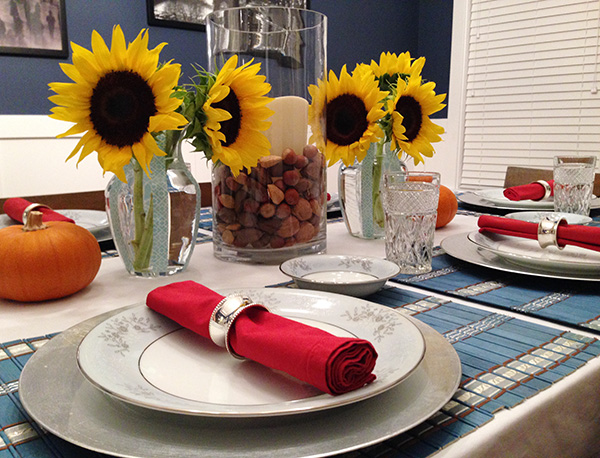 Hurricane glass with nuts and candle
I purchased the hurricane glass and candle at Garden Ridge.  The nuts came from my local grocery store.
Sunflowers in vase with washi tape
You might remember how I love washi tape!
And mini pumpkins!
purchased at Whole Foods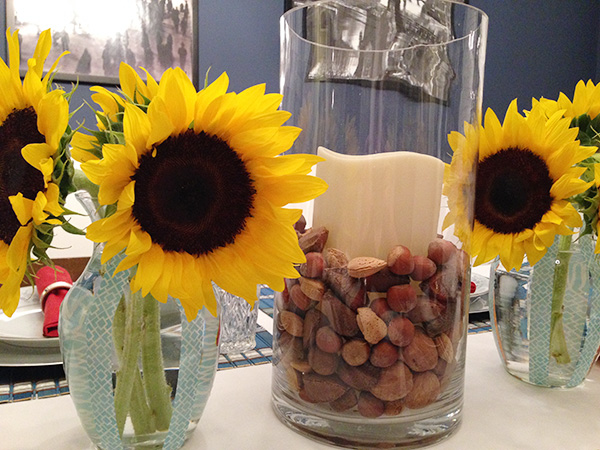 I also wanted to decorate our mantle in the living room which opens up to our kitchen.  This main room is where everyone will be hanging out while the turkey is cooking and football is on.  Check out what I came up with: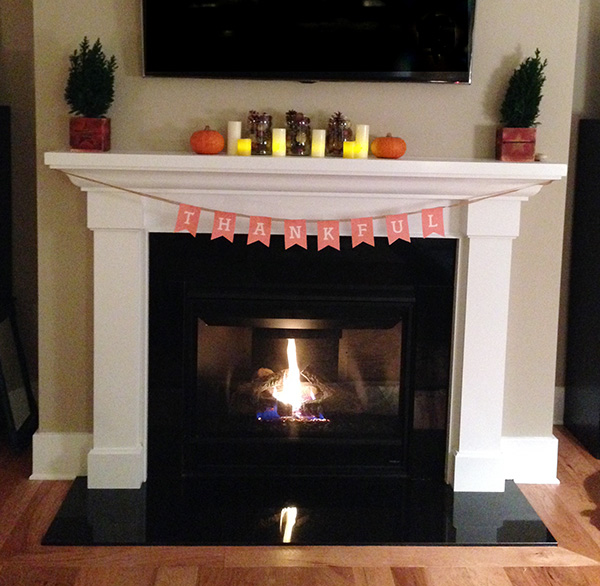 Thankful Sign
Free printables here for the letters, plus some ribbon from a craft store.

More mini pumpkins & little trees
I found these cute little trees in wood boxes at Trader Joes
Glass vases with scented pinecone mix 
Purchased at Michael's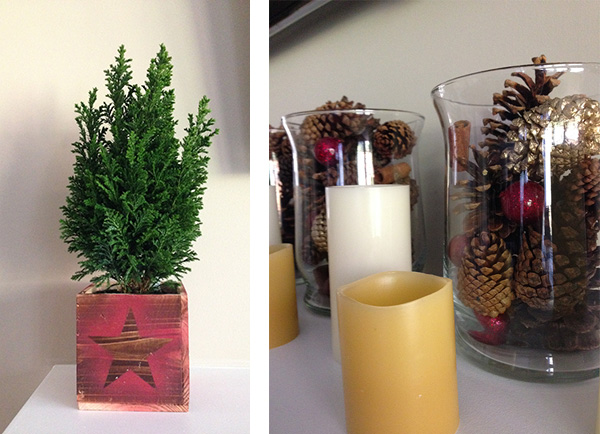 For the dessert table  I wanted a sign that read "I am thankful for dessert"….because aren't we all 🙂
Click here for the FREE PRINTABLE! (for personal use only)
Branch graphics in printable designed by We Lived Happily Ever After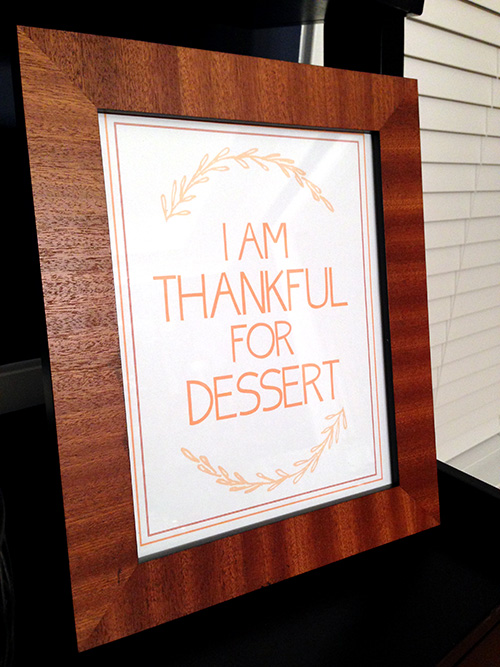 Now, Gobble! Gobble!  Who's ready for some turkey?!?