If you have been reading Sunny Slide Up for a while, you will know that The Mister and I have made efforts to be much more healthy this year.  We are eating better and exercising more.
Last week we took another step and decided to buy bikes!  I have to tell you – we are not even a week in yet and I am LOVING it!  You get to feel like a kid again and cover MUCH more ground than you can on foot.  Check me out last night!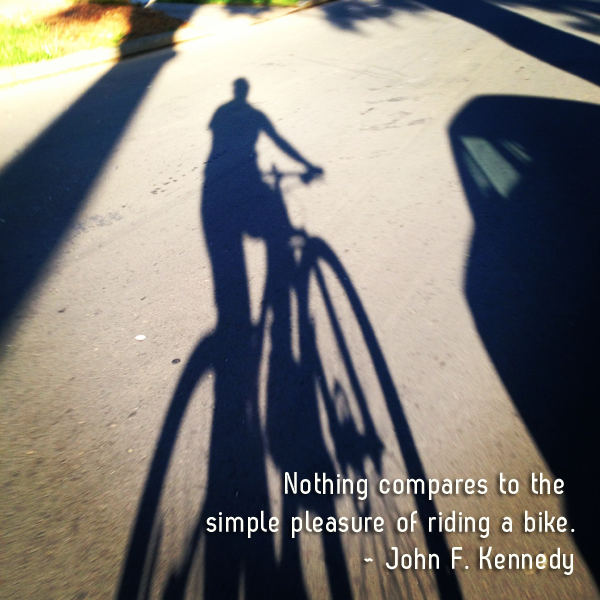 This is my new SWEET ride (I am sure you will be seeing much more of it in months to come).  You can read more about it here!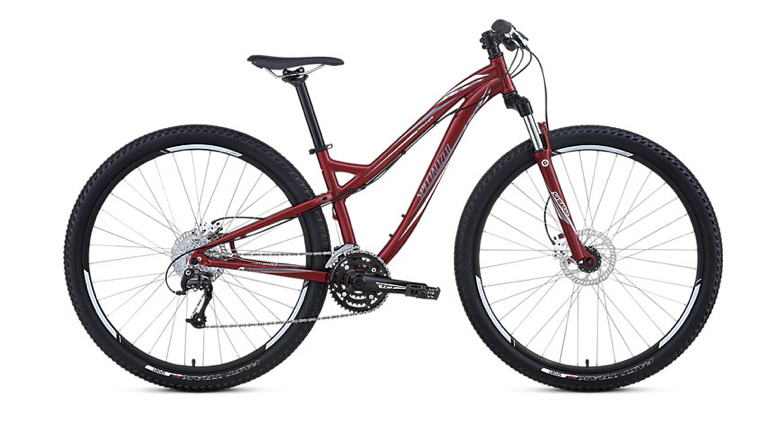 Now… it is time to accessorize and first things first – I have to protect my head!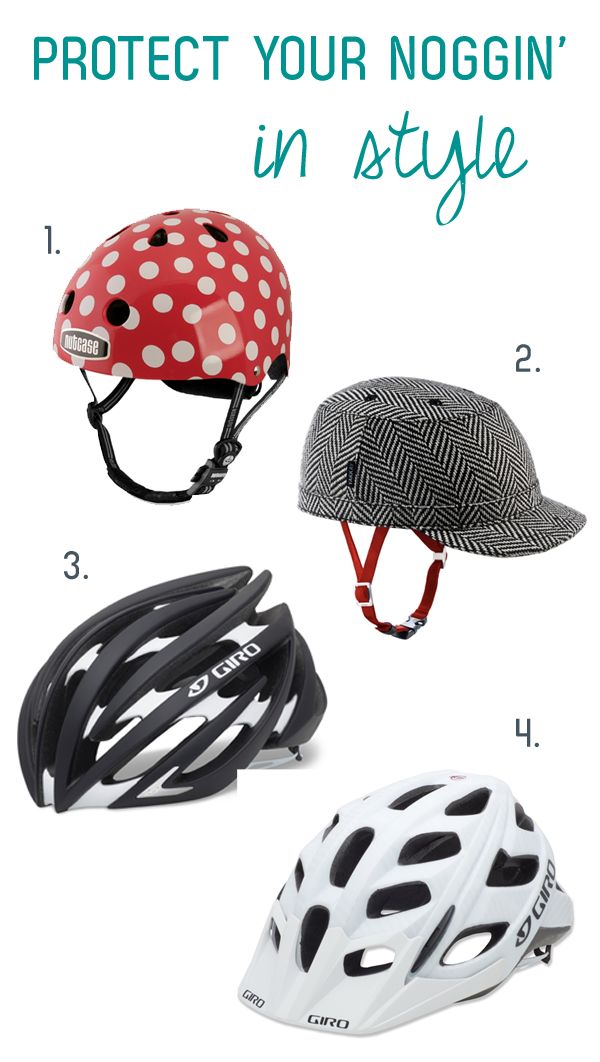 helmets: 1. Nutcase Helmet 2. Yakkay Cap 3. Giro Helmet (pricy)  4. Giro Helmet (inexpensive)
Then I felt like I should share these helmets by Good!Creative with you… Can you IMAGINE passing one of these on the street?!?

What do you think?  Which helmet would you choose?
Don't forget to check out our guest bloggers from a while ago, Our Life on Two Wheels – They continue to amaze me with their adventures!