The hot topic this week is food.  I guess it could also be a cold topic, sweet topic or side topic.  Either way, it's always a popular one… and something we ALL think about from day-to-day and meal to meal.  From cereal to turkey (or tofurkey) on Thanksgiving, we each have our own relationship with what goes on our tables and into our bodies. 
Leave us a comment with your favorite food..  French fries top my list!
And stay tuned for a week of shared recipes, stories and goodies.  You may or may not want to come hungry.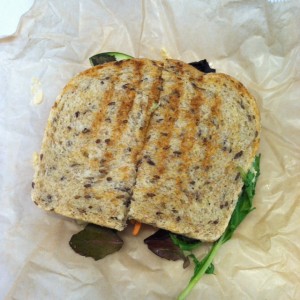 Today's recipe worth trying:
Frozen Lemonade Pie
Ingredients
Graham Cracker Crust:
2 cups graham cracker crumbs
1/4 cup granulated sugar
7 tablespoons butter, melted
 
Lemonade Filling:
One 14-ounce can sweetened condensed milk, chilled
One 12-ounce container whipped topping, thawed
One 6-fluid-ounce can frozen lemonade concentrate, unthawed
 
1 teaspoon candied lemon peel, for garnish
Directions
For the crust: Preheat the oven to 350 degrees F.
In medium bowl, stir together the cracker crumbs, sugar and the melted butter until combined and resembles a wet sand mixture. Pour into a pie plate and press the mixture firmly along the bottom and sides. Bake for 7 to 8 minutes. Remove from the oven and let cool completely.
For the filling: In a large bowl, add the sweetened condensed milk and whipped topping. Fold the two together gently until combined, being careful to keep the mixture light and fluffy. Add the lemonade concentrate and continue to gently fold. Be sure to avoid letting the mixture get too liquid-y. Pour the filling into the pie crust. Place in the freezer to chill overnight.
Bon Appetit!