The Mister and I have recently moved into a new house.  Well, let me take that back, we moved back into his home just outside of the city limits.
Remember Bella, she is SO much happier in the new home with a yard and easy neighborhood to walk around.  It makes my heart happy to see her running around in the yard playing with her toys and chatting it up with the other dogs.  This is from the day we got her… I just love this picture – and I bet she has grown 10 lbs since then!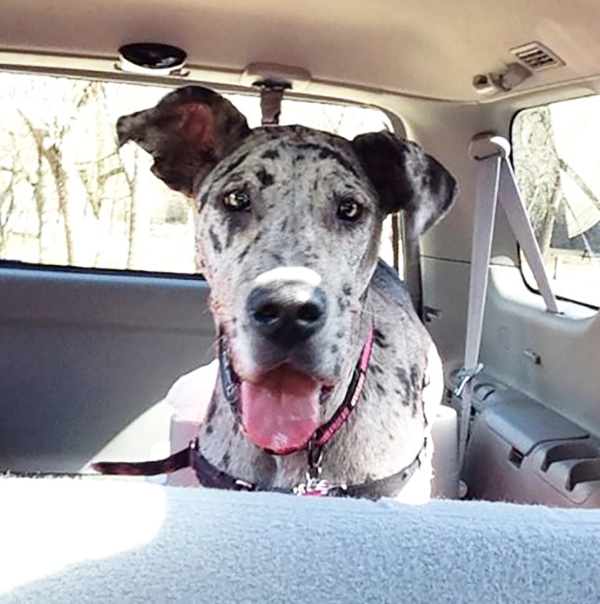 Anyway, the yard is in need of some help!  We need some flowers, some grass – you know… curb appeal!  So, I have been thinking about flowers that we could plant that can come back each year.   Perennials or Annuals – something easy.  I think I will stick with Perennials.  Here is the difference:  Annuals have a longer bloom time but die at the end of the blooming period. Perennials average a 3-6 week bloom time and may die to the ground during the winter, but will return every spring or summer. Source
Below are some perennials that I think I may try out in the yard!

Clematis | Dianthus | Phlox | Roses | Foxglove | Delphinium | Tulip | Bleeding Hearts
I can't WAIT!   The yard will be amazing and I will have fresh cut flowers for my house!…. Image Source