Need a last minute gift idea?  If you save up your wine corks, I have one perfect for you!
I have been saving wine corks for over ten years.  It all started back in my bartending days and I have kept it going since.  I have two huge containers full of them, so I am always on the lookout for a great cork craft project.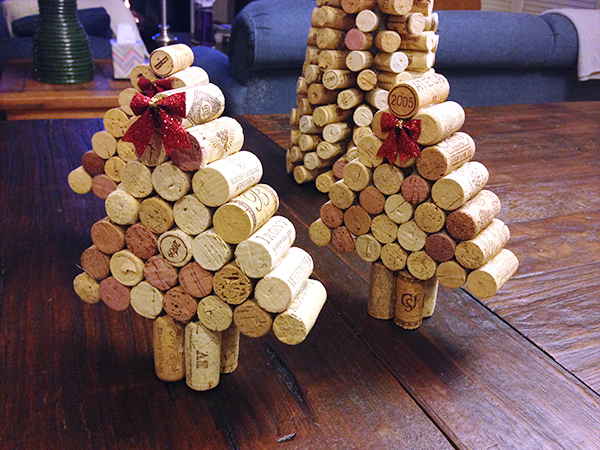 The small ones were super easy and quick to make.   You basically just glue wine corks together as shown in the photo above.  I purchased these little red bows at my local craft shop.  So, all you need is a glue gun and some corks for this project – with an optional tree topper.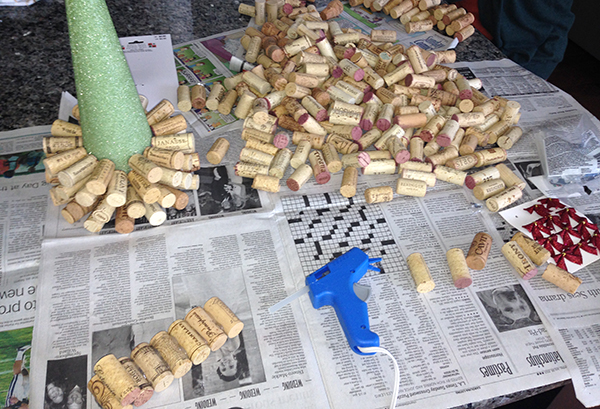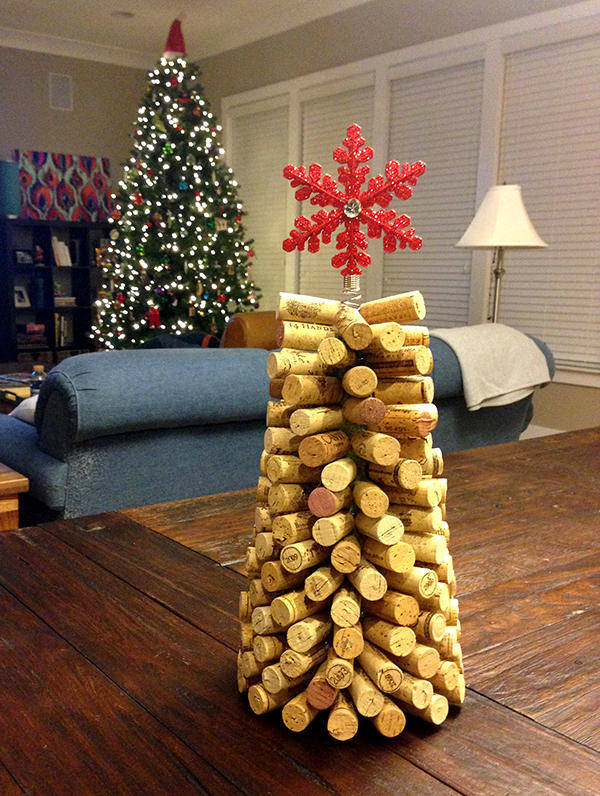 For the larger tree, you will want to use a styrofoam tree shape as the base and glue your corks around in a circle.  Then you just glue the corks all the way to the top going in a circle trying not to leave many gaps.  I found the large tree topper at my local craft store that had a wire spring at the bottom, so I was able to easily attach it to the top of the styrofoam.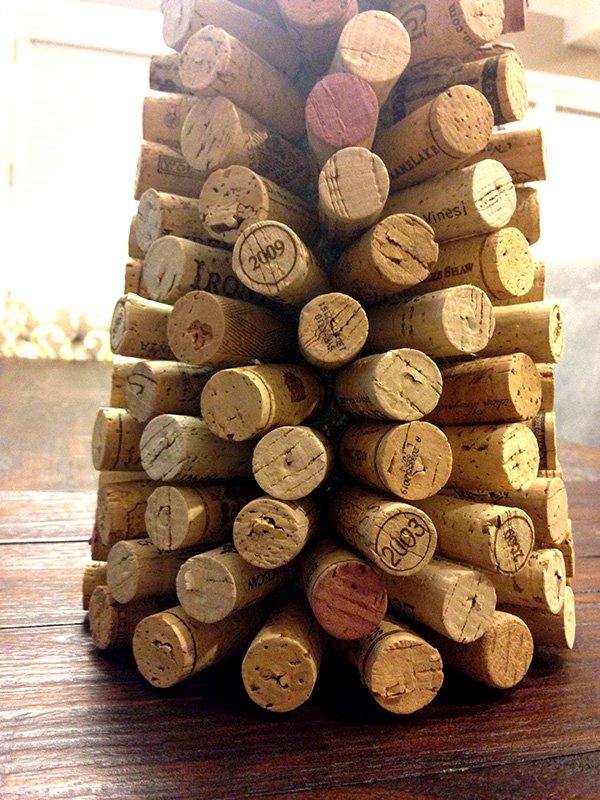 Cute, huh? These make perfect gifts for a wine lover.  I already gifted some to my mom as an early Christmas gift 🙂
Happy Holidays Everyone!