Leaves.  They are everywhere this time of year.  My yard, driveway, roof, car, everything is completely covered.
What do you do with all of those leaves?  Most of them you have to bag up and toss out on the curb to be taken away.  This year, save a few and make some awesome art for your house or a gift!   I did some searching around online and here are a few ideas for some leaf art from some very creative people:
You'll need several colors of acrylic paint, cardstock, an interesting leaf, and a tray or scrap cardboard on which to squeeze your paint.  You simply squeeze a dollop of each of your paints on your tray, and allow the paint to spread.  Then place the "vein-y" side of the leaf into the paint, being sure to coat as much of the leaf as possible.  Next, place the painted leaf onto your cardstock.  Gently press the leaf onto the cardstock to transfer the paint.  Carefully lift your leaf off the cardstock, and viola – you have a lovely custom piece of art!
So easy and so beautiful, right?  And you could use any colors you want to decorate specific room decor.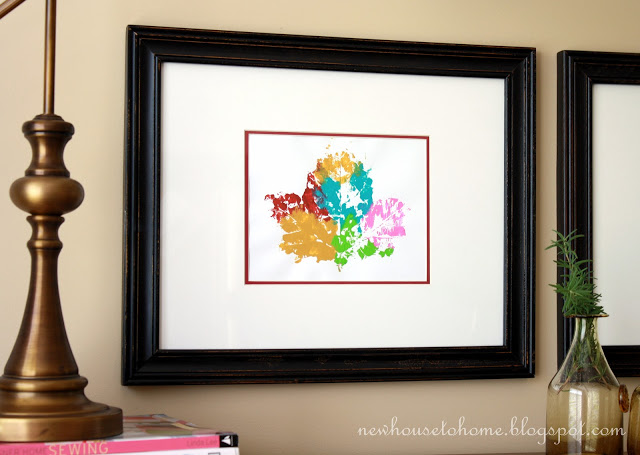 First, collect a bunch of leaves that strike your fancy and press them in between two sheets of wax paper.  Place them under some heavy books for about a day. Then arrange them however you like, tape or glue them to a piece of card stock and pop them into some frames. Enjoy the fall colors all year round!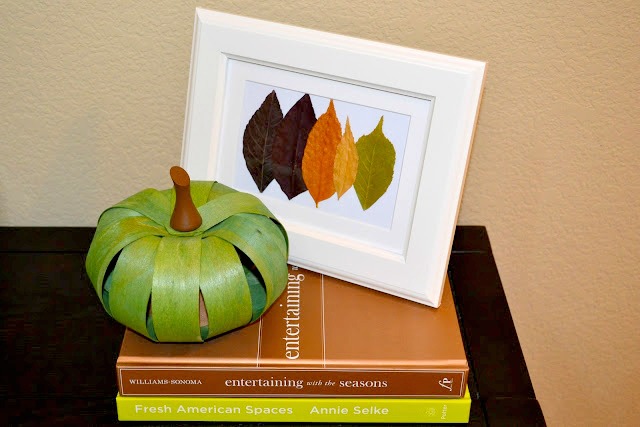 Spray Paint Silhouette Leaf Art – Home Jelly
Paint an entire sheet of paper (thicker works best) with your desired color for the leaf accent and let dry.  Spray the back of the leaves with adhesive glue and tack onto the painted paper.  Make sure that the edges are pressed down so that your paint won't seep under.
Spray paint the entire surface including over the leaves.  Carefully peel away the leaves.  Once the paint is dry, frame!
I seriously can not wait to try this one…

Go outside and grab some good leaves before they are all gone! If you do any of the projects above or have some other creative ways to make art with leaves, we would love to see them.  Post some photos to our Facebook page!