And just like that….it's time for giveaway #3!  Don't you just love our birthday celebration!!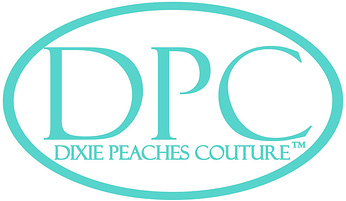 Dixie Peaches Couture Gift Set
($40 value)
Pocket T – 100% ringspun pigment dyed cotton (you choose your size S-XL)
Decal & Koozie
Southern Inspired Designs For A Southern Inspired Lifestyle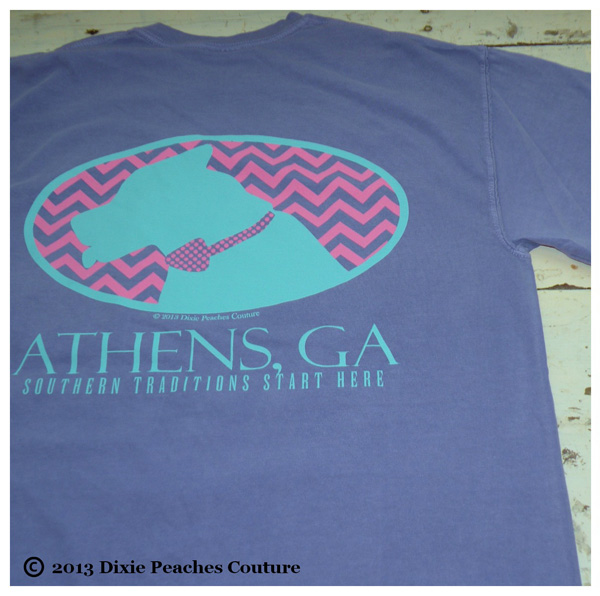 From the The Belles & Bailey at DPC….Dixie Peaches Couture was created to bring true "Southern Inspired" designs to preppy customers who already live a "Southern inspired lifestyle". Our designs reflect our Southern upbringing, our taste for all things preppy and classy, and the desire to share our love of high quality t-shirts and preppy merchandise. Growing up in a college town definitely shaped our love for t-shirts. They have always been a wardrobe staple… especially the forever preppy pocket T. We feel pocket T's reflect the laid back preppy lifestyle of our brand and what our customers expect from DPC.
With the launch of our brand, we wanted our company to give back in a small way. That is why $1 from every "Bailey" item ordered from our website will be donated to Athens Canine Rescue. Bailey was rescued from a local shelter the day he was scheduled to be euthanized. We felt it was important to share his story and raise awareness of why canine adoption is so important. There are so many other "Baileys" that need forever homes and we hope his story encourages adoption from animal shelters across the South.
Our company is located in Athens, GA only minutes from the beautiful Downtown area. We are family owned and operated and proud to call the South home. If you live in Athens or are just passing through we would love for you to visit our showroom and warehouse. We love meeting our customers in person and getting to know them on a personal level. We appreciate your support of our Southern company that is designed and printed right here in the good ole' south. Have a Southern Inspired Day!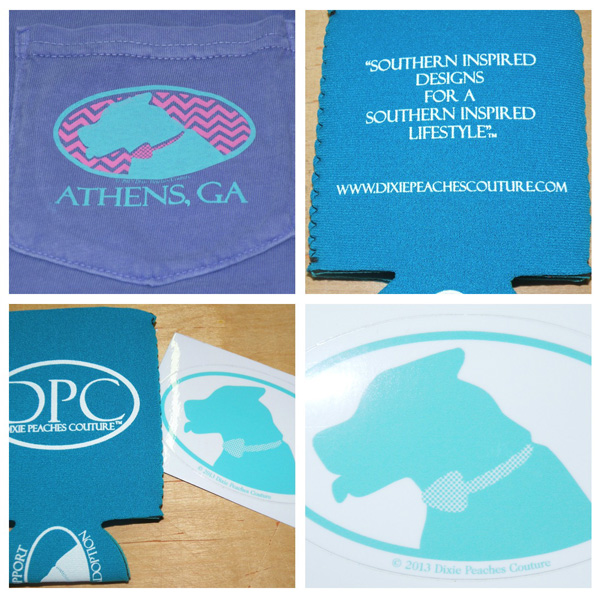 GIVEAWAY RULES:
TO BE ENTERED TO WIN YOU MUST…
1) "Like" Sunny Slide Up on Facebook
2) "Like" Dixie Peaches Couture on Facebook
3)  This is a "Share It To Win It" Facebook Giveaway.  To win, you must click the Facebook button below and "share" the giveaway image to your Facebook page.
Giveaway ends Monday, 10/21/13 at 11:59pm EST.
Winner will be announced on Tuesday morning, 10/22/13 on Facebook.
Winner must contact Sunny Slide Up and provide mailing address.  Mailing address must be within continental United States.