These funky utensils make cooking even more fun!  Pizza Scissors – genius, why didn't I think of this first?  MixStix – a perfect gift for a young chef or drummer.  Salad Plant Servers – this would look great sitting in your kitchen window.  Head Chef Utensils – a great cooking gift for kids, or grown-ups that still act like kids.  Twirling Spaghetti Fork – I want to try this! Finger Sporks – well, this is just funny.  Can you imagine surprising your dinner guests with these crazy kitchen gadgets?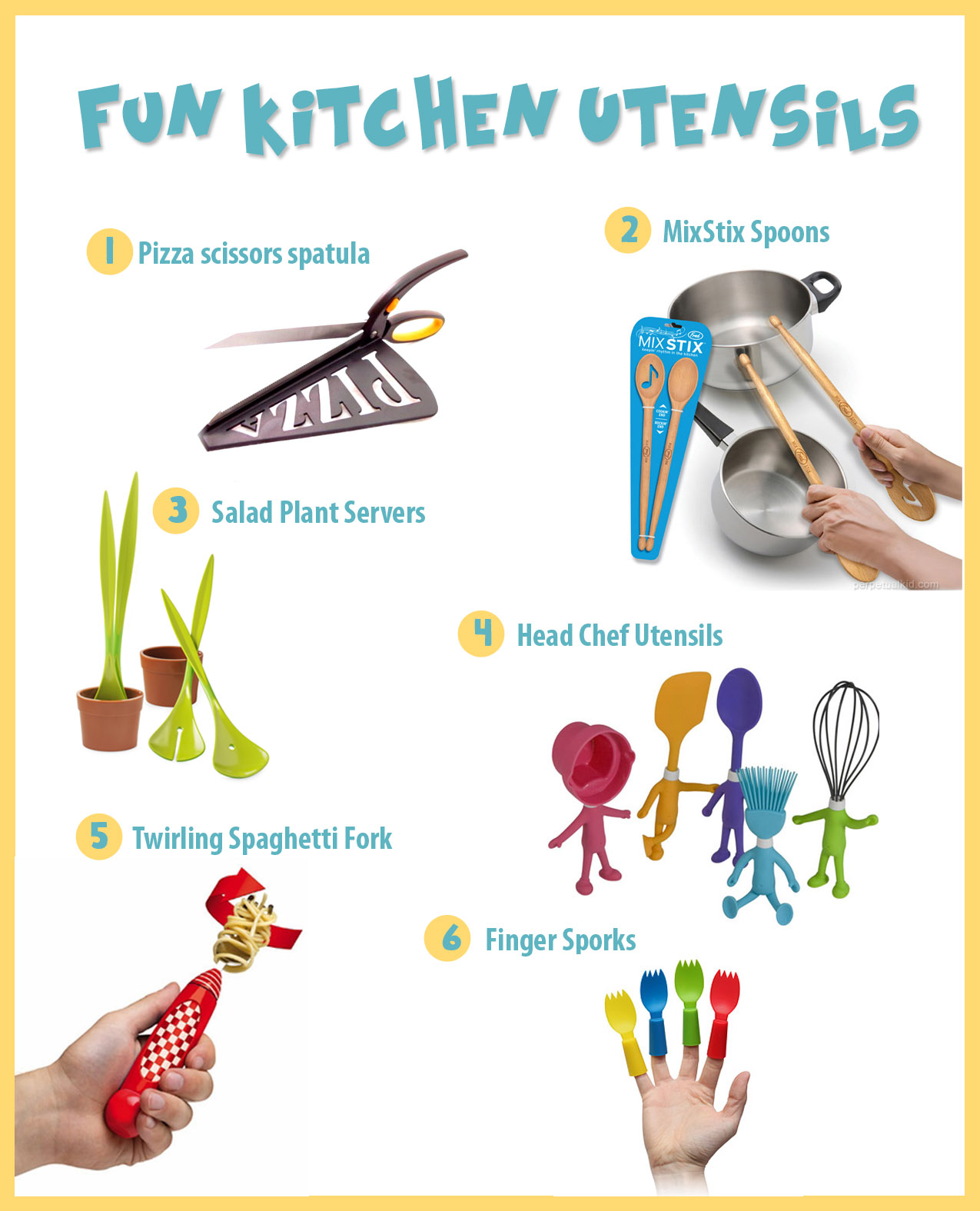 Now for a fun recipe.  Finger Food Sushi – Perfect for people like me who do not like actual sushi and a great party appetizer for a baby shower since pregnant women can't eat sushi. Guaranteed to impress your guests!
Trim the crusts off Pumpernickel Bread . Flatten with a rolling pin and spread with Cream Cheese . Add sliced Turkey Breast , sliced cucumber and slicedavocado . Roll up. Slice into one-inch segments.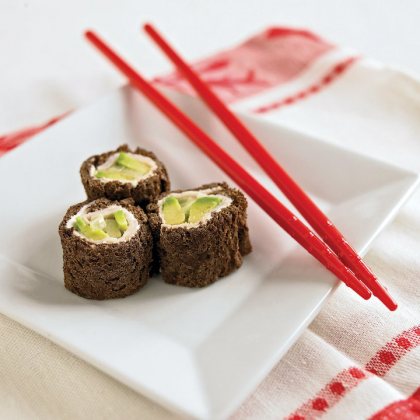 Have fun and enjoy!