So… you guys have heard me talk about my 100 lb puppy, Bella.  Our wild, beautiful, cuddling Great Dane.  Maybe you remember the blog post I wrote about her a few months ago.
Here is the day we picked her up – 6 months ago.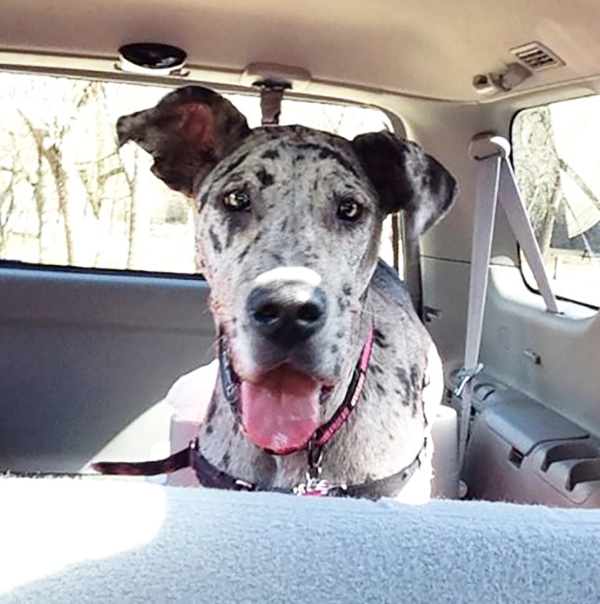 She has changed so much…but you can see I get the same – ol – look.  I wish I knew what was going on in her mind when she looks at me this way!  ha!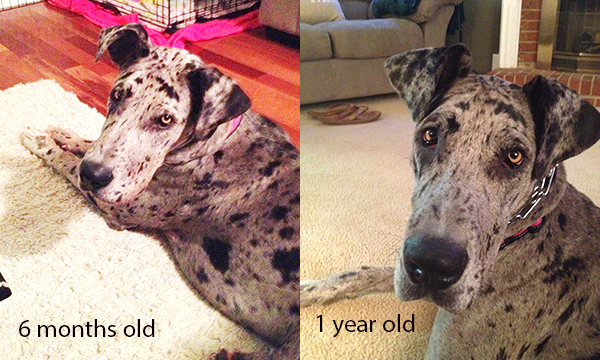 Now we are bit more settled in… Her birthday is on our "we started dating" anniversary – yeah we keep track of it, so we gave her a big bone as a treat!  She loved it!
Well, today I found the coolest thing i have seen in a while… Benefit Wines.  I came across it because Great Dane Friends of Ruff Love  (Facebook) has a page with them.  You can purchase bottles of wine through the Benefits Wines website, and a portion of the money goes to the charity…. awesome in my book.  You can shop by various charities... there are all dogs represented here so it is not just great danes!  You can also shop by cause which has community, veteran, animal, health based and wildlife affiliated charities.
Now back to the Great Danes.  Check out these wine labels..who doesn't want some of this wine!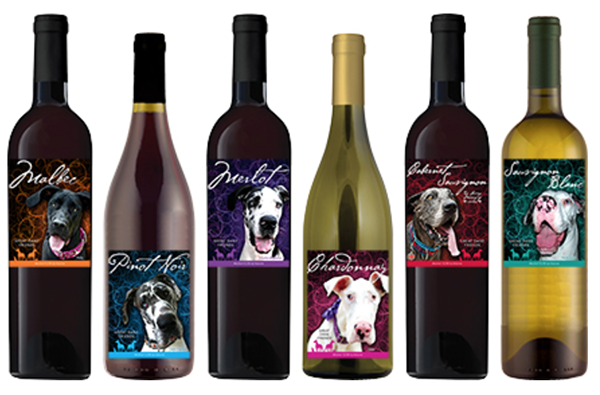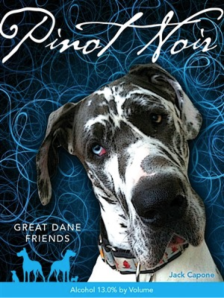 How could you say no to that?!?