It must be the season for babies!!!
You will remember that Jenn recently had her baby shower,  Heather is making diaper cakes, and I recently had a birdie baby shower design…well there is one more we have been meaning to tell you about!
A beautiful friend of mine is going to have her little girl very soon!  We are counting the days!  She is full of love, beauty and STYLE, so in August we gave her a baby shower with scarves, sunglasses and her favorite, amazing mexican food.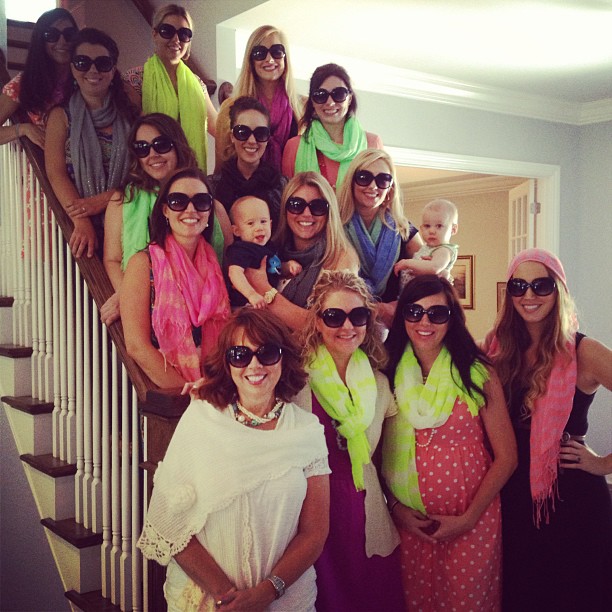 For now we are calling the baby… Baby O – so it was only natural to go with a Jackie O theme!  I love the Jackie O sunglasses and had to use them in the invitation (*note all addresses, names and numbers have been changed)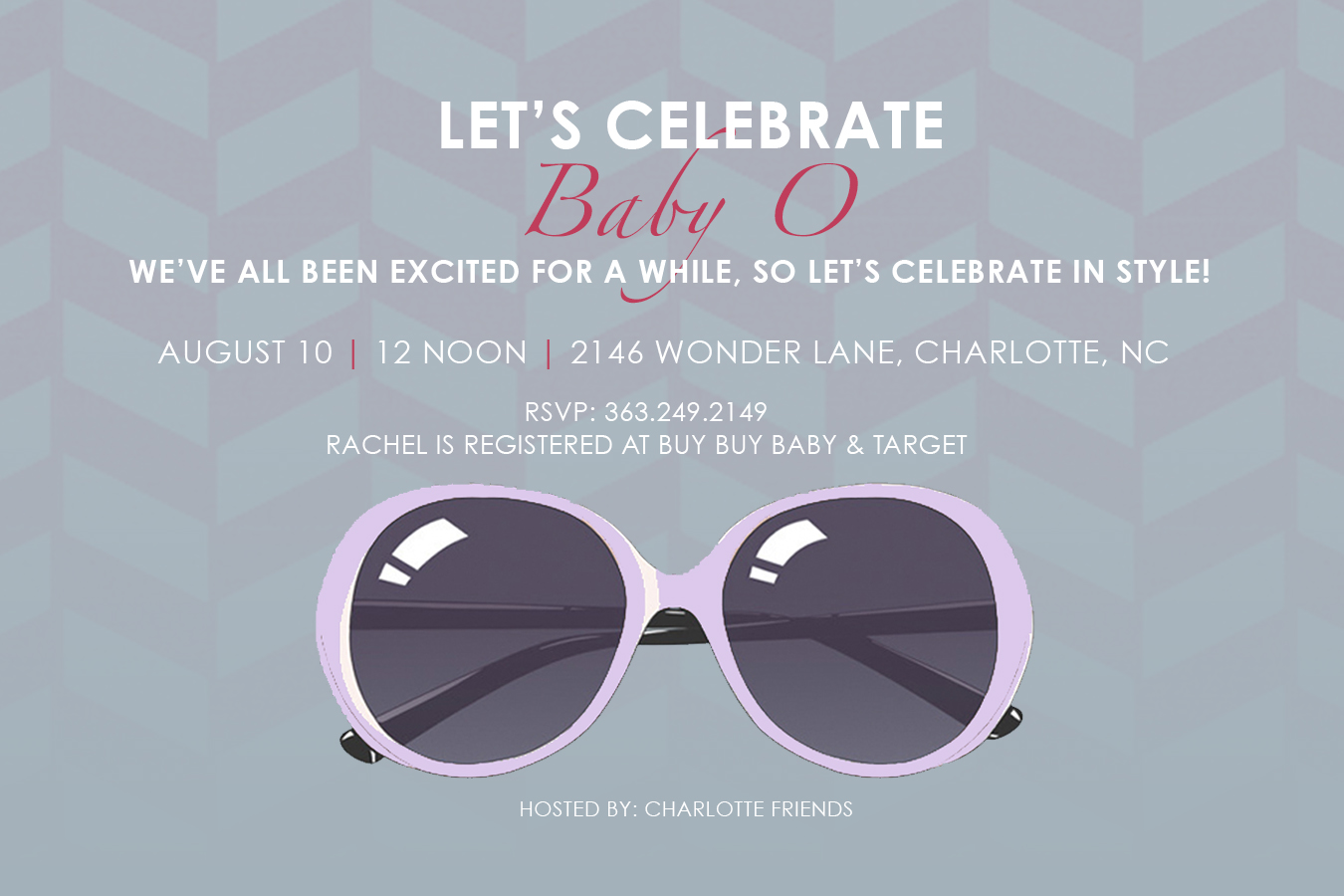 Baby O's nursery will be pink and purple, so we use that in the theme as well with a chevron patter to finish off the look!  Here are templates for water bottles and table cards.  (You can email me if you would like the actual file.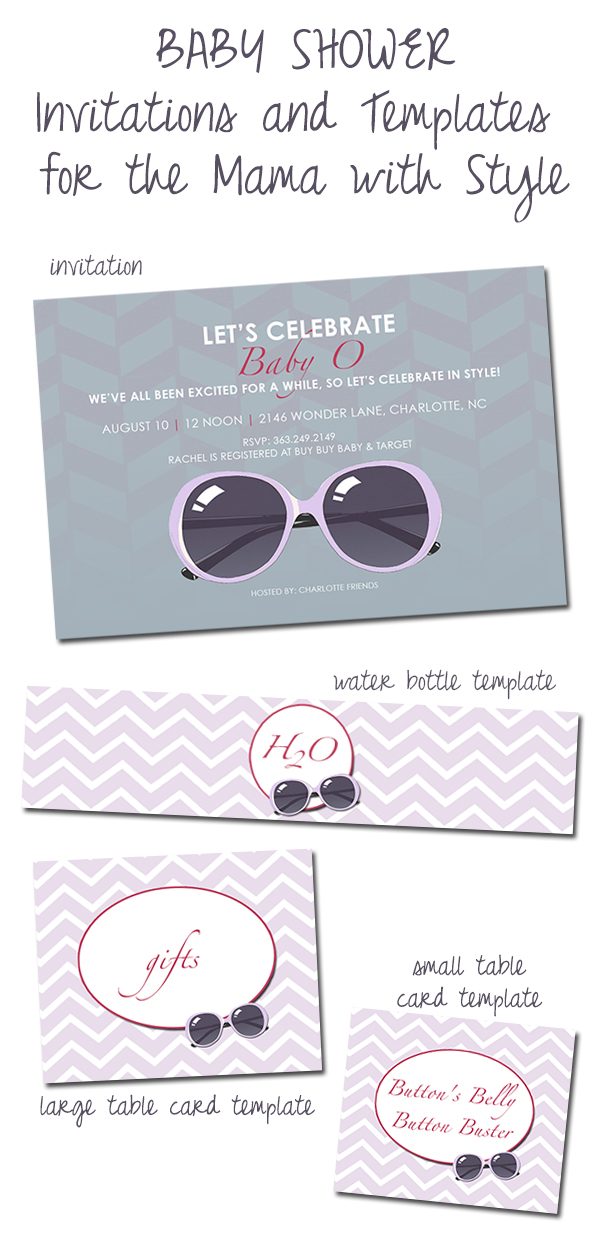 We can't wait to meet you Baby O!  Here are a few more pictures from the day!
Our very on Jenn with the mama to be… aren't they beautiful?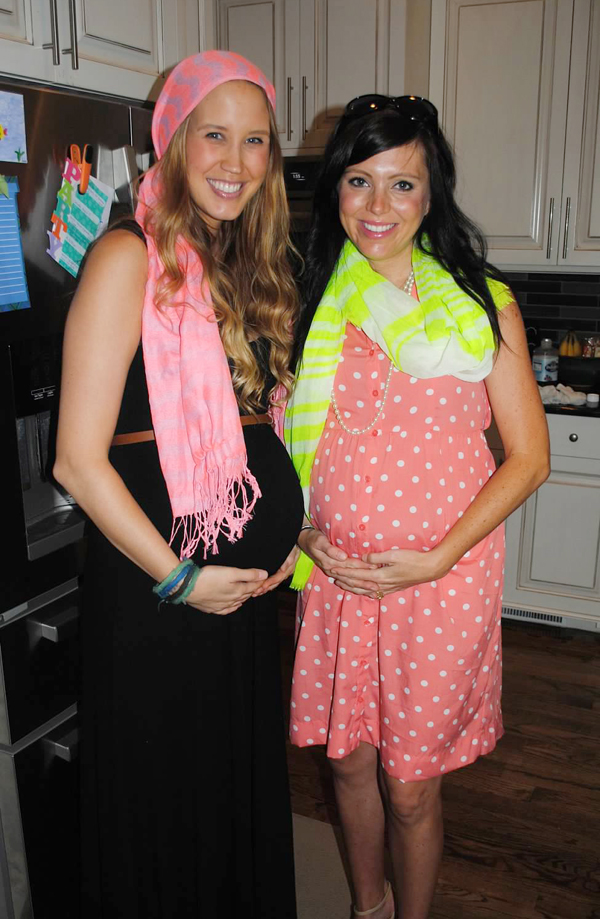 Party favors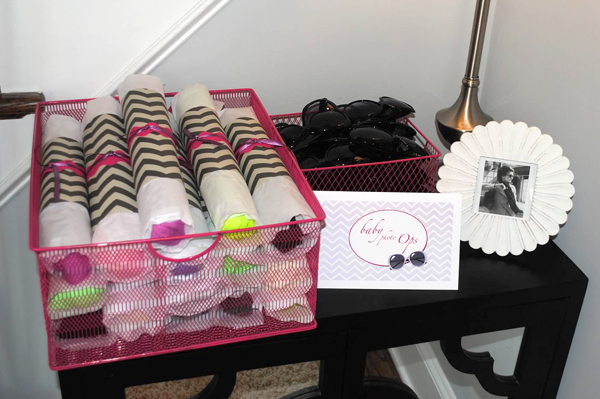 The food table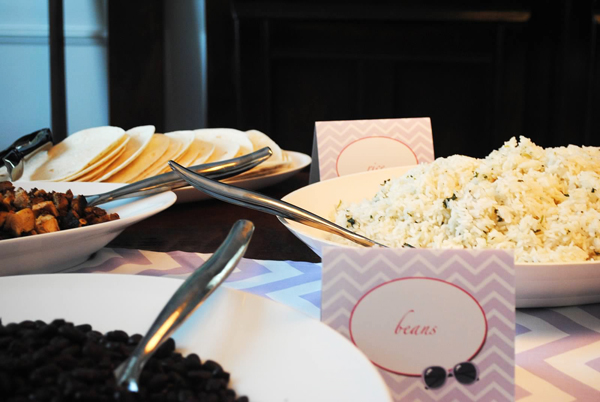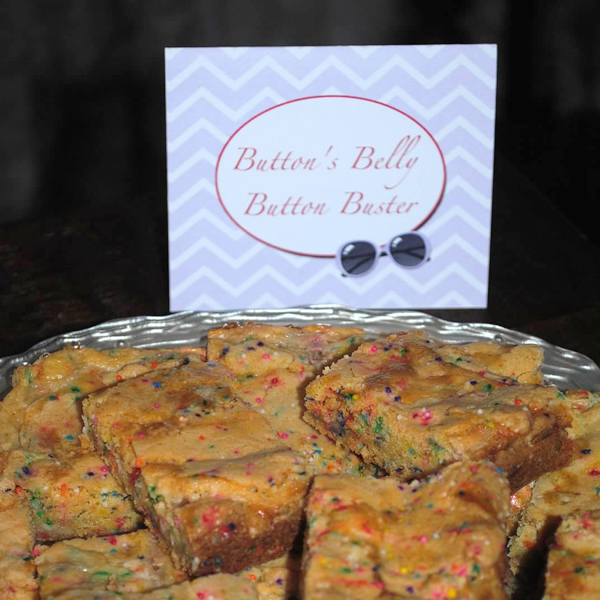 and water bottles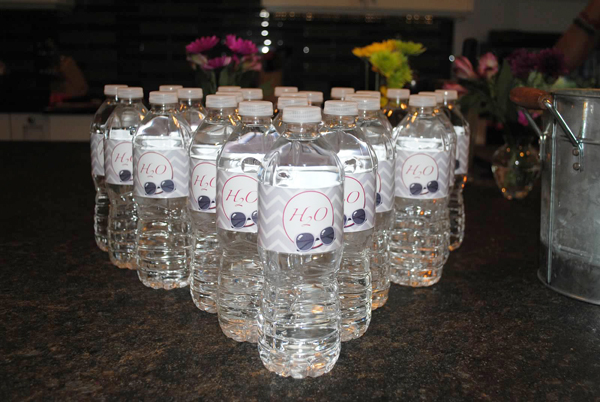 For more on our party ideas, make sure to follow our Party On Pinterest board!