If you read our blog, you have read that I LOVE football season!  Everything about the day is AMAZING: wearing your team colors, cheering on your favorite team and of course… tailgates!

This past weekend I went to a football game and people went all out!  See below for my favorite idea for the fall!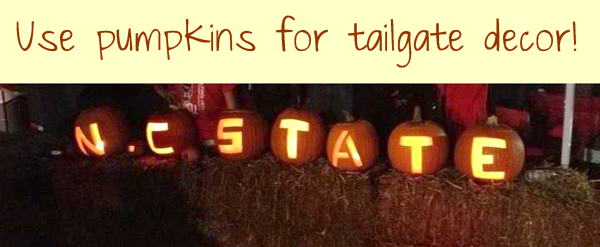 Another inexpensive idea is to go to your local Dollar Tree.  Check out these plates and napkins I found at my local Dollar Store… $1 each!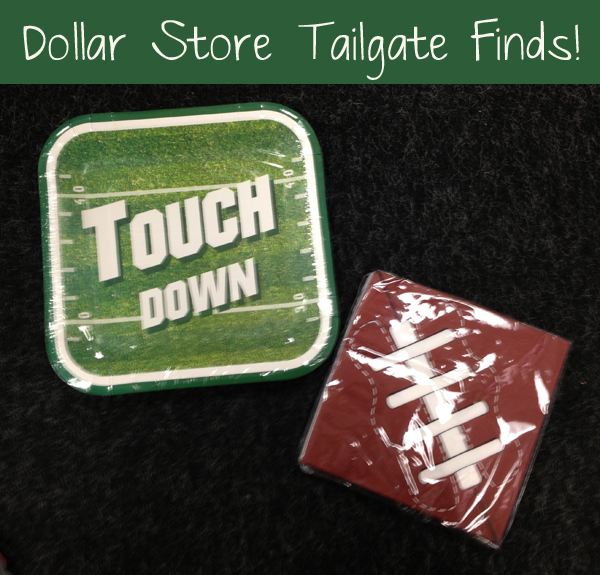 But now to the real reason we are all here… THE FOOD!  I mean, what is a tailgate without amazing food?!  I took a family favorite that is ALWAYS a crowd pleaser.  Peanut Butter Rice Crispy Treats with Chocolate on top.  So good… and So easy to make!  Below is the recipe!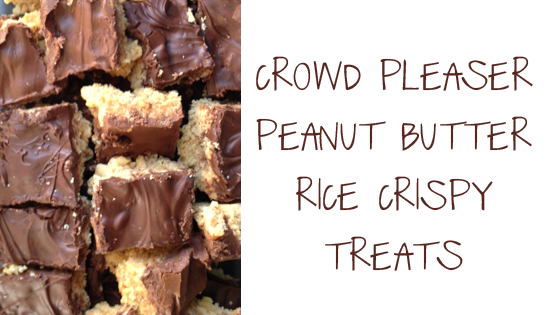 INGREDIENTS:
1 cup light corn syrup OR karo syrup
1 cup sugar
1 cup peanut butter
6 cups rice krispy cereal
1 package (6 oz., 1 cup) semi-sweet chocolate morsels
2 cups butterscotch chips
DIRECTIONS:
1. Place corn OR karo syrup and sugar into 3-quart saucepan. Cook over medium heat, stirring frequently, until sugar dissolves and mixture begins to boil. Remove from heat. Stir in peanut butter. Mix well. Add in rice crispy cereal. Stir until well coated. Press mixture into 13 x 9 x 2-inch pan coated with cooking spray. Set aside.
2. Melt chocolate and butterscotch chips together in 1-quart saucepan over low heat, stirring constantly. Note – you can also do this in the microwave, but make sure to warm it up slowly with short times.  I do 30 seconds at a time to make sure I do not over cook the chocolate. Spread evenly over cereal mixture. Let stand until firm.
3. Cut into 2 x 1-inch bars when cool.
ADDITIONAL TIPS:
Before measuring the corn syrup, coat your measuring cup with cooking spray–the syrup will pour easily out of the cup.
You can sprinkle the chocolate and butterscotch chips on top of the rice crispy mixture and place in a low heat oven.  When the chips get really shiny take a spoon and gently spread around and mix the colors together creating a marbled look.