I would call this post a bucket list, but that would be a stretch.  Even if I could vacation in one of these amazing spots, I would be a happy camper!  Let's daydream together…
This small 23-room hotel is located on its own private island in the Maldives. The suites, which resemble local fishing boats, rest on pine poles set into the ocean floor. Steps lead from each suite right into the water.  You take a speedboat to get to the island from the airport.  That sounds fun too!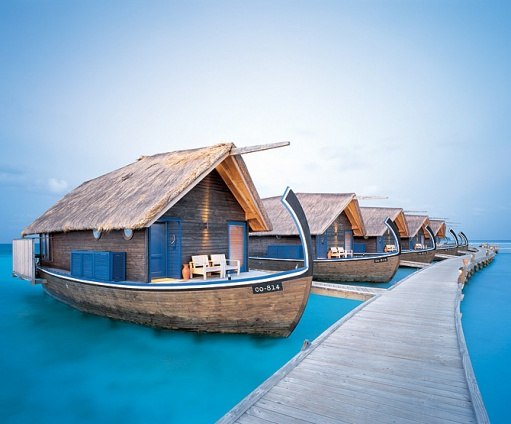 The Delaire Graff Estate is settled in the vineyards of Stellenbosch in South Africa. This 5-Star lodge is an art, hospitality and wine destination located in the mountains outside of Cape Town. The views look incredible!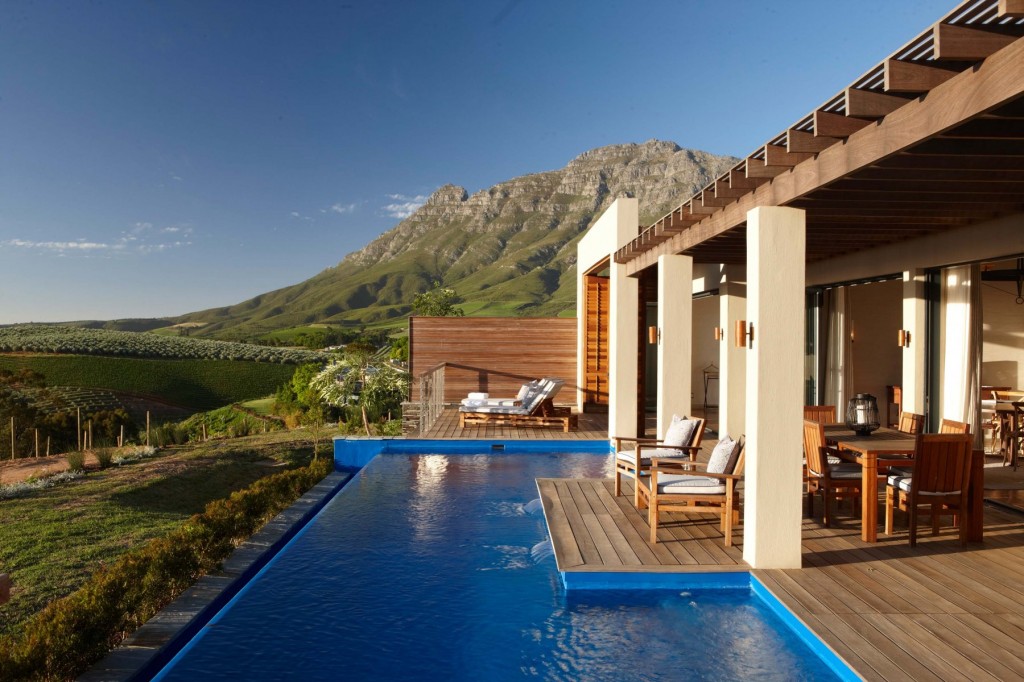 Is this place for real?  A secluded tropical haven of blue water, white sand, and carefree living located in the Seychelles Islands off the coast of Africa.  One of their taglines reads "Gracious. Spacious. Secluded. Sublime." Ummm, yes please.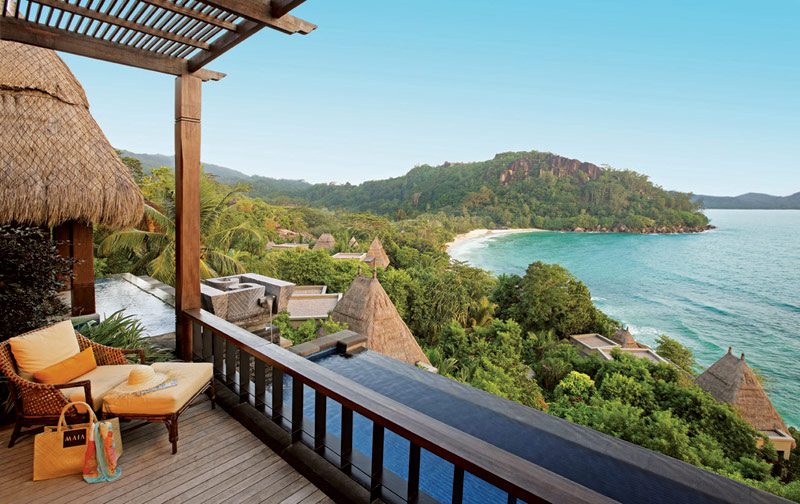 Hotel Kakslauttanen, Igloo Villiage
Here you can watch the phenomenal Northern Lights illuminate Finland's winter sky.  Each igloo is equipped with thermal glass, which keeps the view clear even in sub-zero temperatures. And inside, you're treated to every amenity, including your own hot sauna. Out of doors, there are husky and reindeer safaris and even a Santa Village – elves and all.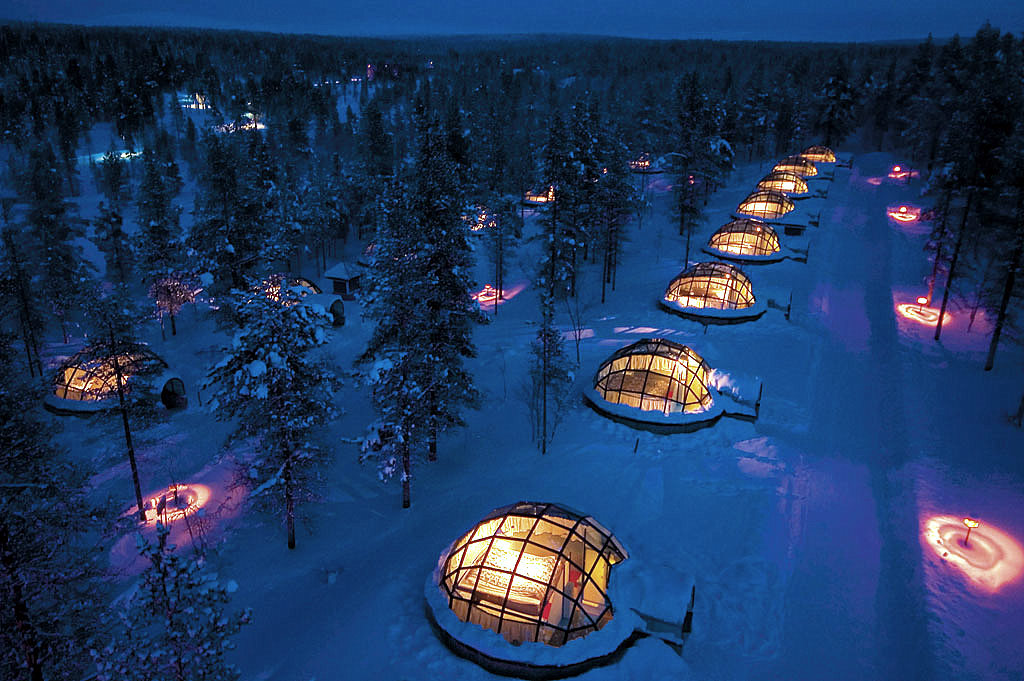 This underwater five-star luxury hotel in Fiji, set to open in late 2012, has been marketed as the "world's first sea floor resort".   It might be a little creepy at night, but well worth the once in a lifetime experience.  You can even use button controls to feed the fish out of your window.  And for just $30,000 for the week you can reserve your spot now!  Yeah, right.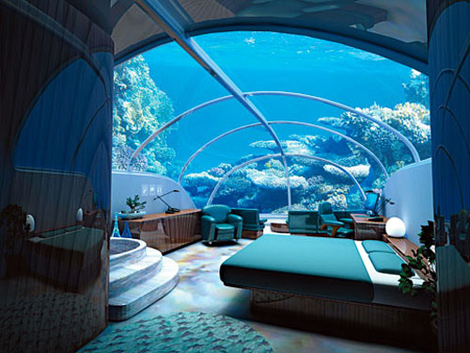 This would be an awesome adventure vacation.  From scuba diving and snorkeling Belize's Great Barrier Reef to climbing Mayan pyramids, hiking through rainforests in search of hidden caves, to spotting elusive birds and wildlife.  You can even dive with the largest fish in the sea – the whale shark.  And the best part, you can stay in a tree house!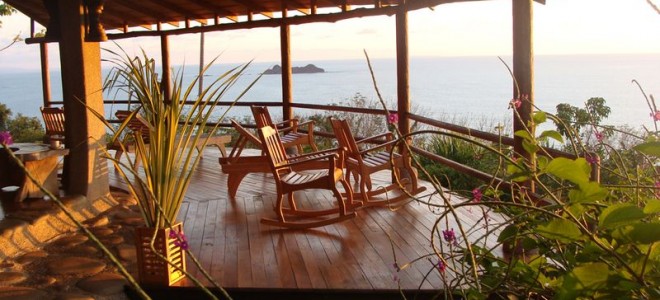 Should I go on?  This has been really fun research.  What are your dream vacation spots?