I just came back from a wonderful vacation in Jamaica.  A week of laying on a beach drinking lots of frosty beverages is just what the doctor ordered.
One of the highlights of our trip was a catamaran cruise to Floyd's Pelican Bar that sits about 3/4 mile off shore in the middle of the ocean on a giant sandbar.   It is just a tiny hut made out of driftwood located on the south coast of Jamaica in Parottee Bay.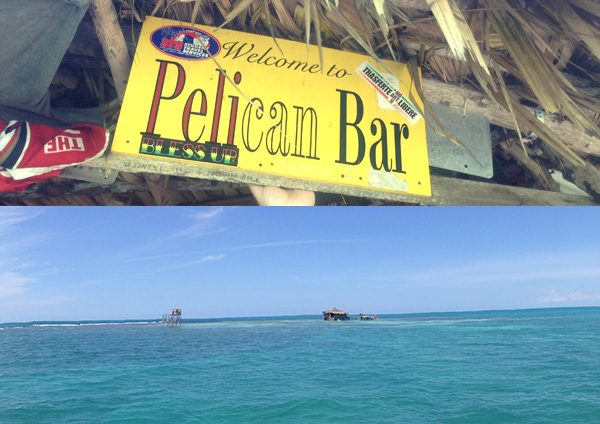 To get there, we had to ride a little tiny boat over from our catamaran.  What an adventure!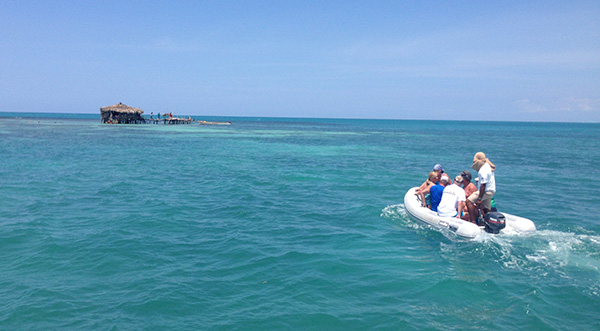 Once there, you can hang inside in the shade, tan outside the deck or swim down in the water on the sandbar.   Lots of  locals and tourists to mingle with.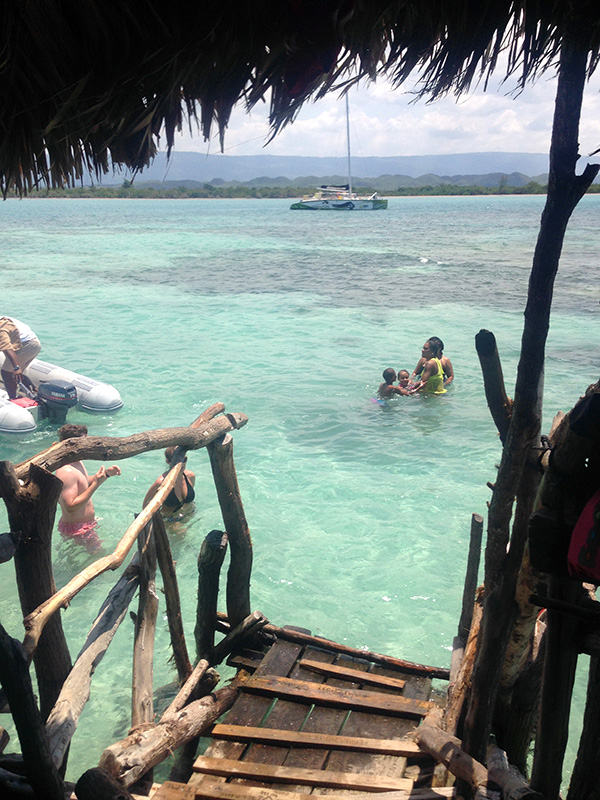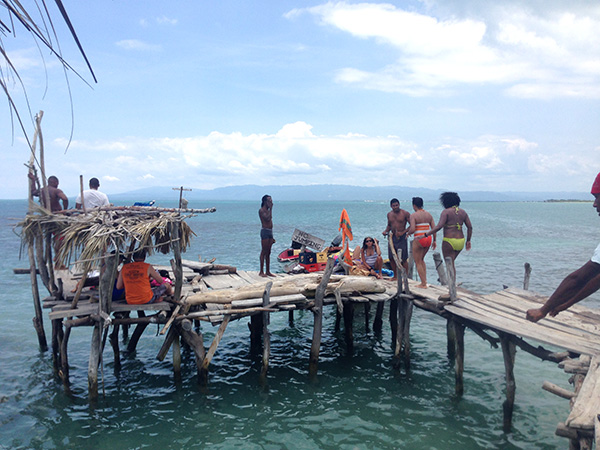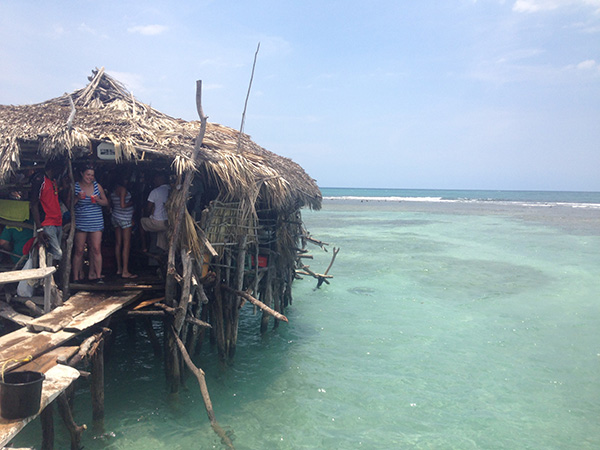 They serve two drink options…. Rum Punch or Red Stripe.  Step right up to the bar and don't forget – cash only!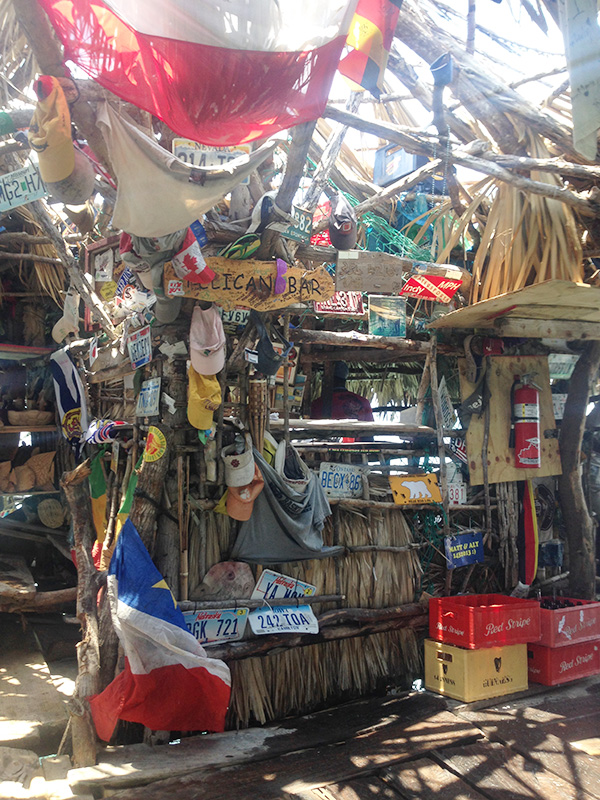 They even have food!  Two options….fish or lobster. Both served with rice.  Fresh caught and cooked right on the spot.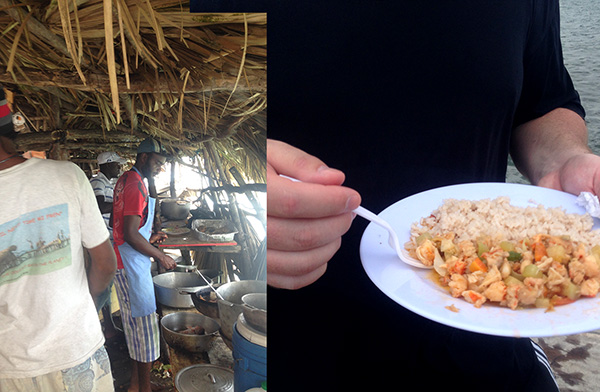 When hanging out in the water, be sure to watch out for boats bringing people in.  Oh, and Stingray too!  We saw two that day.  Luckily, we were up on the deck when they came by.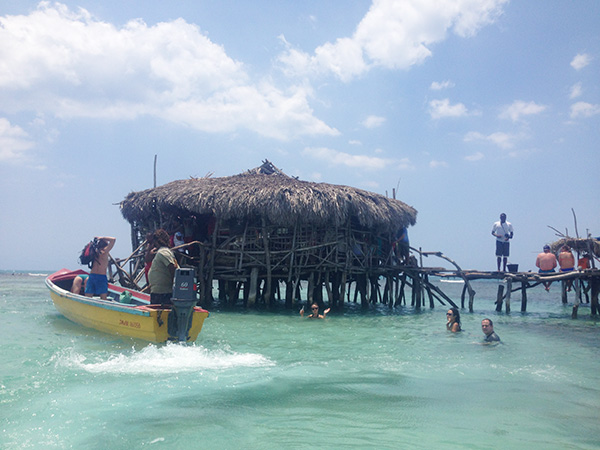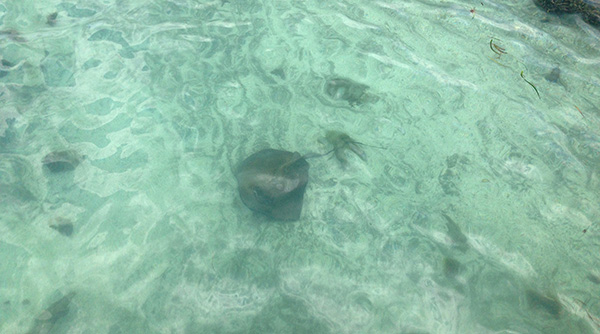 When you go, be sure to leave something behind.  I brought a pair of fun sunglasses from a friend's bachelorette party.  And I brought along a business card…I couldn't resist.  Think I will get any referrals?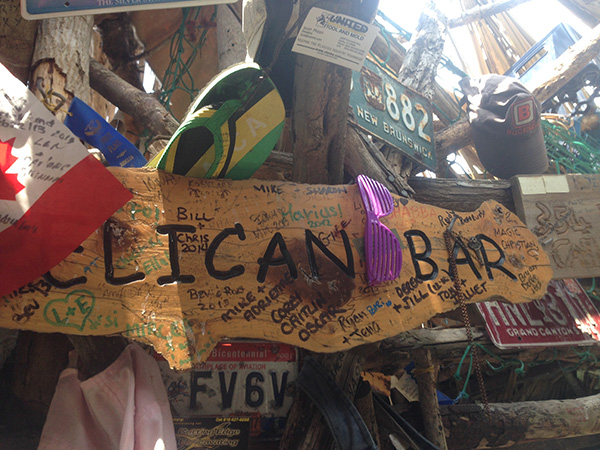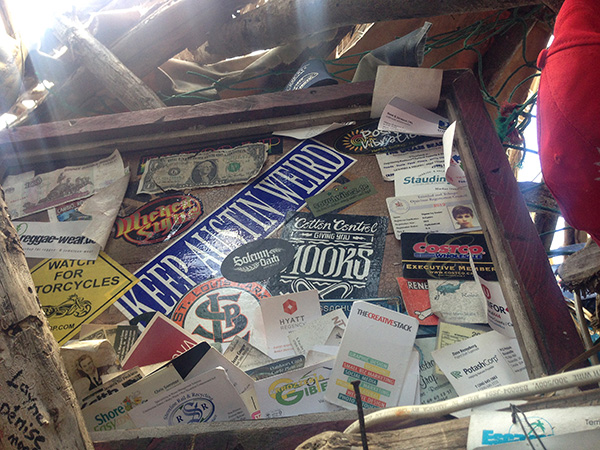 There was even a cute dog inside taking a snooze.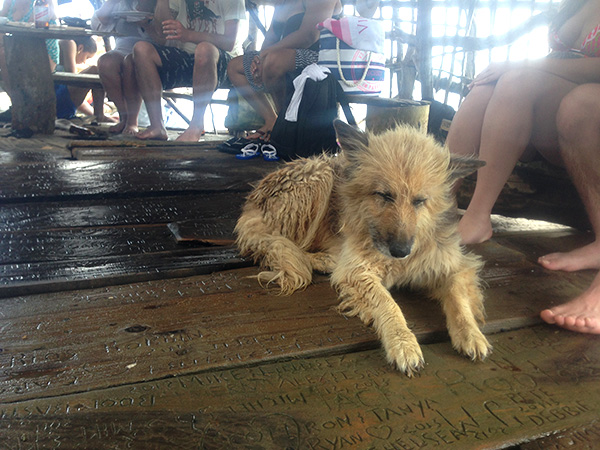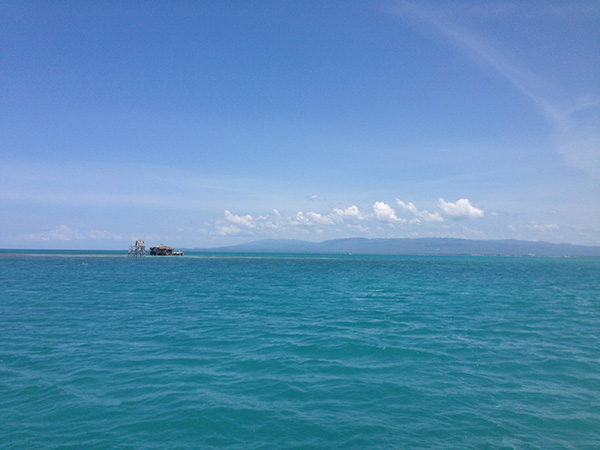 The Pelican Bar was a very cool excursion – not to be missed.   A once in a lifetime opportunity for sure.  Thanks to Island Routes for the fun catamaran cruise too!