We love the beach.  The fun with family, the relaxation (if you can get it) and the escape from every day life!
One of our favorite beach spots is the Outer Banks.  It is a bit of a drive from our hometown of Charlotte, NC, but totally worth it.  You may remember Heather's post from a while back.  Horses, relaxing, eating and more.  Life is slower there, you do not get the overly crowded beaches and it is, in our opinion a great place to escape to.
Last month I packed up our new family of 4 and headed to Nags Head for a family trip.  My dear friend was getting married and I knew I couldn't miss it!  We stayed at this adorable house we found through VRBO – my favorite way to travel as you may remember – and enjoyed the beach, local spots and amazing food.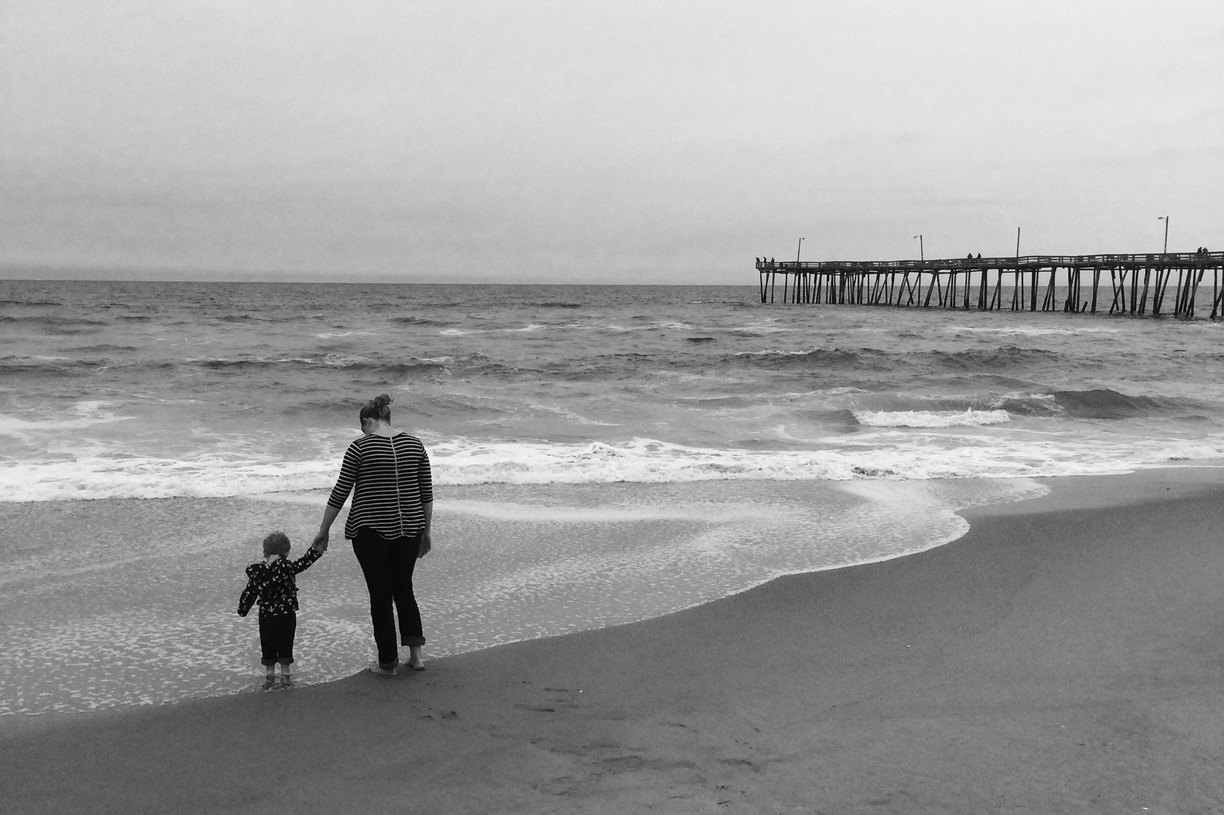 When we vacation or visit any new city, we always look to YELP for recommendations on restaurants, things to do, shops, etc.  We are RARELY disappointed.  We eat at dives that get great ratings and below I have shared a few spots we really enjoyed.
When my sister lived in Hawaii she turned me on to acai bowls.  You guys, these are bowls of amazing blended fruit topped with anything from fresh fruit, to coconut and granola, or even peanut butter.  They are refreshing and filling at the same time.  So when I saw there was a local spot walking distance from our vacation home in OBX, I knew we had to go.  This place was everything I was looking for.  Acai bowls, smoothies and even poke on the weekends.  My husband now has me make bowls at home and my two year old LOVES them.  Add it to your OBX places to go.  Photo: The Spot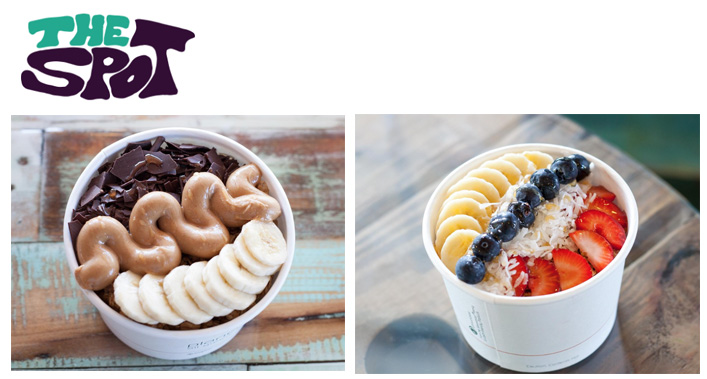 TORTUGA'S LIE
So.. confession time, my husband and I love watching the Food Network and one of our favorite shoes is Diners, Drive-Ins and Dives.  So, we figured if Guy had been there, why not give it a try and just like that we found Tortuga's Lie.  This place is just what we wanted, low key, amazing food, great atmosphere and easy for our boys.  I am currently staying away from dairy for my 4 month old's allergies and they were more than accommodating!  If you go, try the beans and rice… I am not sure what they do to those beans, but they are the best we have ever had!  Photo: tortuga's lie

Finally I'll share this small, hidden in a shopping strip, piece of heaven.  This was another yelp find and was probably our favorite.  The freshest sea-food, great local beer selection and great for families.  It was tight, but our boys handled it well.  I got a tuna burrito that was one of the best I have ever had.  It was the special of the day, so maybe try that as they work with what is in season.  Don't forget those rice and beans – seriously the OBX has those down pat.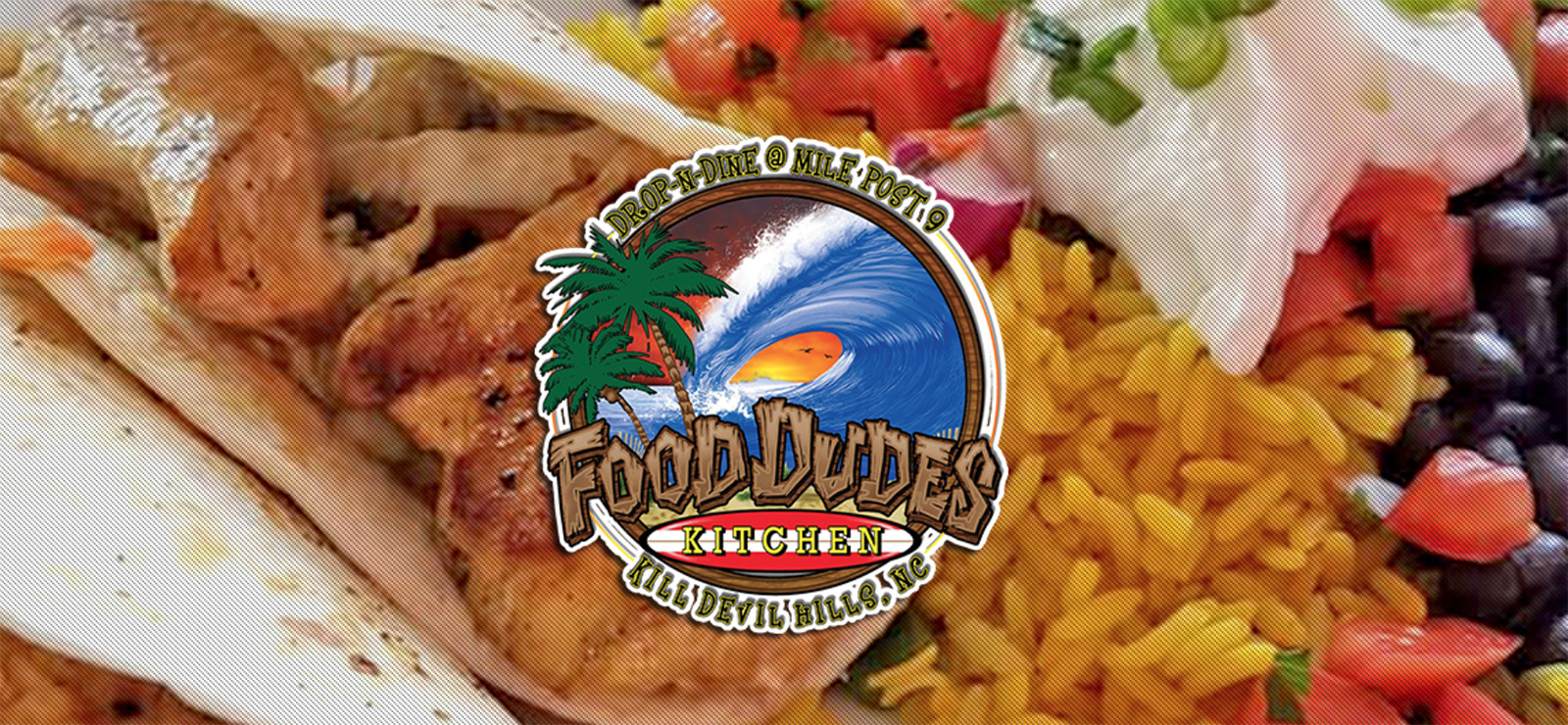 What about you?  Do you try yelp?  Do you have any favorite places to eat in the Outer Banks?  Any favorite places to stay?