We are happy to announce our winner for the turkey giveaway, Shannon Russ!   Below is a glance at the winning "Sunny Slide Up Thanksgiving Dinner" Pinterest board.  You can view it on Pinterest HERE.
Thank you to all of the participants.  We had so much fun looking over all of your boards and getting inspired for our own Thanksgiving dinners.  Be sure to check out our NOVEMBER Pinterest board for lots of Thanksgiving inspiration!  Only 6 days away… gobble gobble.
(Click image to enlarge)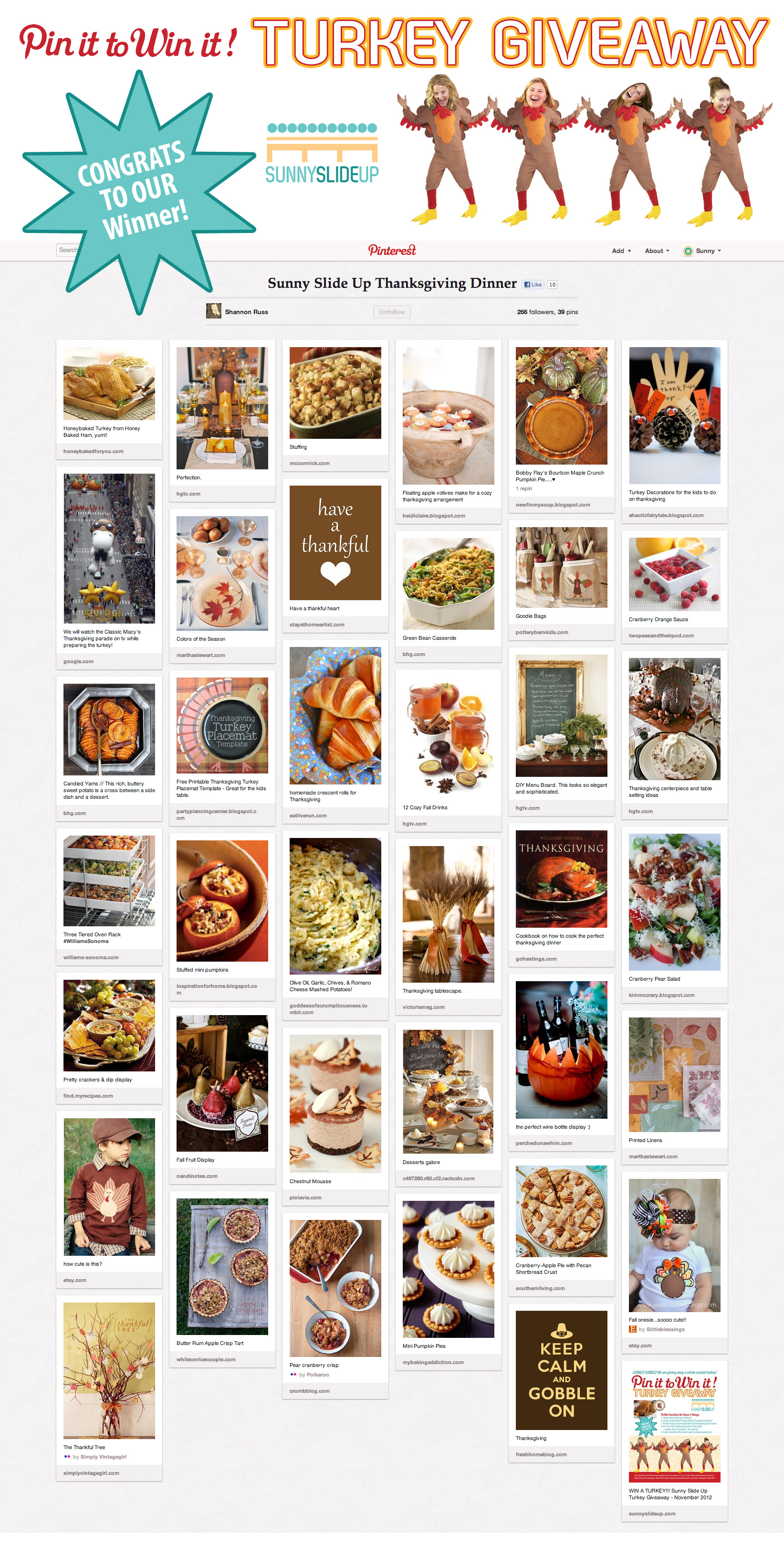 Stay tuned for new giveaways coming up!