I was recently having lunch with my friend and fellow designer, Kelsey.  We were eating lunch and I couldn't help but notice her watch!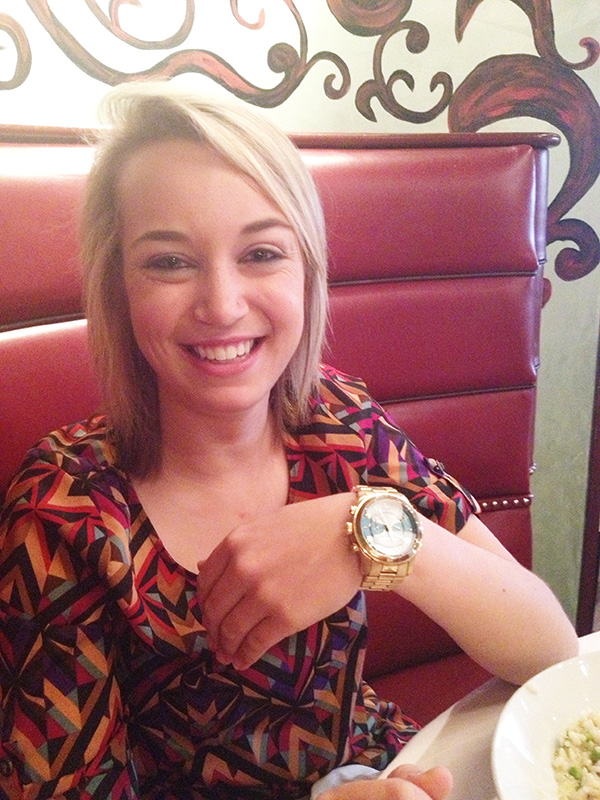 I love the size and the bright teal color.  She told me about the watch and I began to like it even more.  This is the Watch Hunger Stop watch by Michael Kors.  You can read more about #watchhungerstop  here.  Such an amazing partnership.
Michael Kors has partnered with World Food Programme and for every watch purchased, WFP will provide 100 meals to a child in need.  Through this program, they have already delivered over 4 million meals.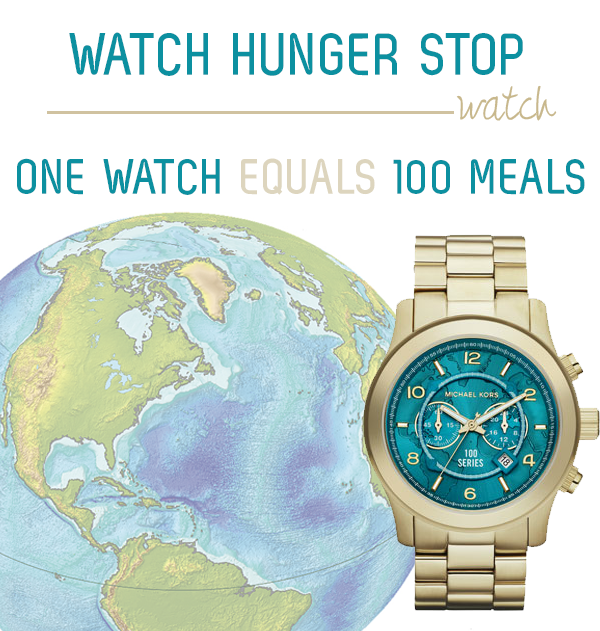 I don't know… I may have to go and get myself a watch!