Last week The Mister and I headed out on a vacation!  A real vacation – more than just a long weekend and it was AWESOME!
The first few days were in Savannah, GA.  It was my first time in Savannah and I loved it!  The oak trees, the cobblestone roads, the southern charm, the ability to have a drink on the street.  🙂
When it was time to find a place to stay, I went to my favorite rental site… VRBO.  Have you used this site before?.  No more staying in hotels – you can rent a house in any city and get an entire house for the same price as what you would pay for a 150 sqft hotel room.   VRBO – Vacation Rental By Owner.
In my search, I wanted to stay in the historic district that is walking distance to the river front.  I found a listing that said something simple like "Good deals for September" in the headline.  I checked it out, it was very cute, a great price and in a perfect location… BOOKED!
After booking, I read more about the house and it said "Featured on the cover and in the book Savannah's Little Crooked Houses. Circa 1845 this historic cottage is on every tour as the smallest free standing house in the historic district."  … wait… on every tour…  no way this house would really be on every tour 🙂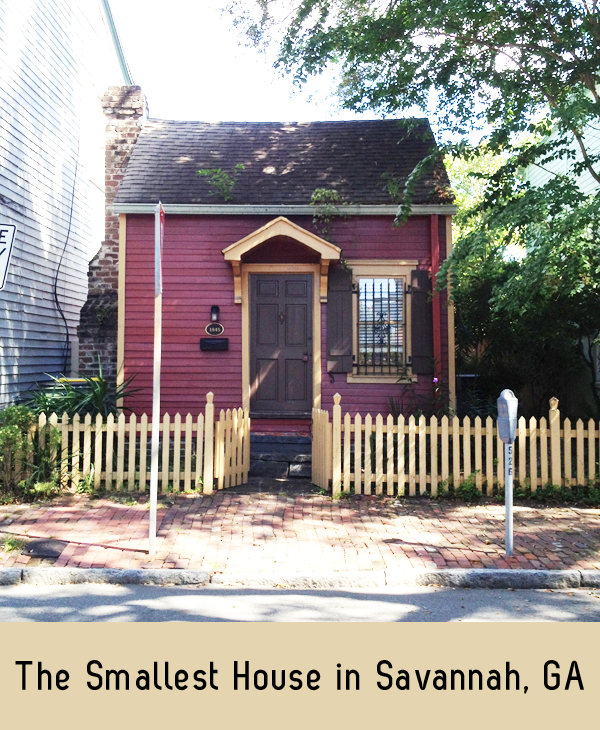 We got there late at night and settled in, but sure enough the next morning as I was getting ready I looked out the window to see a trolley tour stopped in front of the house.  Everyone was taking pictures,  staring at the house and listening to the tour guide tell the history of the house.  A few minutes later a guy stopped by on a bike ride to take pictures of the house.  It was hilarious!  Should we step outside and wave from the front porch, do we hide inside, do we peek out the windows, etc.
Now… I say small… It was small people.  If you are over 6 foot tall, it may not be the place for you.  Check out this picture of The Mister – he is 6'5″ and had to bend down to walk through the living room, or between the bannisters 🙂  (Sorry for the blur, I was laughing pretty hard)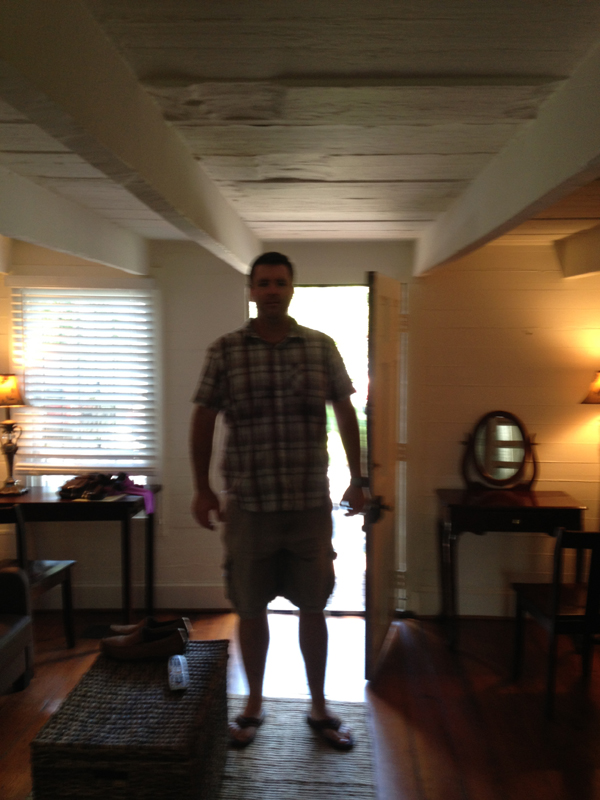 The bedroom is upstairs and to get there you use these stairs, aka ladder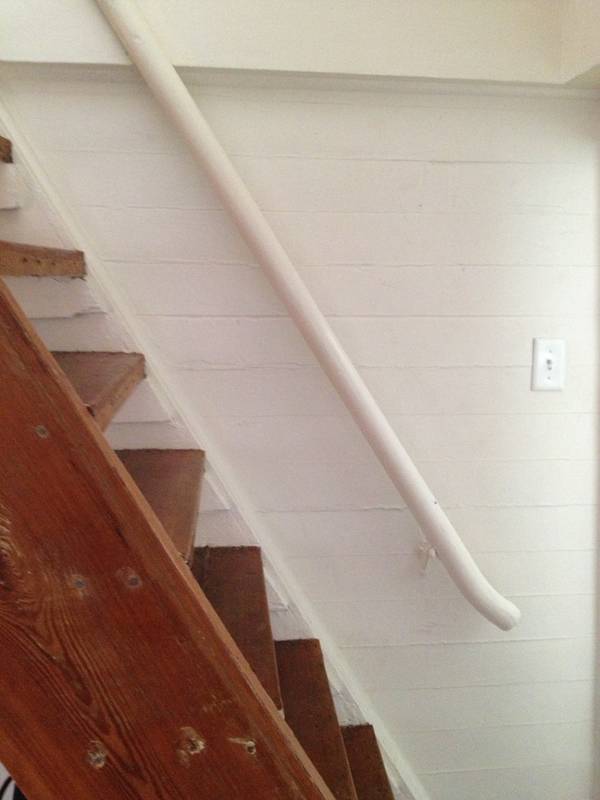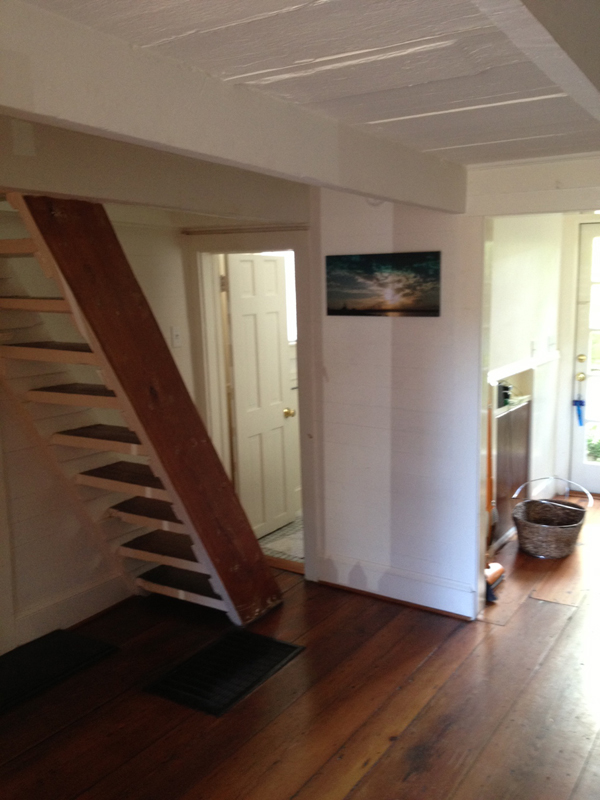 They were STEEP!  Don't trust me – how about this for a bedroom piece of art – or should I say caution sign!  Also notice the ceilings at an angle – small house for small people!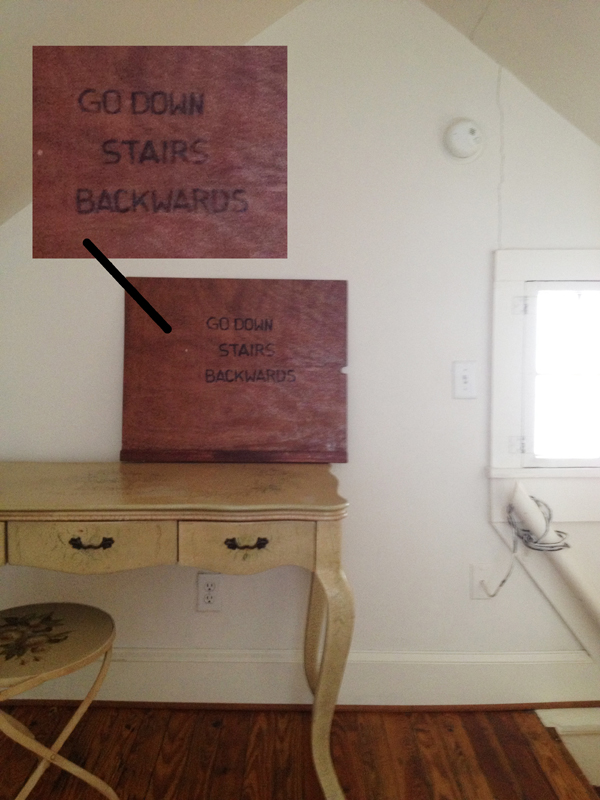 Nonetheless we LOVED our little house stay!  It was so much fun!!!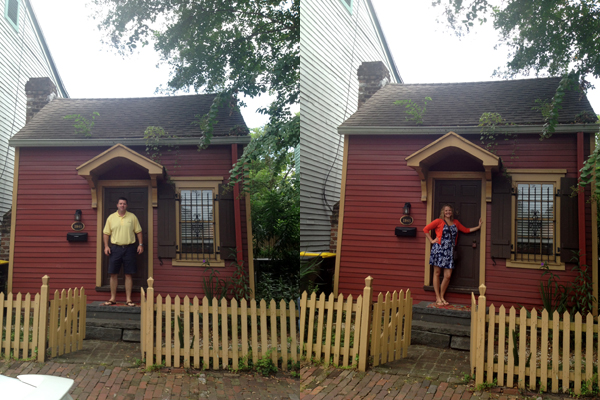 If you want to stay, or just see a few more pictures of the house, go check out their page on VRBO!
Now for a few more pictures of our trip to Savannah, it is truly a beautiful city!
This is what every sidewalk looks like… i never got used to walking through these beautiful areas.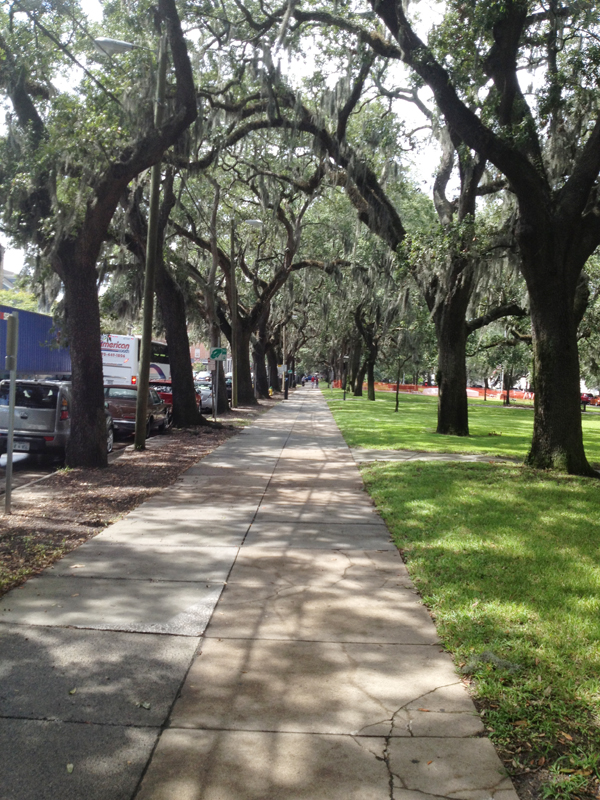 Look at this historic church… I die over all of the detail in architecture in this city.  PS.. this photo is not touched up – the sky was that blue – truly magical.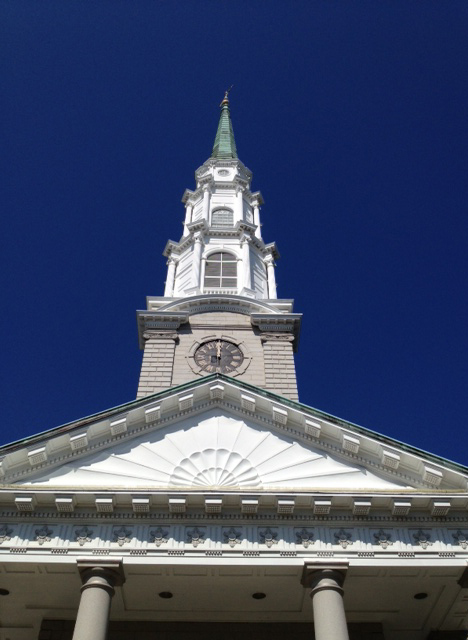 Historic steps.  These have been here since the 1800s when the river district was full of merchants, shipping and receiving on boats, and resellers.  Isn't history beautiful.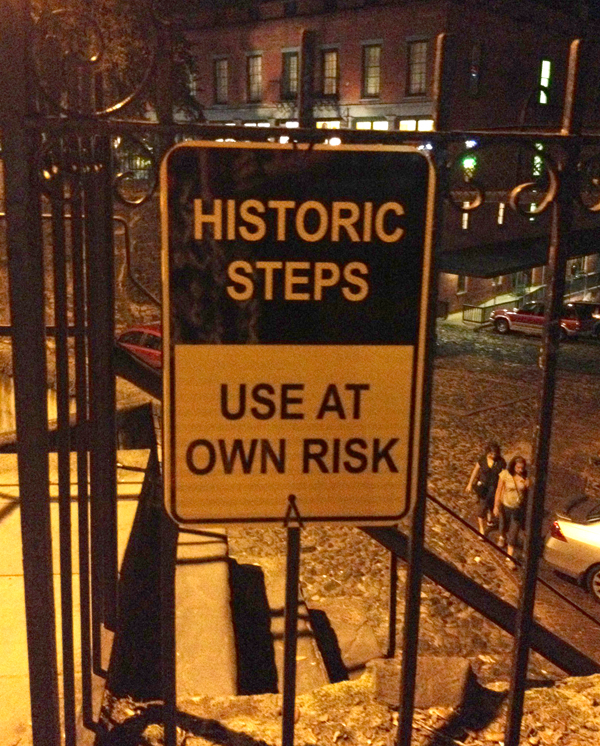 Just because – how often do you see a Sorry Charlie sign.  It reminded us of that youtube video.. "Charlie that really hurt" – I die every time!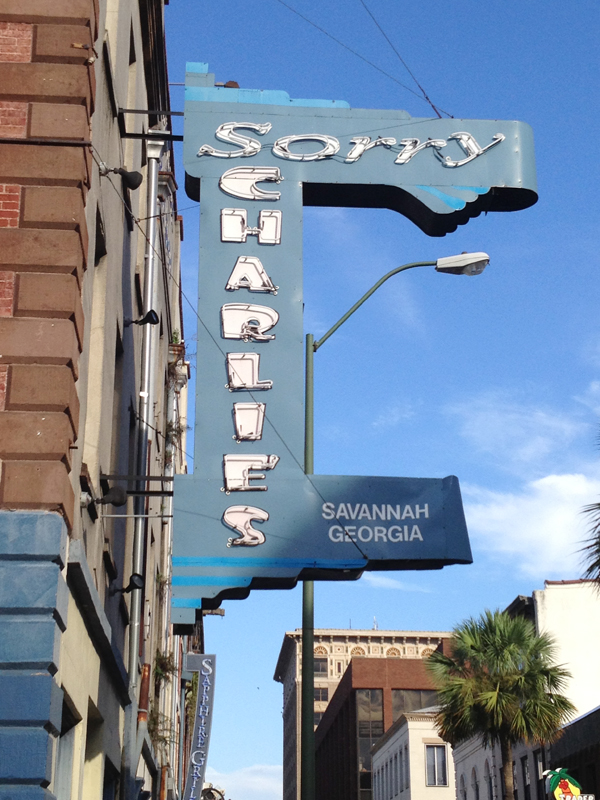 And finally – I love this man… He somehow makes me laugh in the most unexpected moments every day – this day, reading with the statue… bless.