"There are two things we should give our children; one is roots, and the other is wings."   – Hodding Carter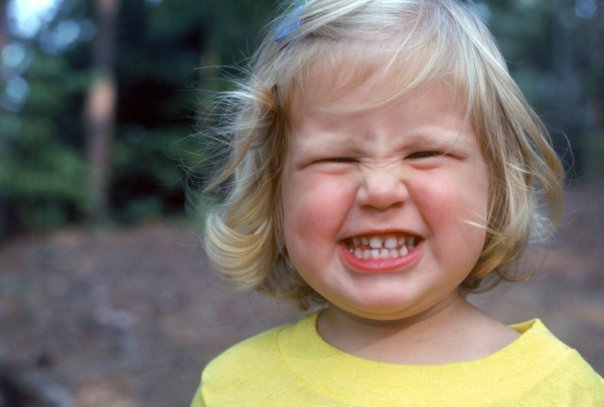 I still smile like this sometimes.  I can imagine myself saying "cheeeese" as this photo was taken 30 years ago.  My brothers and sister all made the same face when they were young and smiling at a camera too.
My siblings and I have been so blessed to have parents that let us discover our own way and encourage us to follow our dreams.  I jumped from ballet to gymnastics to cheerleading to softball.  I dreamed of being a model (my fifth grade yearbook is proof of this), a teacher, a veterinarian, and eventually ended up in (gasp!) …art school. They never pushed me down any path, but gently steered me in the right direction.  I ended up in just the right place.