The summer is winding down and it is time to take those last beach vacations before the fall is here and the cold weather approaches.  I happen to be in Corolla at the Outer Banks (OBX) this week for my last beach trip of the year.  My husband grew up with family beach vacations to OBX and last year we started the tradition back up again.  I loved every minute of our vacation and happily welcomed the idea of coming back each year for an end of summer outer banks adventure.
We stay in Corolla, which is the top part of the 200-mile string of barrier islands that make up the Outer Banks. Our daily routine includes coffee on the deck, relaxing beach time (maybe some sandcastle building or wave surfing), pool time, nap and then dinner with everyone with a glass of wine or three.  Perfection.  The great thing about the Outer Banks is that there isn't a ton to do. Which means, you are free to relax in your beach house and not feel like you need to get out and do a bunch of tourist stuff.  Snuggle up with a good book, soak up some sun rays, catch up on much needed sleep….these are all what a good relaxing vacation is all about.
I look forward to spending many more summer vacations here and I really hope you someday get the chance to vacation at the Outer Banks.  I promise you will not be disappointed!
My Top 5 Things To Do in Corolla, NC
1. Wild Horses of Corolla – This is by far the number one thing to do in Corolla and well worth the money.  Jump in an open air truck and the guides will take you on the beach and over the dunes in search of the 90 or so wild horses that still roam over the 7500 acre area.  The trip takes about  2 hours and I promise you will not be bored.  We saw at least a dozen horses on our tour last year.  An amazing experience and memories sure to last forever.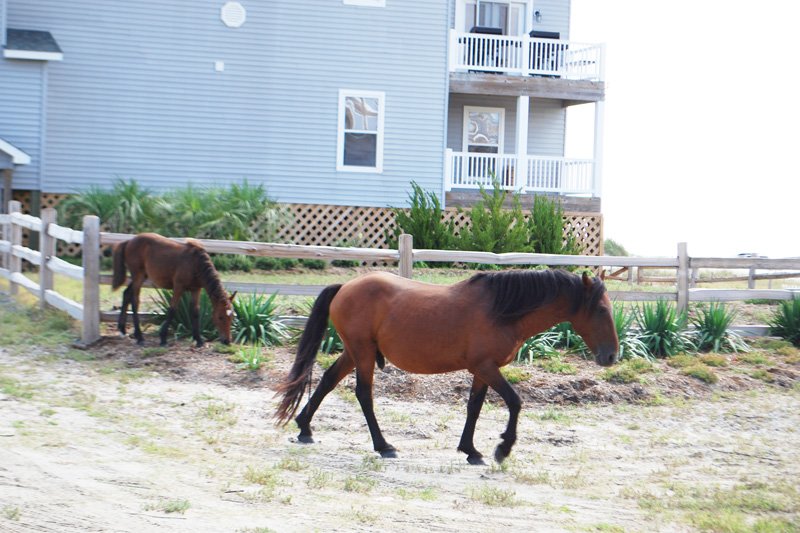 2. Currituck Beach Lighthouse – An easy 214 steps up to the top provides some amazing views and a refreshing breeze.  On your way up to the top, stop to read some history on the light house and surrounding area.  Be sure to bring your camera up to the top with you!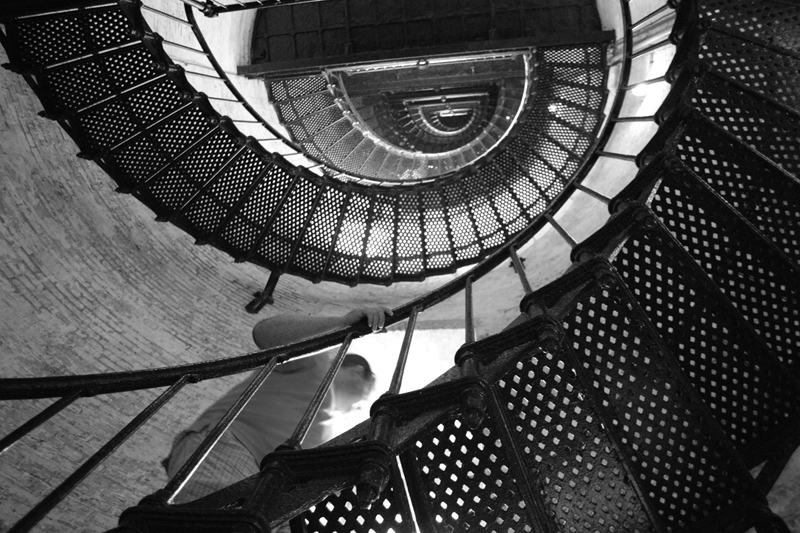 3. Brew Thru – Since 1977, this drive thru store has proudly served the best beer, wine, snacks, drinks & souvenirs on the Outer Banks.  And you literally drive thru the store! They have some awesome tshirts – a must have souvenir from your Outer Banks trip.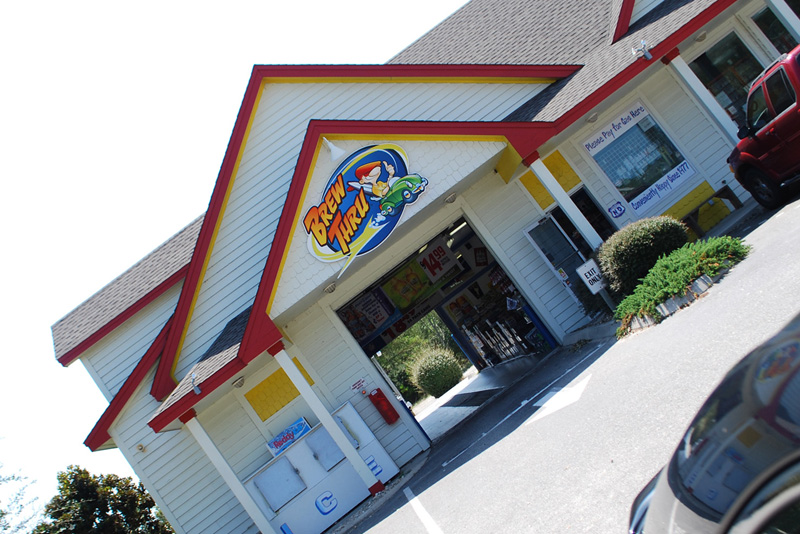 4. Beach Time – Wide open, uncrowded beaches are the big draw here.  It is so peaceful and de-stressing.  Just yesterday we counted over 50 dolphins during the day out in the water!  Also, be on the lookout for seashells – especially the morning after a storm.  That's when you hit the jackpot.
5. Order Pizzazz Pizza – I know this seems like a funny thing to recommend at the beach.  Most people love fresh seafood at all of the restaurants –  which, I'm sure is amazing, but I don't like seafood.  Last year I discovered some of my favorite pizza of all time from Pizazz Pizza-  the Hurricane White Pizza.  YUMMY.  And the perfect thing to order on the first night you are getting settled into your beach house for the week.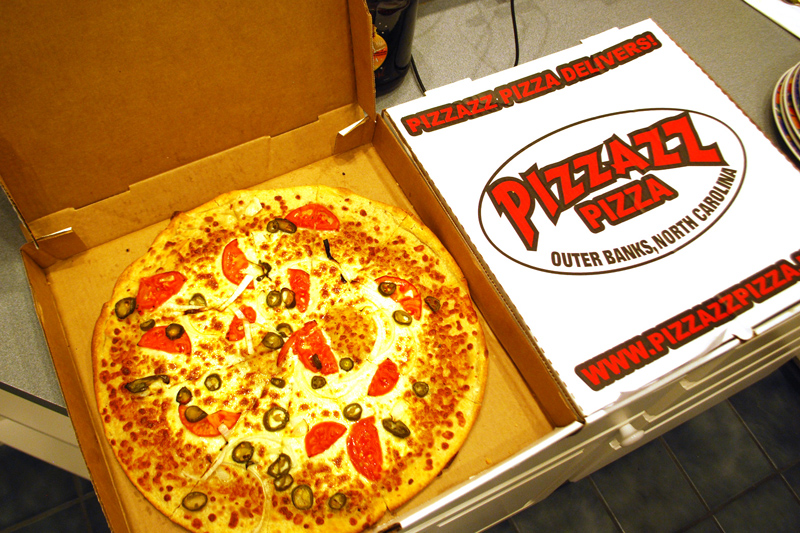 Cheers to awesome beach vacations!