Last week I mentioned that I was going to be providing various downloads for the expecting mother. This week I have provided you an editable download for your registry essentials. These are just some of the basics that you will (more than likely) need, but feel free to edit this list according to your lifestyle. I have also included a few of my favorite brands under "suggestions". This could easily be changed if you would like to list two options for each category instead.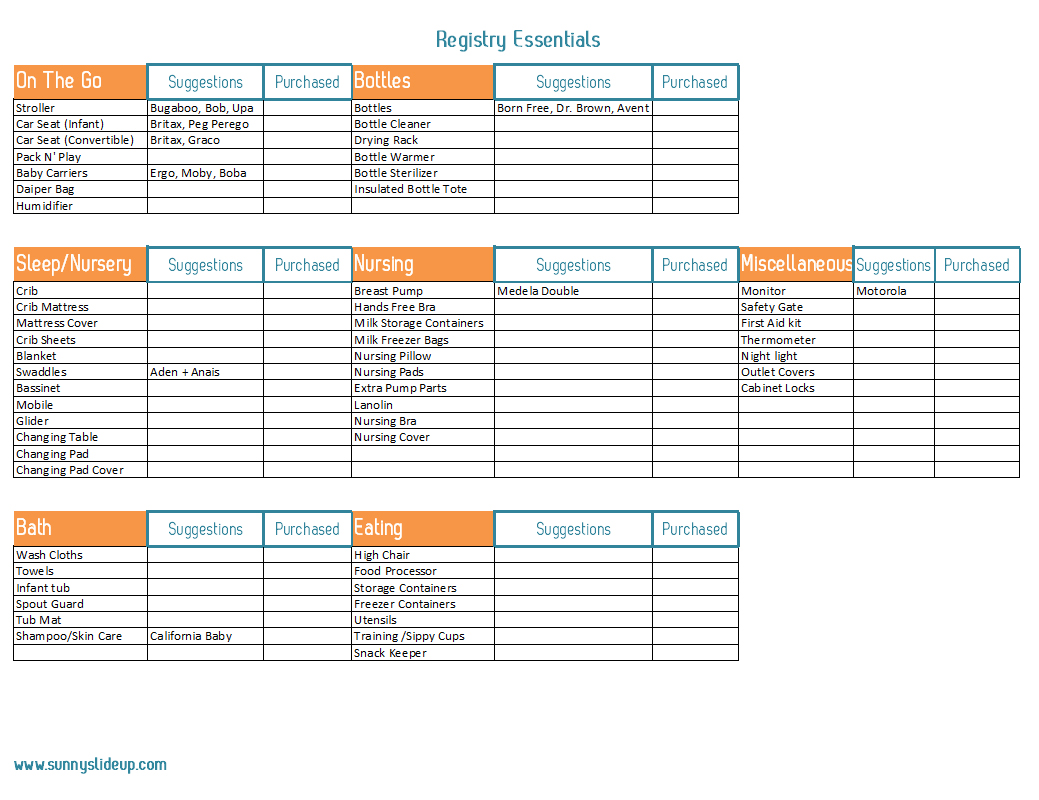 You can download this editable version HERE.
Also, find links to last weeks call lists HERE!
xoxo,