The cold, winter weather is here and for me that means dry skin and cracked heels.  Here are some of my favorite products that help my feet become pretty again!

1. Microplane Foot File
This little tool gently exfoliates and removes that extra skin that makes your feet so rough.  It is very portable, so easy to pack to travel.  Be sure to use this on dry skin, no moisture needed.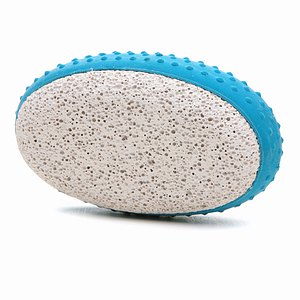 2. Pumice Stone
If you prefer to use something while in the shower, this is a good option for you.  Pumice is actually a volcanic rock with a rough texture that helps to remove rough skin and calluses.
3. HeelTastic
I am a big fan of  As Seen On TV products, so I was quick to pick this up a couple of years ago and give it a try.  It has become one of my beauty staples and I can't say enough good stuff about it.  It is a balm in a deodorant type container that you rub on your feet and then add socks to let the balm sit for a while until dry.  This product always soothes my cracked heels and dry feet.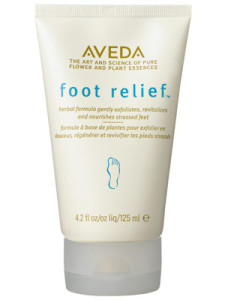 4. Aveda Foot Relief
This product is a tad expensive, but the aromatherapy mixed with the soothing cream really helps tired, dry feet feel better again.  Plus, they sell travel sizes of this, so perfect for on the go.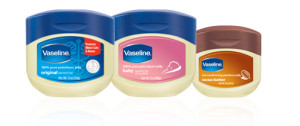 5. Vaseline
So simple and cheap, but really one of the best things for dry, cracked feet.  It is a bit messy, so use with caution.  I have a few pairs of socks that are dedicated just for vaseline feet soaking.  This option is best used overnight, since it takes so long for the petroleum jelly to soak in.  And look, they now have a coco butter version – my favorite!
Cheers to happy feet!