Helllllo, November! 
What's everyone have on tap this month?   
The four of us are looking forward to all things food & family!  Which means you can expect some good stuff over the next few weeks – some of our favorite recipes, stories from the 'kids table', reasons to give Thanks… and maybe even a virtual birthday bash for Jenn (she celebrates a milestone birthday next week!!).
On a personal front, I'm most looking forward to Thanksgiving – my absolute favorite holiday!  This year we'll be traveling North to celebrate with my side of the family…. a day that involves two turkeys, at times a record 20 pies!, football on the tv and board games on the table. 
What do you love most about November?  And what will you give Thanks for this season?  Leave us a comment and get in the spirit!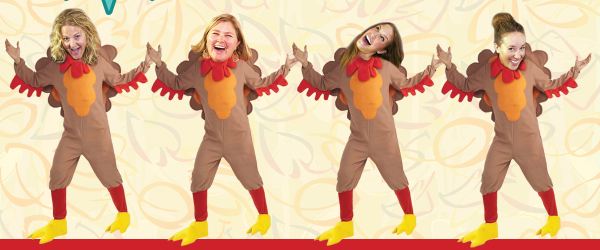 And Pssssst!!!  If YOUR upcoming plans involve a turkey (ahem!) then you do not want to miss tomorrow's post!!