I don't know about you, but I am pretty much a sucker for festive cocktails. Regardless of the season, a pretty drink always puts my senses in overdrive….especially the eye candy that exists only in holiday cocktails!
Here are a few that stood out as main contenders for Cocktail of the Season, but be warned because one too many could leave you ending up on the naughty list….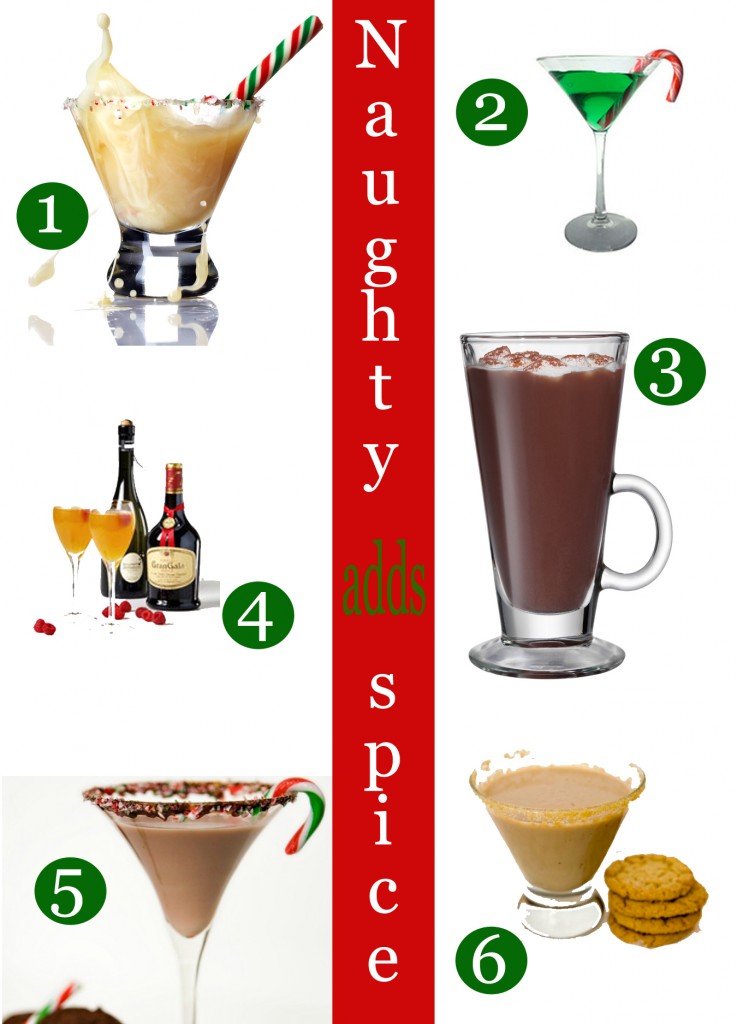 1. Jess Potter featured her beautiful creation, Lady Alexander, on The Grid.  2. Single Minded Women featured this appropriately named cocktail, The Grinch.  3. Nicole from The Plunge Project featured this delicious Smirnoff Marshmallow Fluff Hot Chocolate  4. The sparkle in my eye…The Amore Frizzante  5. Kori from Real Moms Guide featured this festive Chocolate Peppermint Cookie along with 6. this Seven Layer Cookie!!!
Many of these cocktails would be just as delicious (and slightly less naughty) if you left the alcohol out or replaced the Prosecco with sparkling cider – so don't drink and drive folks (unless of course you are being pulled by 8 tiny reindeer, then I suppose they are technically driving – but in that case you should probably lay off the alcohol anyway because people will start to talk. I digress…)
Hope you all had a wonderful Thanksgiving and are gearing up for the Holidays!
xo