I like my girls in neon and my boys in pearlsnaps!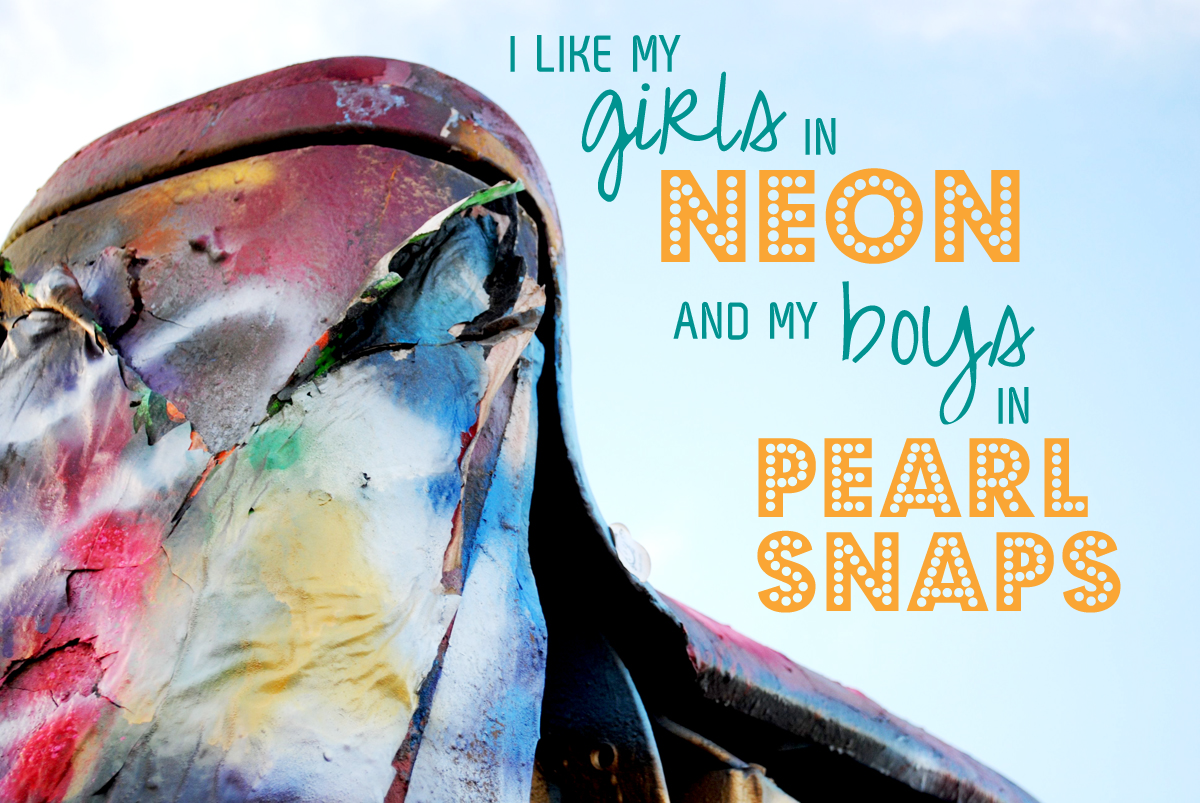 I don't know what it is, but I am LOVING all of the neon this year.   It is very summer, warm weather and I honestly would wear it every day if I could!  With trends though – I refuse to spend the big bucks on clothes.  You will find me at target, old navy, tj maxx/marshalls and any other sales rack!  Below are some great neon finds on a budget!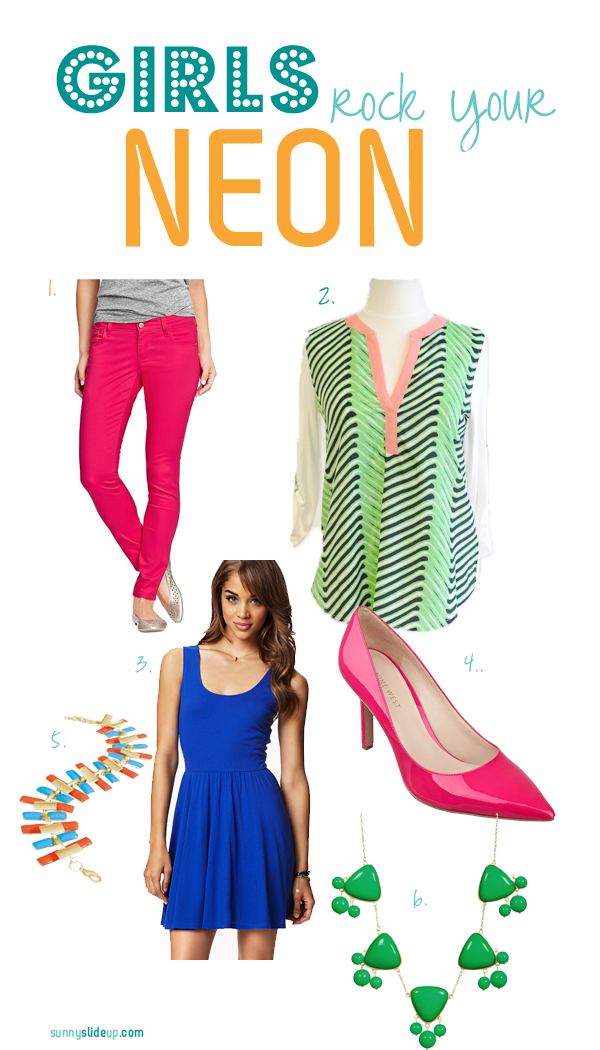 1. Old Navy Skinny Jeans  (bright rose)  2. Neon Print Top  3. forever 21 blue dress 4. Neon pink heel 5. blue and orange bracelet  6. emerald neckalce
Now for the boys.  Ok… I am going to get real here for a second…  I am from the south, I love a rugged manly man, I love cowboy boots and pearl snaps.  Don't take my word for it – have you heard of Marlboro Man?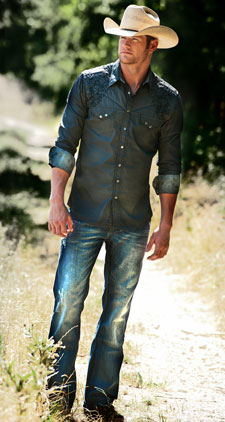 Luckily The Mister is cool with my buying every pearl snap I see – and I will tell you a secret here,  Goodwill and Thrift Stores are the BEST places to find the legit, vintage shirts.  I do a quick flip through the shirts every time I go!
Here are a few others out there!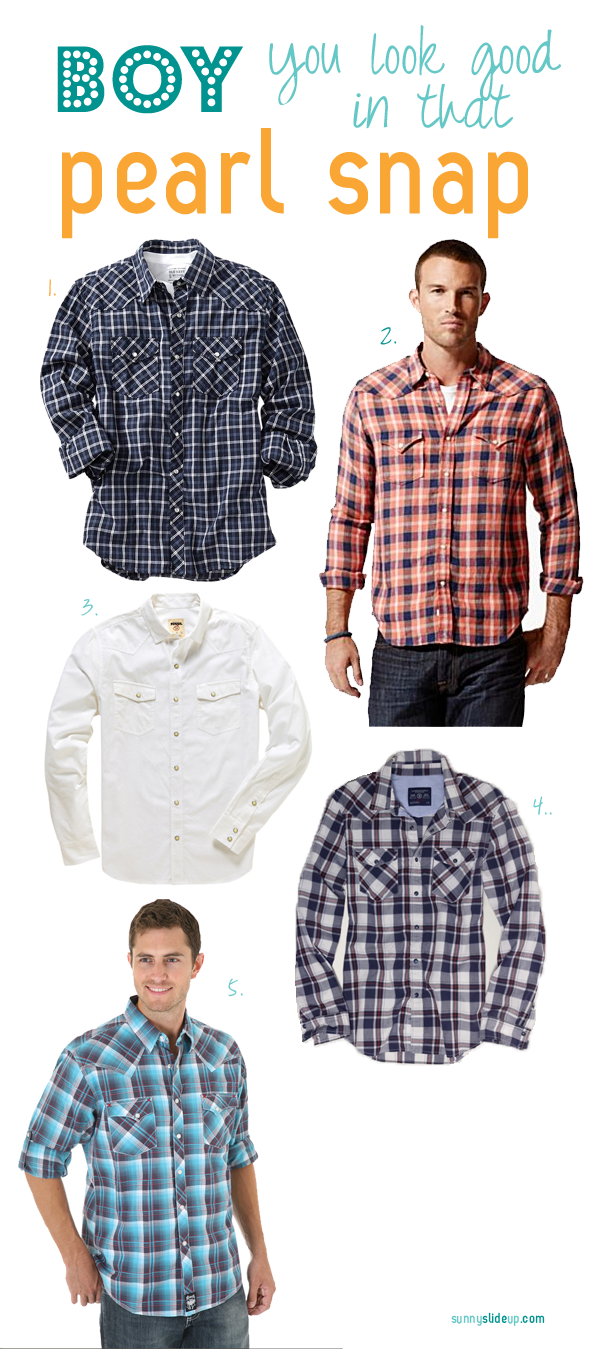 1. Old Navy – Navy pearl snap  2. Lucky Brand Orange Shirt 3. Fossil White shirt 4. American Eagle Plaid 5. Wrangler Pearl Snap
Happy Shopping!