This past weekend, The Mister and I finally decided to turn in our selfish, no responsibility ways and get a dog.  Let me introduce… BELLA!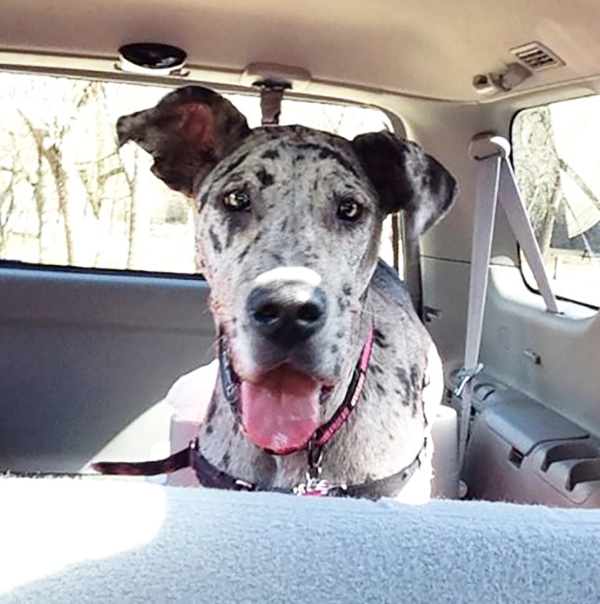 I am kind of biased, but I think she is just the cutest pup ever.  This Great Dane has already stolen my heart!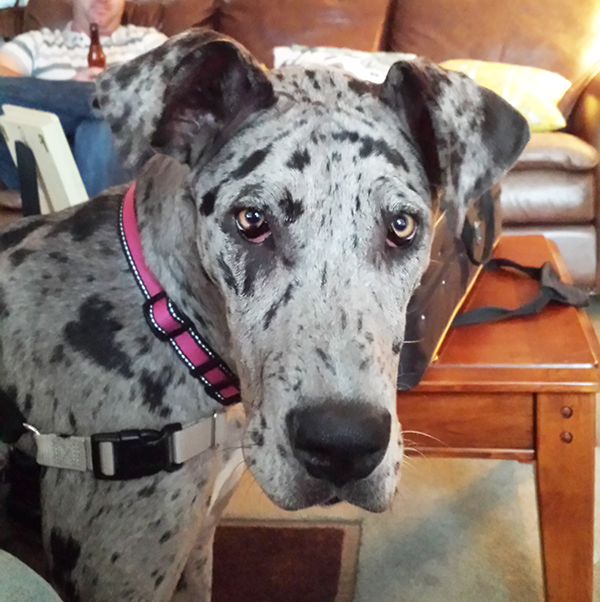 Her serious face makes me laugh and it is so hard for me to be stern with her!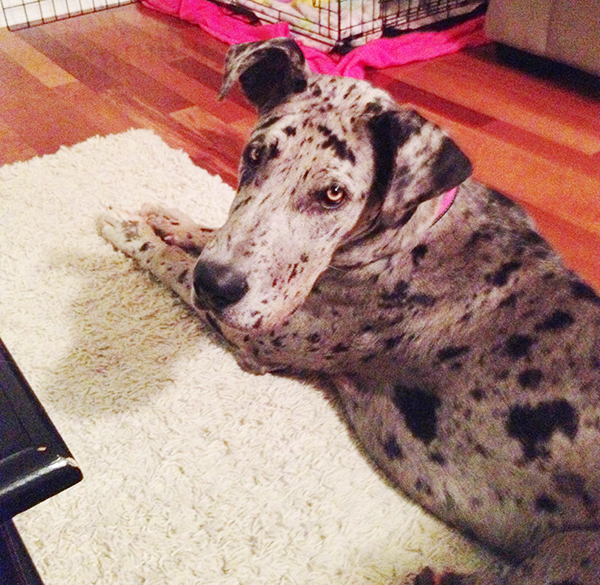 The droopy eyes, all of those beautiful spots, her floppy ears, her goofy puppy run, and that smile when she is so happy… they all make me melt.
As you can imagine, I have already been on the Etsy hunt..  I love everything on there!
Here are some of my FAVs for dogs! Have your people call my people dog tag | Personalized Leather Dog Collar | Raised Feeding Station | custom dog beds 
And… I also had to look for my Great Dane things… I kind of really want that pillow.  I think it would be awesome in my living room! 🙂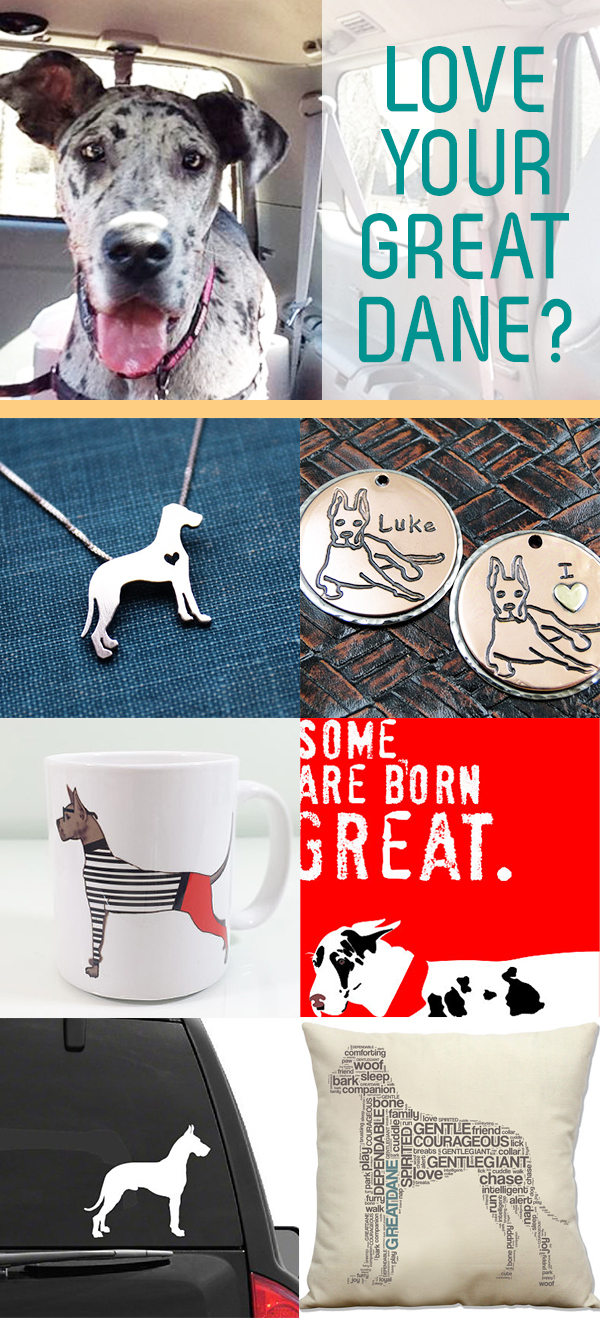 Great Dane Necklace | Great Dane Dog Tag | Coffee Mug | Great Dane Print | Car Decal | Great Dane Pillow
Anyone else have a favorite place to buy things for their dogs?  Anyone love Great Danes?  As a new mom – I would love any advice you have!