This past weekend I had a quick getaway to the mountains with my family.  We rented a cabin near Brevard, NC – the land of waterfalls…and home of white squirrels!  No, I'm not kidding.  They even have a White Squirrel Festival every year!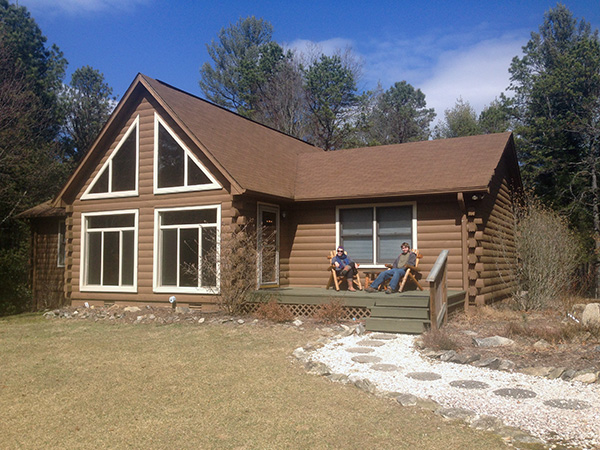 The cabin we rented was actually in Cedar Mountain about 15 minutes from Brevard.  It was tucked away in the woods and all around the back were trails, a stream and waterfall.  The owners had set up chairs and swings in little nooks around the river.  It was awesome.  We could even hear the waterfall from the back porch!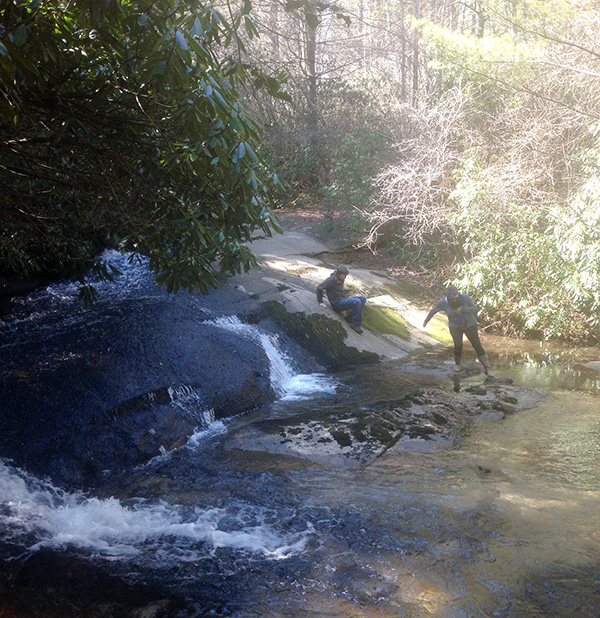 On Saturday, we took a quick drive over to DuPont State Forest to check out some of their waterfalls – much bigger than the one in our backyard!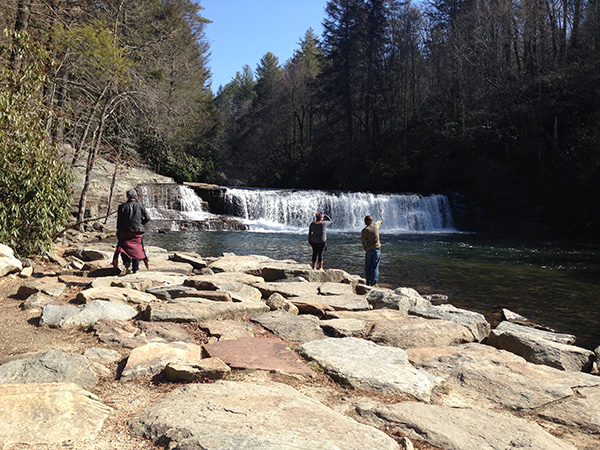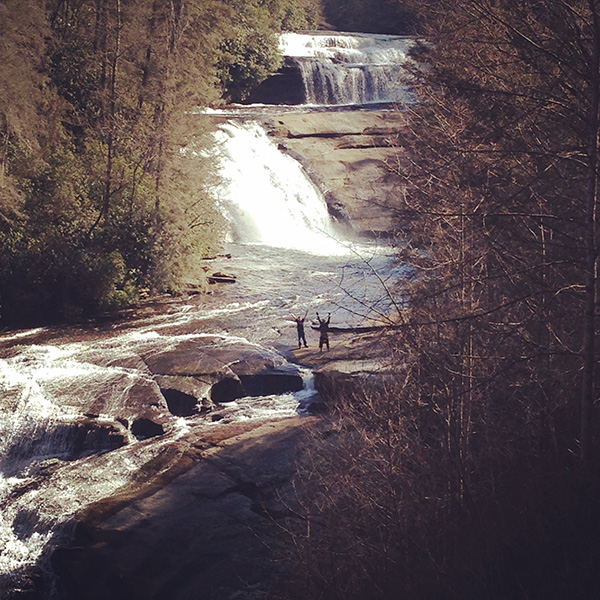 Above is Hooker Falls and then Triple Falls where the Hunger Games scene of Katniss nearly stepping on Peeta was filmed.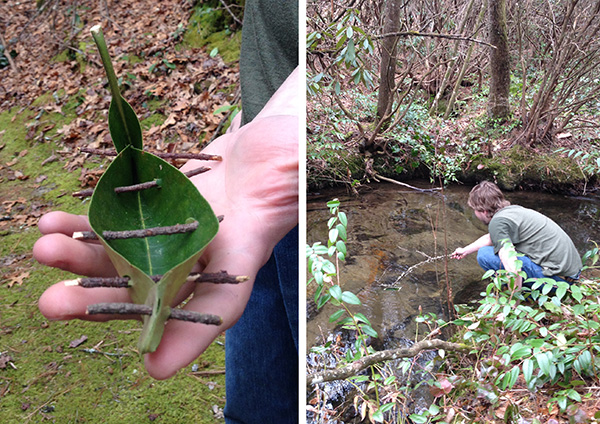 Back at the house we had boat races in the stream out back.  Check out the awesome boat my brother made out of a Rhododendron leaf and a few sticks!   We had a great time and will be back to this area again soon for sure!  Here is a pic of my little sis and me…..12 years younger!  She makes me feel old everyday, ha.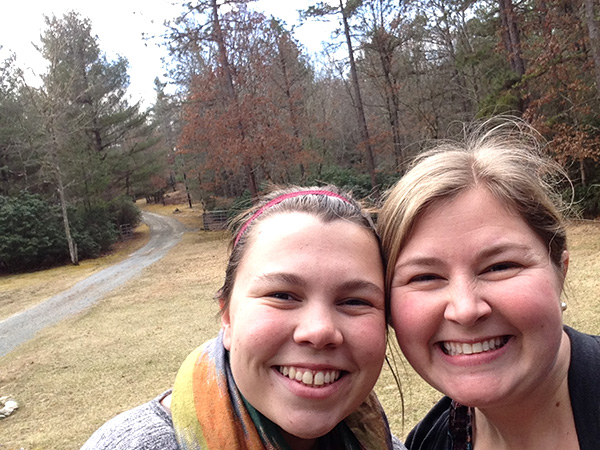 Do you have any favorite mountain getaway spots?