Last night The Mister and I cooked another AMAZING meal and I just have to share it with you guys!  It was very, very easy to make and he LOVED it!  So… I guess this one will be going into the dinner rotation.  These are actually recipes that I made up were passed down from my mom… If you try one of these out – let me know what you think!  I'm always up to suggestions!
Best thing yet – this ENTIRE MEAL is under 800 calories!!!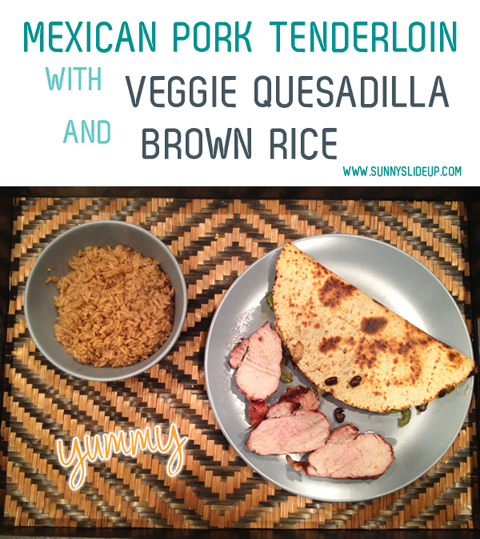 First up is the Mexican Pork Tenderloin – this was so easy and I just used ingredients I had in my kitchen.  The ingredients are an estimate as I just shaked in the bowl…. but I do believe what I have here is pretty close!
Mexican Pork Tenderloin
Ingredients
Pork Tenderloin (mine was about 12 oz)
MARINADE:
1/2 of a light beer (I used Bud Light from a can)
Juice of 1 lime
1 teaspoon salt
1 teaspoon pepper
1 teaspoon dried thyme
1 teaspoon dried oregano
1 teaspoon ground cumin
1 teaspoon of tobasco sauce (I used about 10 drops of Texas Pete)
3 garlic cloves minced
1 tablespoon of olive oil
Directions
Mix all marinade ingredients in a large bowl.
Put the tenderloin and marinade mixture into a ziploc bag and let sit for 5-8 hours (I did mine before I left for work and it was ready when we got home – mine probably sat for close to 10 hours).
Set the pork bag out for about 10 minutes before grilling
Grill on medium heat for 20-25 minutes.
Pull apart or slice to enjoy.
Next up is the veggie quesadilla.  I have been making these for years and decided to add it to the pork.  The Mister added in the pork to his, making a pork quesadilla – but I kept mine separate.  Either way works!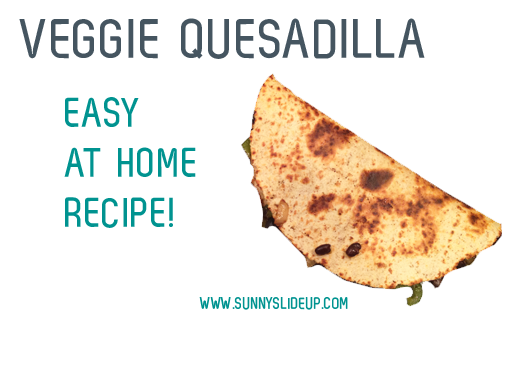 Veggie Quesadilla
Ingredients
1 Tortilla Quesadilla shell
1 green pepper
1 small onion (vadilla)
1 can of black beans
2 pickled jalapenos (optional)
1/2 cup mexican shredded cheese
2 tablespoons olive oil
salsa (optional)
Directions
Slice green pepper and onion into fajita style slices.  Saute with oil in medium frying pan on medium high until the onions start to turn brown!  Remove veggies and turn the heat down to medium.
In the meantime warm up the black beans.  Add sliced jalapenos (to taste) and cook with the beans.
After removing the veggies from the frying pan, lay in the tortilla and layer in the shredded cheese.
When the cheese is starting to melt, add a layer of the black bean / jalapeno mixture as well as green peppers and onion on one 1/2 of the tortilla.
Fold over the top of the quesadilla, flip once in the pan to cook on both sides and then serve.
I use salsa on mine, but you could also add sour cream or guacamole.
Finally – Brown Rice.  This is not what you are thinking of when you think brown rice.  It is actually white rice with beef consume soup.  Don't knock it till you try it.  I LOVE it!!!  Mom has made it for us for YEARS on mexican night and now I can't eat tacos (or quesadillas) at home without it!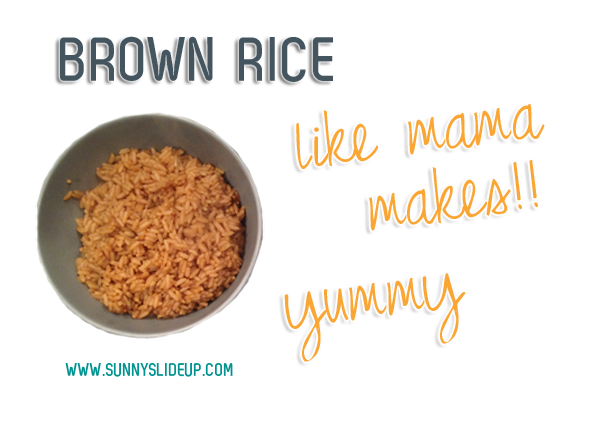 Brown Rice
Ingredients
1 1/2 cups white rice (I use Uncle Ben's)
2 cans beef consume soup
water
salt
Directions
You will need to combine ingredients into a microwave safe bowl.
Pour 1-1/2 cups of rice in the bowl
You will need a total of 2-1/2 cups of liquid.  Use the soup and then water to make 2-1/2 cups of liquid to add to the rice.  I rinse out my cans with water to make sure I get all of the soup out of the cans.
Cook on high for 10 minutes.  Stir.  Reduce heat to medium power and cook for another 20 minutes.
All of this took me about 30 minutes to prepare and was super easy to make.  I hope you enjoy!!!