March Madness is right around the corner people!  Selection Sunday is this weekend, and then it will be time to fill out those brackets!
Now, I know I sound super excited about all of this basketball that is about to take place. But really, I get more excited about competing in a fun bracket tournament challenges and planning parties!
My husband has a giant man room where all of the big sports parties happen at our house.   You might remember my post Fantasy Football Draft Party, where I helped plan a fun football themed get together.  The men don't really seem to care about all of this fun party planning, but they sure do enjoy it once it is all set up.  Well, at the last minute, we are going to throw together a March Madness get together, so time to gather some party ideas!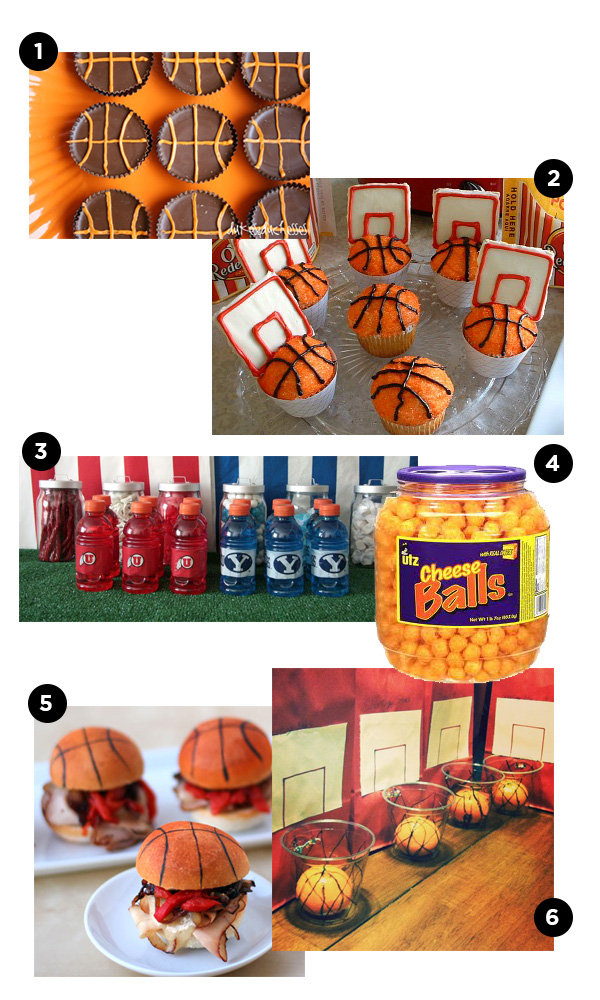 3. Different Color Gatorade with Team Labels  – awesome!
4. Cheese Balls
6. Draw on Oranges (small Cuties) and place in plastic cup with net drawn – genius!
Don't those little basketball cupcakes remind you of my football cupcakes?  Super easy!
Do you have any fun basketball party ideas to share?