I love spring and we are almost there!  February comes and everything is so romantic, so fresh for spring and I am so in love!  Below are some of my favorite finds for this february!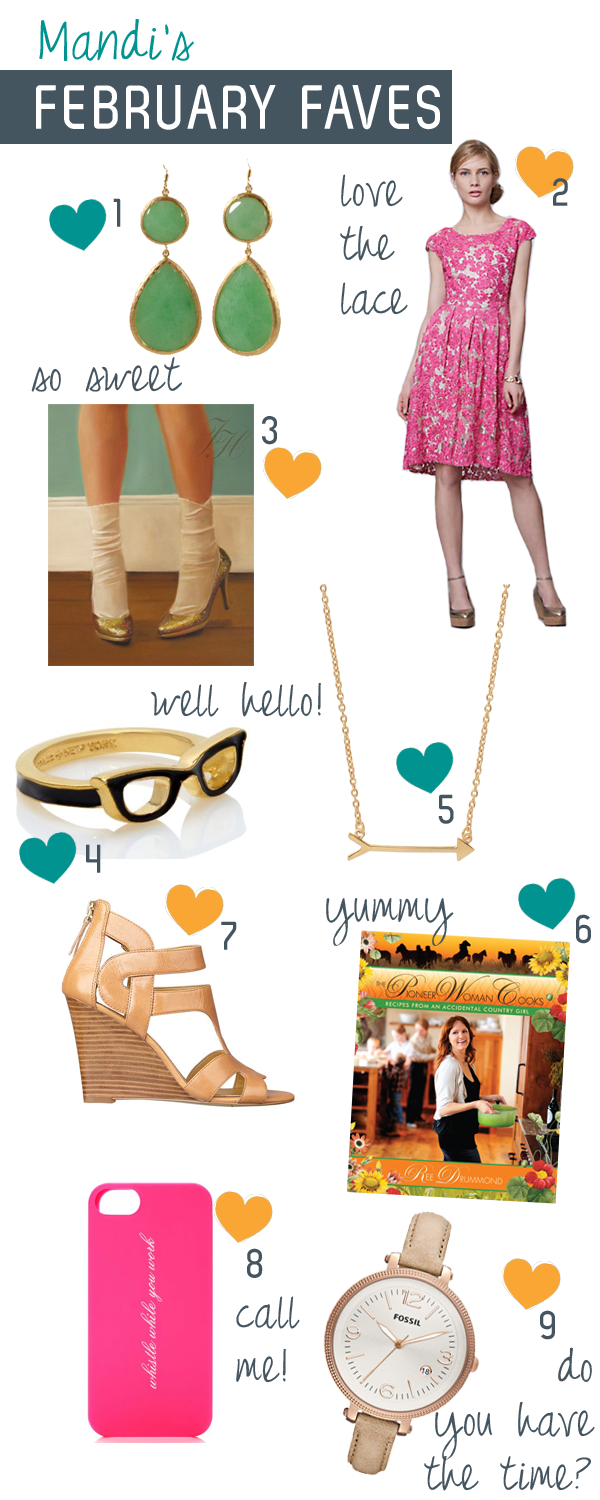 1. emerald teardrop earrings | 2. pink lace dress | 3. glitter shoes painting |  4. glasses ring | 5. arrow necklace | 6. pioneer woman cookbook | 7. nude sandals  | 8. iphone case | 9. watch
I love pink and green this spring.  I want to wear lace on the norm.
I want to whistle while I work (thank you Kate Spade I-Phone case).
The name of the glitter shoe painting is clickety clack – be still my heart!
I think this arrow necklace is awesome – it reminds me of playing darts with The Mister, it reminds me of always chasing love and it is adorable on!
Those glasses, that ring – I sometimes wish I was the girl that always wore the cool glasses.
I love this watch that has a larger face and smaller dainty band – so feminine but not too girly!
I LOVE Pioneer Woman's Cookbook. period. – it stays open on my counter top and I hope that one day I can cook like her!