Is it just me or is there something about January that makes you want to purge items from your life? I have been cleaning out every closet in my home and  (attempting) to rid myself of the clutter that accumulates every year.
The same goes for dieting as well. I often find that January is a good time for cleansing the mind and body….a definitive day for a fresh start!
Here are a few things that have inspired me to jump start healthy eating, breathing, and living!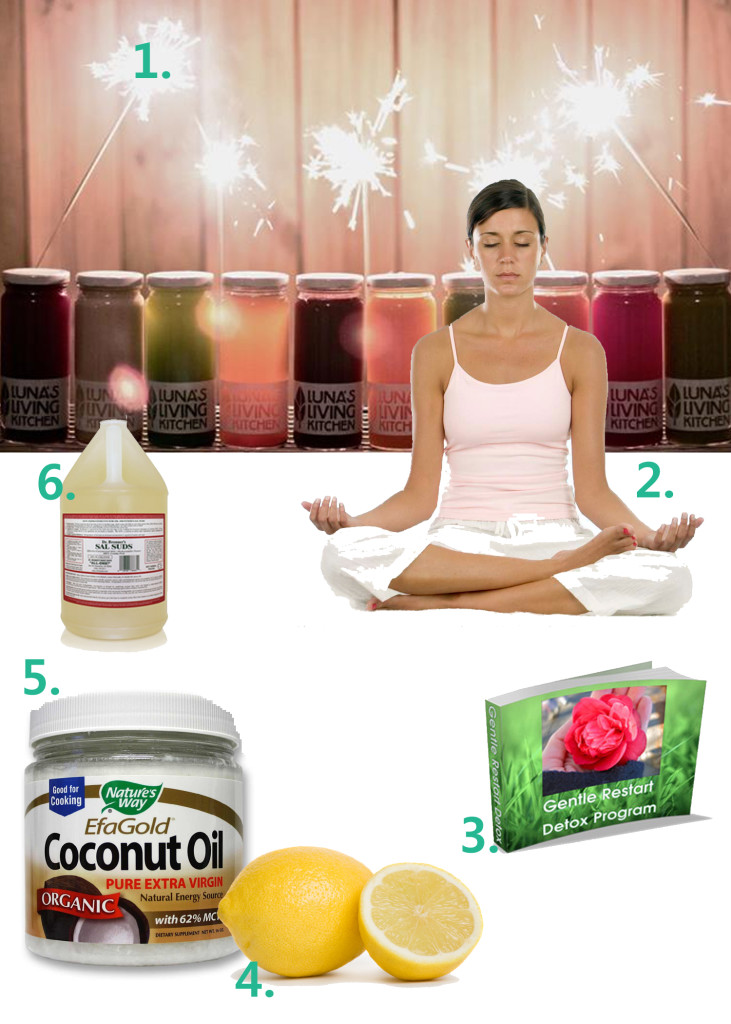 1. Luna's Living Kitchen is now offering 3, 5, and 7 day juice cleanses!  2. If you are local to Charlotte, join my friend Emily at Charlotte Family Yoga this Saturday and Learn to Float! source.  3. Gentle detox program and kit  4. For a natural grease cutting disinfectant, try soaking your used lemon and lime rinds in vinegar! source  5. Coconut Oil is my new best friend! I have been using it on my face and body every night and will soak the container in warm water and then rub oil through my hair a few hours before shampooing. It's an incredible, natural moisturizer! source  6. Dr. Bronner has some amazing natural cleaning and body care alternatives.
Stay Well!