By now I am sure most of you have heard about instagram.  It is a quick, easy way to take photos and edit them quickly before you share them for your friends to see.
Now that you have taken all of these photos, what do you do with them?  How can you capture your adventures of 2012?
Below are a few ideas for the DIY types as well as those that would rather let the others do the work!
DIY INSTAGRAM CALENDAR
This calendar is by the girls at A Beautiful Mess.  You can read the complete tutorial here!
DIY INSTAGRAM COASTERS
These coasters are made by 2 Broke Cooks.  You can read the complete tutorial here.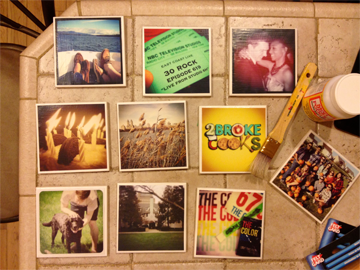 And now for those of you would would rather not do the work!
INSTAGRAM MAGNETS
StickyGram is a personalised printing service that turns your Instagram images into lovely little magnets. You create your pack online and they deliver them to your door.
Each StickyGram is 50mm x 50mm. That's approximately the same size as they appear on your iPhone. They come in packs of 9.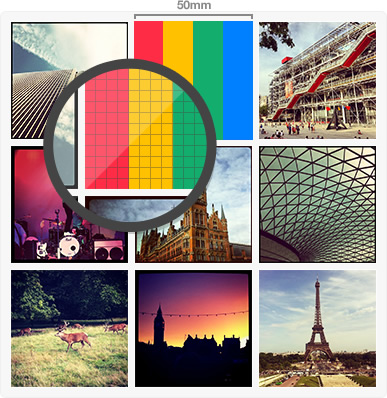 INSTAGRAM CANVAS
You can order canvases online from your instagram photos through canvaspop.  They have an inspiration page full of great ideas!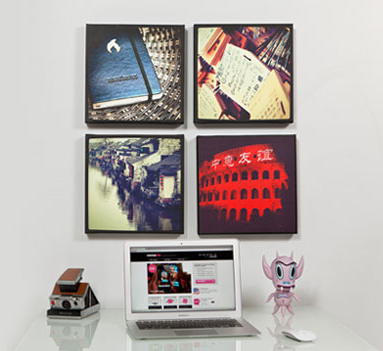 INSTAGRAM COASTERS
If you are not the DIY type, you can just order your them online from Coastermatic.   A set of 4 for $25 – not too bad.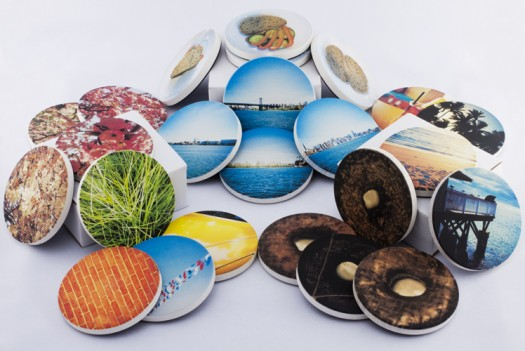 Here is a link of another blog post of where to print your instagrams.  Great ideas!
Do you have any other ideas?  How are you using your instagram photos?
Also – Sunny Slide Up is having another giveaway for December!  Go over to Facebook today and enter so you can win 4 amazing books!