Today rounds out my amazing week of guest blogging for Sunny Slide Up! I've had a wonderful time sharing some of my favorite recipes and hope you will feel inspired to be experimental in your kitchens! Speaking of experiments, here is one more recipe that will knock your socks off: Homemade Fruit Roll-ups
I imagine almost everyone has a favorite childhood memory with fruit roll-ups involved. I loved eating Fruit by The Foot and Gushes galore! Now that I'm grown up (ah hem, sort of) I avoid eating packaged products with ingredients that are unnatural and contain preservatives, chemicals, and dyes. Needless to say, those old gummy friends and I have parted ways. Instead, I prefer to put the fruit back into fruit roll-ups by making my own at home using all-natural ingredients that taste great and are an overall healthier choice.
Homemade fruit roll-ups are easy to make and a great wholesome snack! I used a mix of strawberries, raspberries, and blackberries for this recipe, and I encourage you to personalize the recipe by using your favorite fruits. Strawberry and peach are both popular flavors.  There is a time commitment needed to create these fruity and fun snacks (5-7 hours), but the satisfaction of making your own and eating well is worth the wait.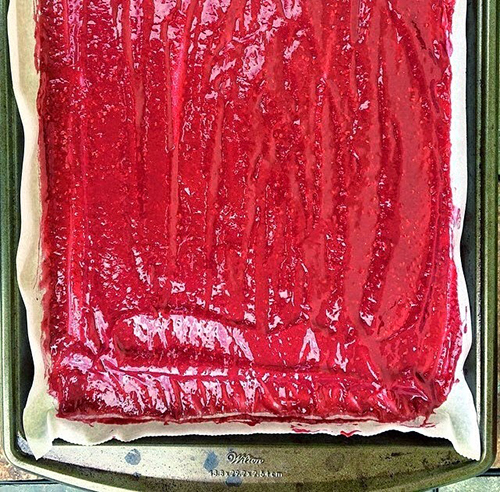 Homemade Fruit Roll-ups
Ingredients:
3 cups berries (I used a mix of raspberries, strawberries, and blackberries)
1/2 cup unsweetened apple juice or water
1 tablespoon lemon juice
1/2 tablespoon lemon zest
1 tablespoon Agave (organic honey or granulated sugar work also)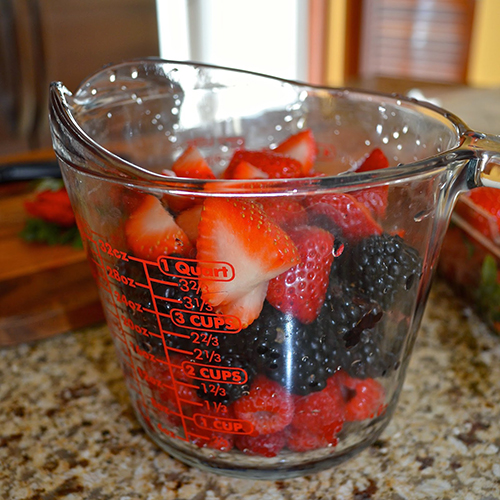 Directions:
Preheat oven to 150 degrees or the lowest temperature your oven will go.  My oven go as low as 170, as long as the temperature is 200 or under your fruit roll-up will dehydrate properly.  Line a baking sheet with a Silpat or parchment paper and set aside.
Combine all ingredients in a saucepan over medium-high heat. Simmer for 20 minutes, until the berries have popped and the liquid has thickened.
Pour the hot mixture into a blender and blend until smooth.  Pour the fruit mixture onto the baking sheet and use a spatula to spread the mixture evenly, about 1/4 inch thick.
Place baking sheet in the oven and bake for 5-7 hours.  You will know they're done when you touch them lightly with your finger and they are no longer sticky. If the edges get a little too brittle and dry, you can brush a tiny bit of water over it and will be good as new.
Remove from oven and let cool to room temperature. Cut into squares or strips using a pizza cutter, knife, or scissors. If you want to make fruit roll-ups, roll the strips in parchment paper. Store in an airtight container.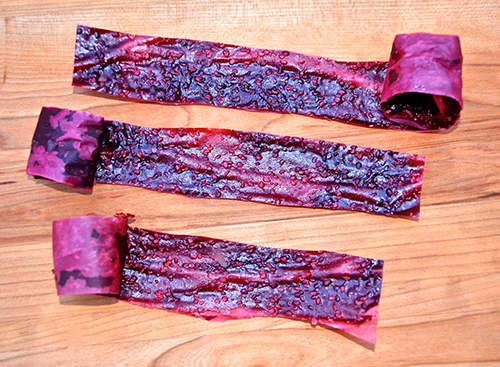 Referring link: http://sunnyslideup.com/homemade-fruit-roll-ups-alivia-jane/
Thanks for having me Sunny Slide Up!  Be sure to stay in touch with Facebook, Twitter, Instagram and Pinterest.  Happy eating everyone!